Putting drug lord Joaquín "El Chapo" Guzmán on trial in a U.S. court could offer a peek into how far Mexico's biggest drug cartel has penetrated government institutions and private enterprises on both sides of the border.
But first, Mexican officials would have fly Guzmán to the United States -- a process that could take years to approve. And his extradition may lead to a speedy guilty plea that reveals nothing to the public.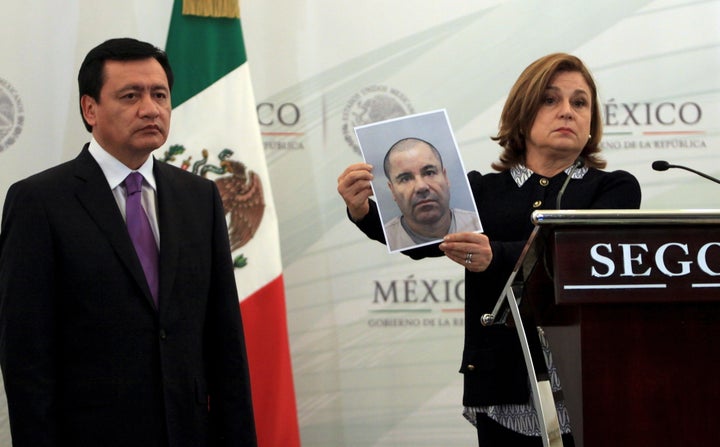 Few people know more about the wide reach of the Sinaloa cartel than Guzmán, who first got involved in the trade as a teenage farmer and rose to become one of the leaders of Mexico's biggest drug enterprise. The cartel is by far the largest supplier of illegal drugs into the U.S. from Mexico, with a presence in virtually every U.S. state including Alaska and Hawaii, according to the Drug Enforcement Administration.
The Sinaloa cartel is widely believed to have corrupted Mexican civilian and military officials in order to keep its operation functioning and, in the past, to keep Guzmán out of jail. But the cartel's reach also extends into the United States, says investigative journalist Anabel Hernández, author of Narcoland: The Mexican Drug Lords and Their Godfathers.
"The Sinaloa cartel functions like a transnational company," Hernández told The WorldPost. "El Chapo Guzmán knows the names of the people who help bring drugs into the U.S., the banks who launder the money... If there were a judge in the United States or in Mexico who really wanted to pursue it, this could be the case of the century."
Brian Phillips, a professor at Mexico's Center for Research and Teaching in Economics who researches organized crime, said the cartel's influence in the United States is more limited than in its home country. While drug operations have managed to pay off a smattering of individual border patrol or police officers in the U.S., they have not brought high-level officials like state governors under their control, as they allegedly have in Mexico.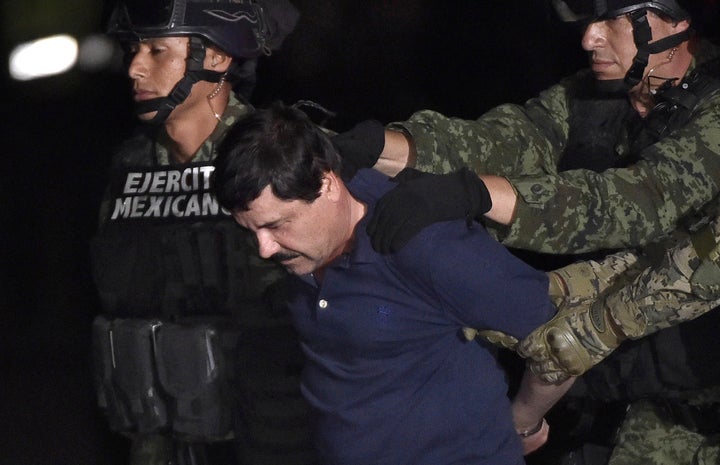 "If El Chapo were to testify, it would be fascinating to learn about the money laundering processes and the involvement of big banks," Phillips said. "[The Sinaloa cartel] is not just bringing bundles of dollars across the U.S. border. They're using banks because it's much more efficient."
Much of what we know about how Mexico's drug cartels operate emerges out of drug trafficking cases prosecuted in the United States. In the past, those cases have raised questions of American complicity in the drug trade.
In 2011, for example, Jesús Vicente Zambada Niebla, the son of Sinaloa cartel leader Ismael "El Mayo" Zambada, argued he should not have to face drug trafficking charges because he had been working as a DEA informant.
Department of Justice officials acknowledged that Zambada had met with DEA agents but disputed that he had been given carte blanche to traffic drugs into the U.S. Zambada agreed to a plea bargain, which kept the case from going to trial.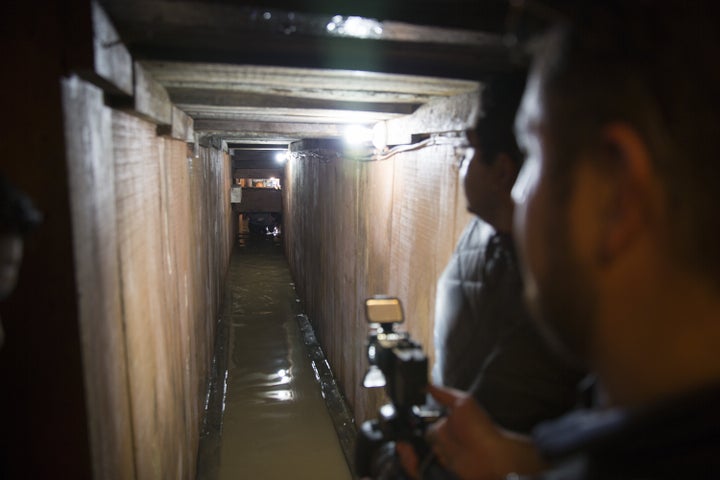 Alejandro Hope, a former Mexican intelligence official who is now the security editor for ElDailyPost.com, said prosecutors and the DEA would also likely try to offer Guzmán a plea bargain in exchange for information on the operations of Sinaloa or rival cartels.
But first, U.S. officials will have to get El Chapo into an American courtroom. The Mexican courts have yet to approve a U.S. extradition request and the law in Mexico affords many opportunities to contest extradition.
Guzmán's lawyers have already secured a temporary suspension of extradition proceedings. The process will likely take at least a year, but could drag on for as long as six years, according to Mexican news outlet Animal Político.
As long as Guzmán remains in Mexico, Hope said, he has little incentive to divulge information about the Sinaloa cartel's activities because he will likely be planning another escape. When Guzmán escaped from the maximum security El Altiplano prison in July, it was his second prison break.
"If he has no other options, he will sing," Hope said. "But you have to put him in that position, and there's no way to do that in Mexico."
Read more: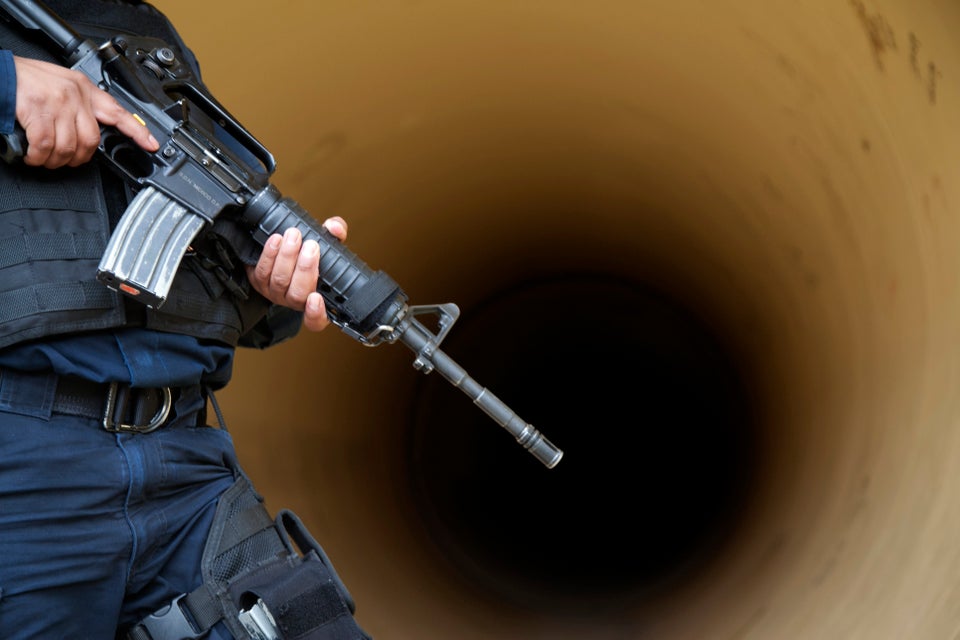 The Hunt For El Chapo
Related
Popular in the Community