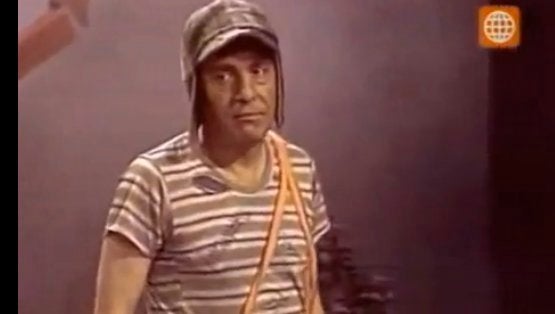 On June 20th, 1971, "El Chavo del Ocho" aired its first episode on the Mexican network Televisa. 41 years later, El Chavo, the orphan boy with khaki pants, a striped shirt and orange suspenders, is still one of the most iconic figures in Latin American television.
The revenue from the show is proof of its success.
One of the highest grossing shows of all times, "El Chavo Del Ocho" pulls in more than 111 million viewers everyday. That's the same amount of viewers that watched the Super Bowl XLV last year, according to Forbes Magazine.
"El Chavo del Ocho" made 1,300 episodes during its 24-year run. Each half-hour episode has earned more than $1.3 million so far and since it aired its last original episode in 1992, the show earned an estimated $1.7 billion in syndication fees for Televisa.
"El Chavo del Ocho" centers on the life of orphan prankster, El Chavo and the neighbors in his apartment complex. El Chavo was played by then-forty-something Roberto Gómez Bolaños who also wrote and created the show. El Chavo's closets pals-- the spoiled, chubby-cheeked Quico and the scheming, pig-tailed La Chilindrina -- were also played by adult actors. Other iconic characters included Doña Florinda, Don Ramón, Doña Cleotilde, El Profesor Jirafales and El Señor Barriga.
The show was initially called "El Chavo del Ocho", which translates to "The Kid from Eight" because it aired on Mexico's Channel 8. When show got transferred to a new channel, El Chavo had to come up with a reason to explain his name and the story became that he was originally from apartment number eight.
Currently airing on Univision-owned cable network Galavision, "El Chavo del Ocho" is the No. 1-rated Spanish-language cable program and the no. 1-rated Spanish-language show among American viewers ages 6 to 11, according to Slate Magazine.
So what's the trick behind the success?
"El Chavo has always defended family values such as honesty and compassion, and people relate to him because of that," said Gómez Bolaños, according to Forbes.
Known as Chespirito-- a nickname he got from a theater director as a version of "Shakespearito," or "Little Shakespeare--Gómez Bolaños also created the iconic show "El Chapulín Colorado." Chespirito was honored at the 25th Annual Hispanic Heritage Awards.
Calling all HuffPost superfans!
Sign up for membership to become a founding member and help shape HuffPost's next chapter
BEFORE YOU GO
PHOTO GALLERY
El Chavo del Ocho Episodes