Finding inspiration in myths like the Chupacabra and La Llorona, an upcoming independent film brings Latin American folklore into a modern day context.
The film's protagonist is a Mexican luchador who "moonlights as supernatural bounty hunter," Austin's YNN.com reports Director Eduardo A. Tobias explained to YNN that the plot also revolves around a desperate mother, La Llorona, trying to prove that a drug dealer, Chupacabra, has murdered her children.
"The media deems her La Llorona, or 'The Wailer,' 'The Crier,' and so she's on trial telling everyone that the Chupacabra was responsible for killing her kids," Tobias noted.
The film seems to play to the cultural interests of many U.S. Latinos -- a market which has shown a growing interest in horror movies. Hispanics command the highest share of the horror film audience, according to Nielsen, a leading global information and measurement website. Almost half of Latinos age 12 to 34 watch 11 or more movies a year, compared to 7 for whites and 8 for African-Americans, Nielsen reported in 2009. For example, 54 percent of attendees to the 2010 horror film "Last Exorcism" were Latinos, according to the LA Times blog.

This obsession with scary stories is a long-standing tradition in some Latin cultures, some argue. Particularly, the story of "La Llorona" ("The Weeping Woman"), which "El Guey" filmmakers draw from, is about a mother who drowned her children to be able to be with the man she loved. When the man rejected her, the story goes, she went on to kill herself. However, her soul is not permitted to enter heaven until she finds her children and she is forced to wander the Earth for all eternity searching for her children -- weeping all the while. The Chupacabra, another myth the filmmakers play with, is a legendary creature which allegedly drinks the blood of livestock. There have been many "sightings" of the mythical creature in Latin American communities.
The film, which was shot in Austin, Texas, will be released in the fall of 2012.
Before You Go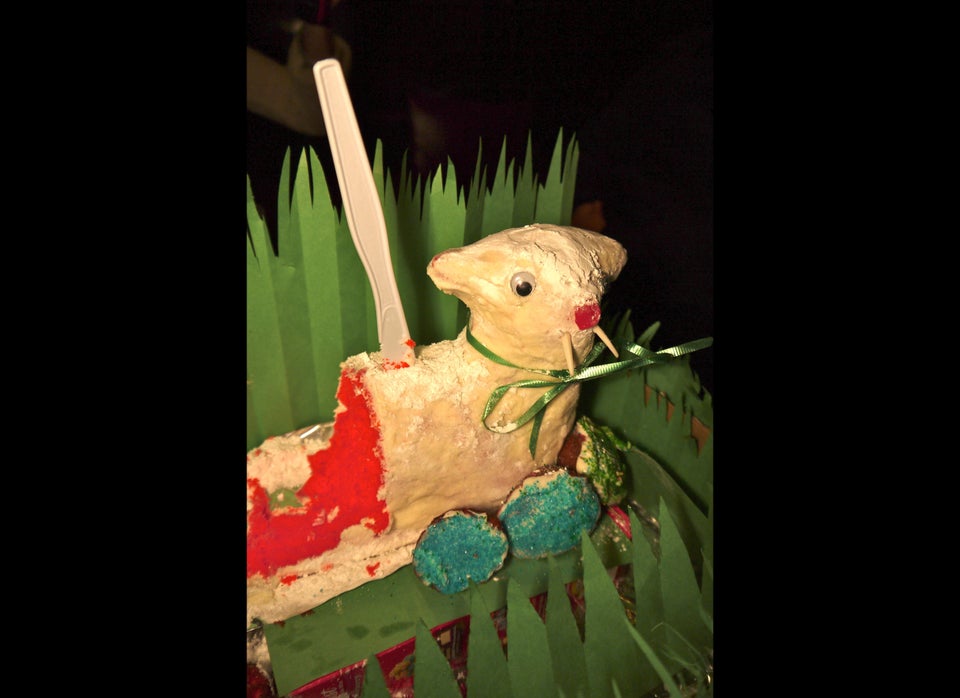 It's A Chupacabra World, We're Just Living In It
Popular in the Community