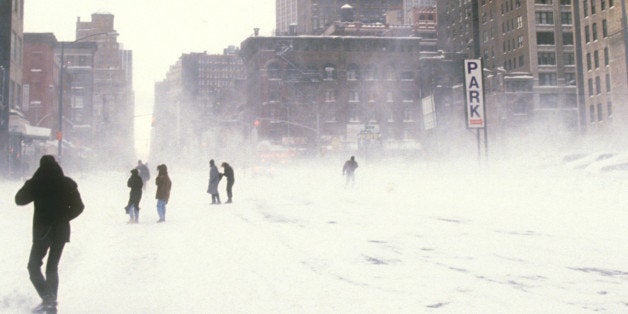 The most powerful El Niño in 50 years has already been wreaking havoc on weather patterns worldwide, from Hurricane Patricia -- the strongest hurricane ever recorded in the Western Hemisphere, which slammed into Mexico's coast in October -- to Godzilla-like snowfalls in New Mexico last month.
According to the winter forecasts by the U.S. National Oceanic and Atmospheric Administration (NOAA), El Niño will have a strong impact across the entire Western Hemisphere through at least February.
What effect will it have on your travels? Yahoo Travel spoke with NOAA deputy director Mike Halpert to get his perspectives on the upcoming season from a tourist's perspective (taking a break from his usual focus on the more important "lives and livelihoods" of the public).
Here are what he sees as the top potential impacts on U.S. travelers, keeping in mind, of course, that these aren't iron-clad guarantees.
Soggy Southern California
From a latitude beginning roughly near of San Francisco and continuing south, El Niño is predicted to bring above average rains to the Pacific Coast and further inland. So don't expect to do as much sunbathing in San Diego, and bring an umbrella to L.A., because they probably won't have many in stock.
Parched Pacific Northwest
It's expected to be warmer and drier for the Northwest U.S. -- good news for hikers and campers (aside from the increased risk for forest fires) but bad news for skiers who should expect to see yet another sparse snow season there -- with the drier and warmer region forecast to stretch out through the northern Rocky Mountains as well. The mysterious "Blob" of warm water off the North Pacific coast is also raising temperatures.
Dangerous Deserts

With increased precipitation in the U.S. southwest, there is a real danger not just of the flooded roads and fields that we've seen in Texas, but of life-threatening flash floods in desert areas where rain seldom falls. Hikers should be mindful of daily forecasts and updates before venturing out into the wilderness.
The combination of increased precipitation and lower temperatures should be a boon for skiers and resorts in New Mexico and southern Colorado and Utah, with record-setting snowfalls in higher elevations a possibility.
After three lousy snow seasons around Lake Tahoe, skiers are hopeful that El Niño's forecast precipitation will come in the form of powdery flakes, resulting in epic ski seasons like 1996 or 2011.
But with El Niño forecast to bring slightly above average temperatures to the region, it'll be a crap shoot (as they would say in the South Lake Tahoe casinos). Halpert thinks the snow vs. rain debate will play out on an "event-by-event" basis, hopefully resulting in at least a couple big snow dumps for skiers.
The size and strength of Hurricane Patricia was not a coincidence in an El Niño year -- the system tends to supersize all forms of storms on the Pacific Coast, beginning in Southern California and continuing down through Central and South America. If you're choosing between the west and east coasts of Costa Rica for a vacation, stay east.
Smooth Caribbean Cruising
Thanks to El Nino, the Caribbean experienced it worst drought in five years this summer. But some good news for Caribbean cruise ship passengers and beach-goers, going forward. The jet streams associated with El Niño typically downgrade developing hurricanes in the Caribbean, resulting in fewer and smaller storms there. So look for smoother seas, although increased rains around Florida heading south may make for some drizzly days.
El Niño typically brings more rain to the entire U.S. Gulf Coast, and the increased precipitation is forecast to douse all of Florida as well, the state which NOAA forecasts the highest probability of having a wetter winter. So if you're planning to visit Mickey Mouse or Miami Beach this coming season, bring a poncho.
Swell Surfing and Sun in Hawaii
El Niño is showing a "dry signal" around Hawaii which should result in even more sunshine for beach-goers (and a potential drought for farmers there). As an added touristic bonus, increased storm activity farther in the South Pacific could bring larger ocean swells for surfers on the southern shores of the islands.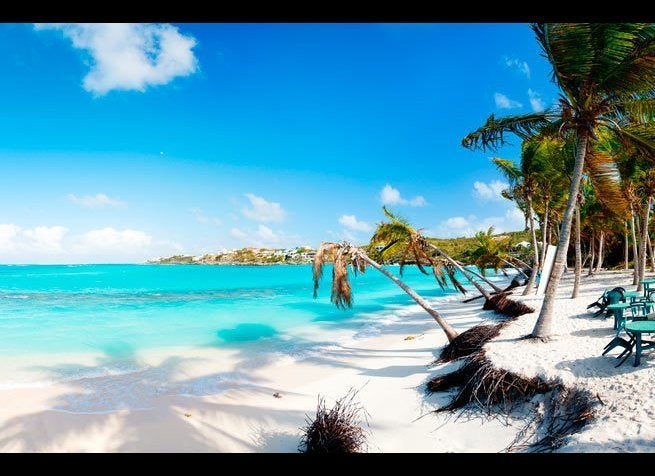 Under-The-Radar Vacation Destinations