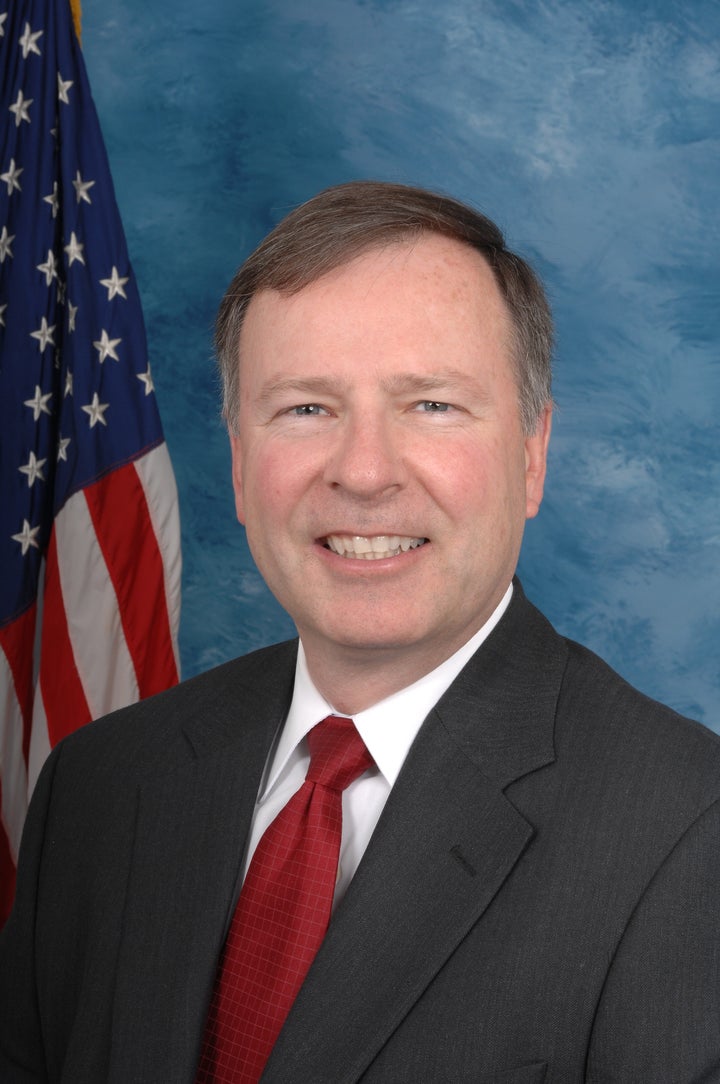 El Paso County democrats and NAACP activists are taking aim at Congressman Doug Lamborn for his "tar baby" remarks he made about President Obama.
According to the El Paso County Democratic Party website, Colorado Springs community leaders including the local NAACP branch and the El Paso County Ministerial Union met over the weekend to draft a letter to Rep. Lamborn expressing their "outrage" at his recent comments.
On Monday, the group is planning on delivering the letter to Lamborn's Colorado Springs office with speeches by Rev. James McMearn and Rosemary Harris Lytle, president of the Colorado Springs chapter of the NAACP, to lead the gathering.
Lytle had strong words for Lamborn when he first made the incendiary comment, touching on the painful stereotypical views of the Colorado Springs area that Lamborn's comments exacerbate when she spoke to the Colorado Springs Gazette:
The world already views [El Paso County] as ultra conservative, ultra right wing, Tea-Party-loving, gay bashing, an epicenter of hate. With two vitriolic words, our own Congressman again sealed our fate.
Lamborn has been catching a lot of heat from his comment that many see as a racial slur. 9News reported last week that African-American activists and church leaders in Denver have protested recently to push Lamborn into issuing a public apology, saying that the written statement was not enough.
Many in the media have voiced their frustration and anger at Lamborn's statements, including most recently The View's Sherri Shepherd who blasted the congressmen on the show. Katie Couric, who was co-hosting the show, also added that Lamborn's statement was "questionable," "sketchy" and "stupid."
Last week, Huffington Post reported that Lamborn appeared on AM talk radio 640 KHOW's Caplis and Silverman show where Lamborn made his now infamous statement about the President and his economic policy:
Even if some people say, 'Well the Republicans should have done this or they should have done that,' they will hold the President responsible. Now, I don't even want to have to be associated with him. It's like touching a tar baby and you get it, you're stuck, and you're a part of the problem now and you can't get away. I don't want that to happen to us, but if it does or not, he'll still get, properly so, the blame because his policies for four years will have failed the American people.
Listen to the entire clip courtesy of David Sirota from AM 760 here.
Later that day, Lamborn issued a written apology about his statements saying he "regrets that he chose the phrase "tar baby," rather than the word "quagmire."
Calling all HuffPost superfans!
Sign up for membership to become a founding member and help shape HuffPost's next chapter