Such is the case at El Peñon de Guatape, a monolithic, 10-million-ton rock in the Colombian backwoods. After a group of friends scaled the rock in the 1950s using nothing but a wooden plank, someone got the bright idea to build a staircase of about 600 stairs in the rock's singular, gaping crack.
And we have to thank them, because while our stomachs pretty much explode at the thought of such a narrow ascent, the views from the top -- of Guatape's meandering lakes and lush islands -- are unfathomably epic.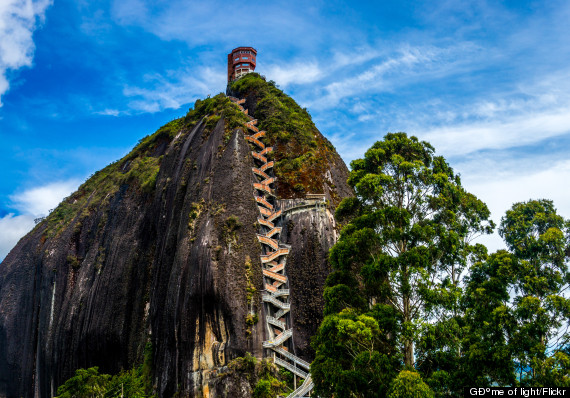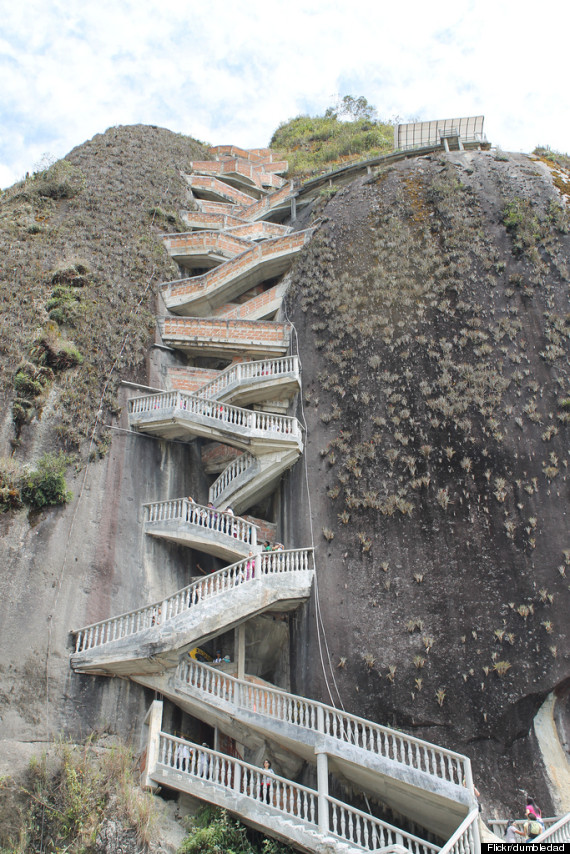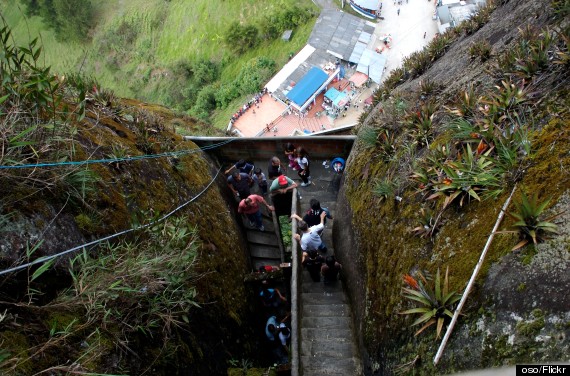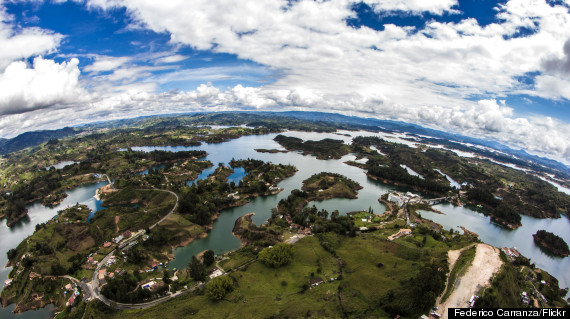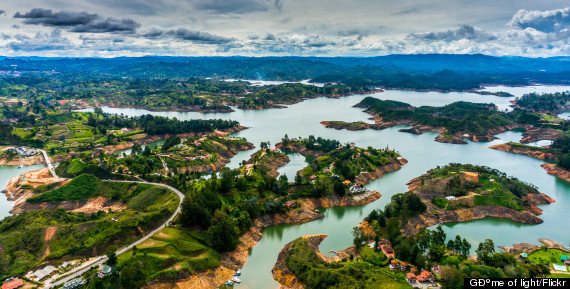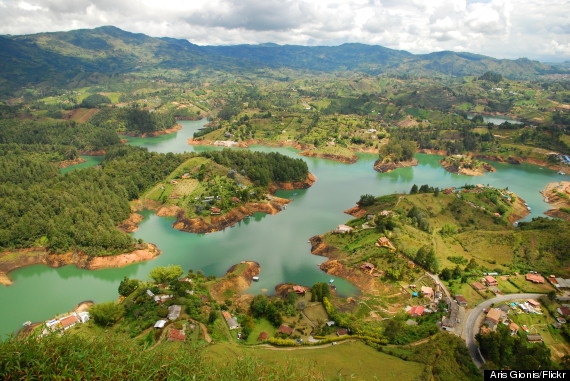 El Peñon De Guatape, also known as El Peñol, is about a two-hour bus ride from Medellín, Colombia's second-largest city and a popular tourist spot. Upon arrival, you can pretty much walk right up to the rock and pay a minimal fee to climb the zig-zagging stone staircase.
At El Peñol's summit, you'll find a three-story viewpoint tower (you can apparently climb to its roof, if the preceding hike wasn't nauseating enough), souvenir stands, "religious relics" and beer.
Some visitors suggest taking a nap at the top... and we can't say we blame them.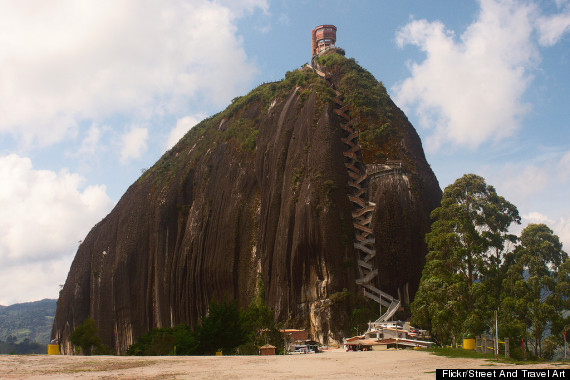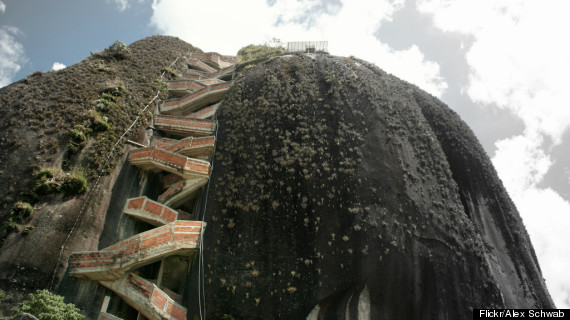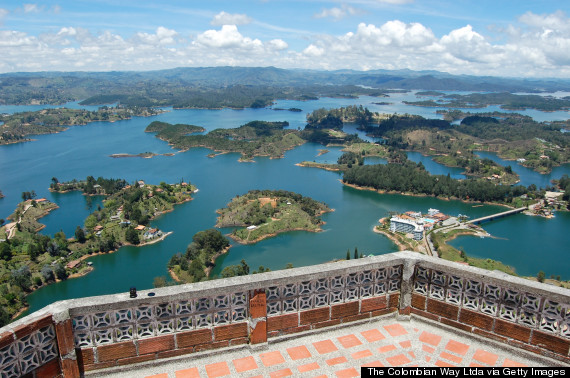 Before You Go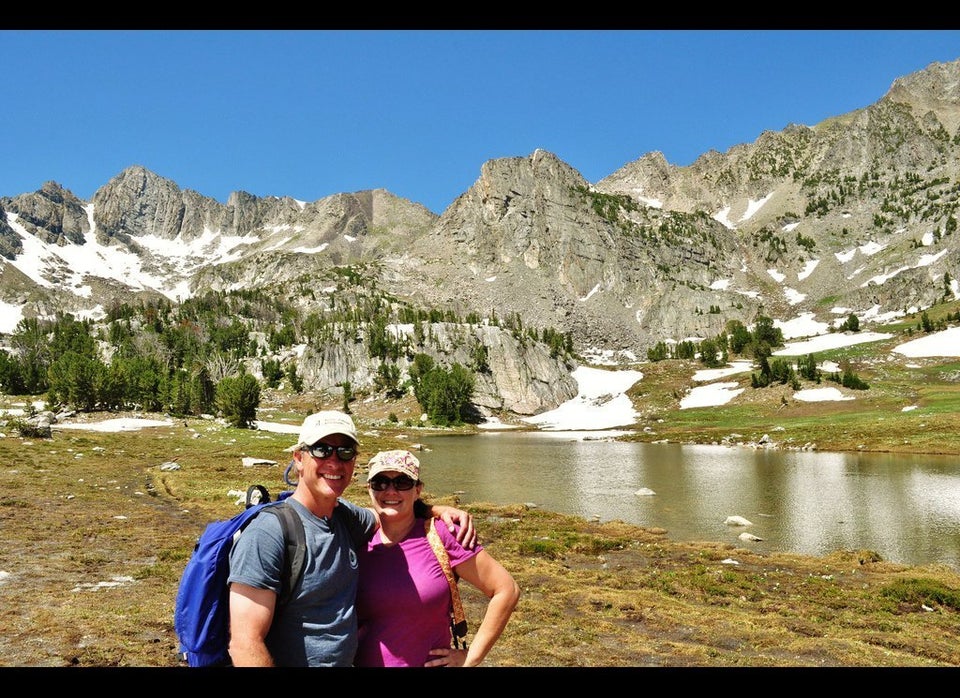 The World's Most Amazing Hikes