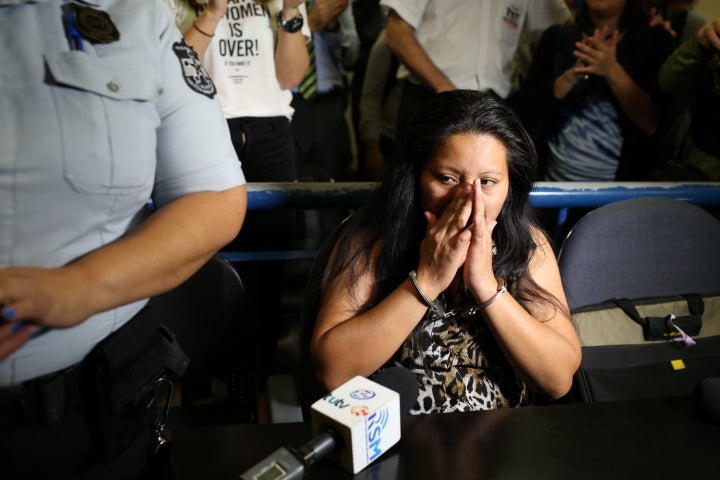 A Salvadoran court upheld a 30-year jail sentence this week for a woman who was convicted of aggravated homicide after suffering what she said was a stillbirth.
Teodora Vasquez, 34, has already spent 10 years in prison over the death of her child. Her case is a painful reminder of the injustices women face under El Salvador's draconian abortion laws, Amnesty International said Thursday, one day after Vasquez's appeal was rejected.
"Teodora's tragic story is a sad illustration of everything that is wrong with the justice system in El Salvador, where human rights seem to be a foreign concept," said Erika Guevara-Rosas, Amnesty's Americas director. "Instead of punishing Teodora for being a woman, authorities in El Salvador must urgently take a hard look at their outrageous anti-abortion law and take immediate steps to repeal it."
Vasquez reportedly experienced intense pain while at work in 2007, and called for an ambulance before fainting. She awoke in a pool of blood, surrounded by police officers, who were arresting her for aborting her baby. She was convicted the following year.
"The room was in tears when we heard the verdict," said Amnesty's El Salvador representative, Ina Strøm, who was in the courtroom. "The family is devastated. This is such a tragedy and the injustice is beyond words."
Enacted in 1998, El Salvador's total ban on abortion is among the strictest in the world. It does not exclude victims of rape or incest, or women whose lives are endangered by their pregnancies. Girls as young as 10 have been forced to become mothers. Those like Vasquez, who have miscarriages or stillbirths, are regularly prosecuted and sentenced to spend decades behind bars.
El Salvador is one of six countries worldwide where abortion is outlawed without exception.
Abortion carries a sentence of up to eight years in prison, but authorities can change the charge to aggravated homicide in cases where a fetus or newborn dies, according to the BBC. That charge carries a minimum of sentence of 30 years.
Vazquez is among 27 women who are currently imprisoned for abortion-related crimes after suffering miscarriages, stillbirths or pregnancy complications, Reuters reported, citing the Citizen Group for the Decriminalisation of Abortion, a Salvadoran rights group.
In July, Salvadoran prosecutors sentenced Evelyn Beatriz Hernandez Cruz to 30 years in jail for committing aggravated homicide. The teenage rape survivor didn't even know she was pregnant at the time of her miscarriage in April 2016.
The country's criminalization of abortion has led many desperate women to seek out dangerous alternatives, a 2014 Amnesty investigation noted, including clandestine operations. Others have committed suicide.
The ban has also caused Salvadoran women to decline proper medical care when issues arise with their pregnancies, out of fear that their doctors will report them to authorities, as they are legally required to do.
"I was [bleeding] for just over two weeks. And I started to feel a little panicky because it was increasing. I was really afraid, because of all that going to see a doctor implied. The doctors have the power. The power to say: 'I support you or I report you,'" one woman told Amnesty in 2013. "I was really, really afraid."
As the Guardian reported, U.S.-based anti-abortion group Human Life International has been quietly providing funds to Sí a la Vida, a major Salvadoran advocate of the abortion ban, since 2000. Referring to the country's anti-abortion stance in 2006, HLI's then-president Rev. Thomas Euteneuer told the New York Times Magazine: "El Salvador is an inspiration."
Related
Before You Go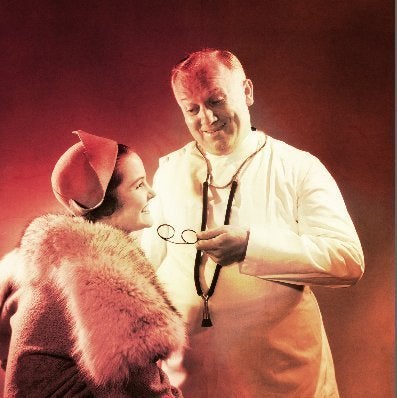 Myths About Abortion That Need To Be Busted
Popular in the Community