As the CEO of LJDJs Event Design & Entertainment in New Jersey, Jack Bermeo has been to countless weddings. So when it came time to pop the question to his girlfriend Sophia, he incorporated his area of expertise into the elaborate proposal -- by staging an entirely fake wedding.
In the video above, Sophia notices Jack getting oddly emotional during the pretend couple's first dance. Jack whispers in her ear and explains that the event is actually for her, as family, friends and the couple's son enter the room.
"Honey, you cant do this right here," she says, still under the impression that he's proposing at another couple's wedding.
Slowly she realizes what's happening and her answer, of course, is a resounding "yes!"
"We complement each other," Sophia says in the video. "I always felt like nobody gets me. I'm very strange and awkward, but he gets me. We can be free in front of each other. And he's an awesome dad. That's the cool part -- I know we did things backwards, but to see him in that role, I don't know, it just makes it that much sweeter. It's a beautiful thing."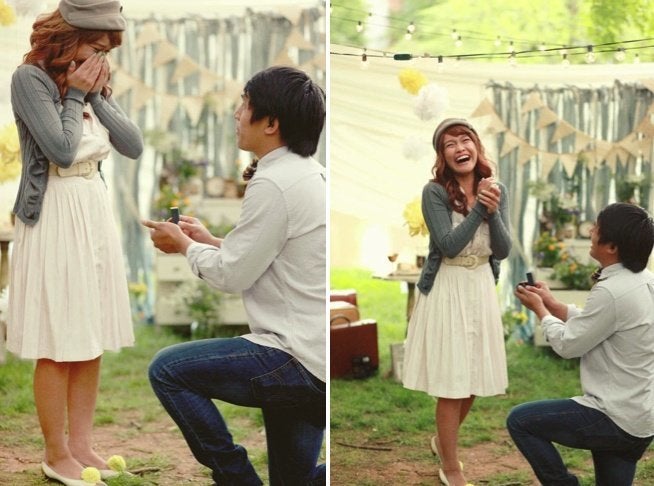 Emotional Proposal Photos