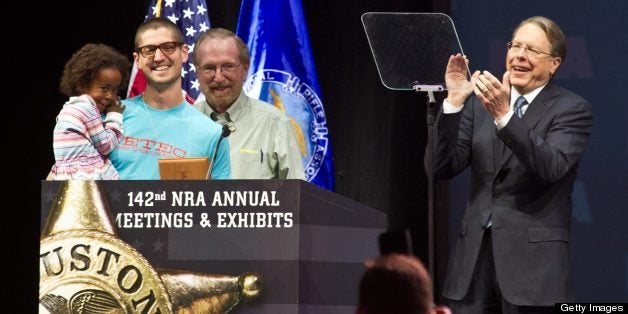 While most 3-year-olds might hope to get toys for their birthday, Elaih Wagan of Austin, Texas, got a more unusual gift this past weekend in the form of a lifetime membership to the National Rifle Association.
Wagan later appeared on stage with her family to be honored by NRA Executive Vice President Wayne LaPierre.
On Sunday, the NRA followed up by holding "Youth Day," a series of exhibits catering toward younger shooters.
The NRA's "Youth Day" and its decision to proudly tout its youngest member comes as the debate over gun safety has expanded to include questions about marketing guns and gun ownership to children.
The issue also arose during some of the NRA's other events. Gun safety advocate and firearms instructor Rob Pincus raised eyebrows by suggesting to members that they keep a gun safe in their children's bedroom.
Before You Go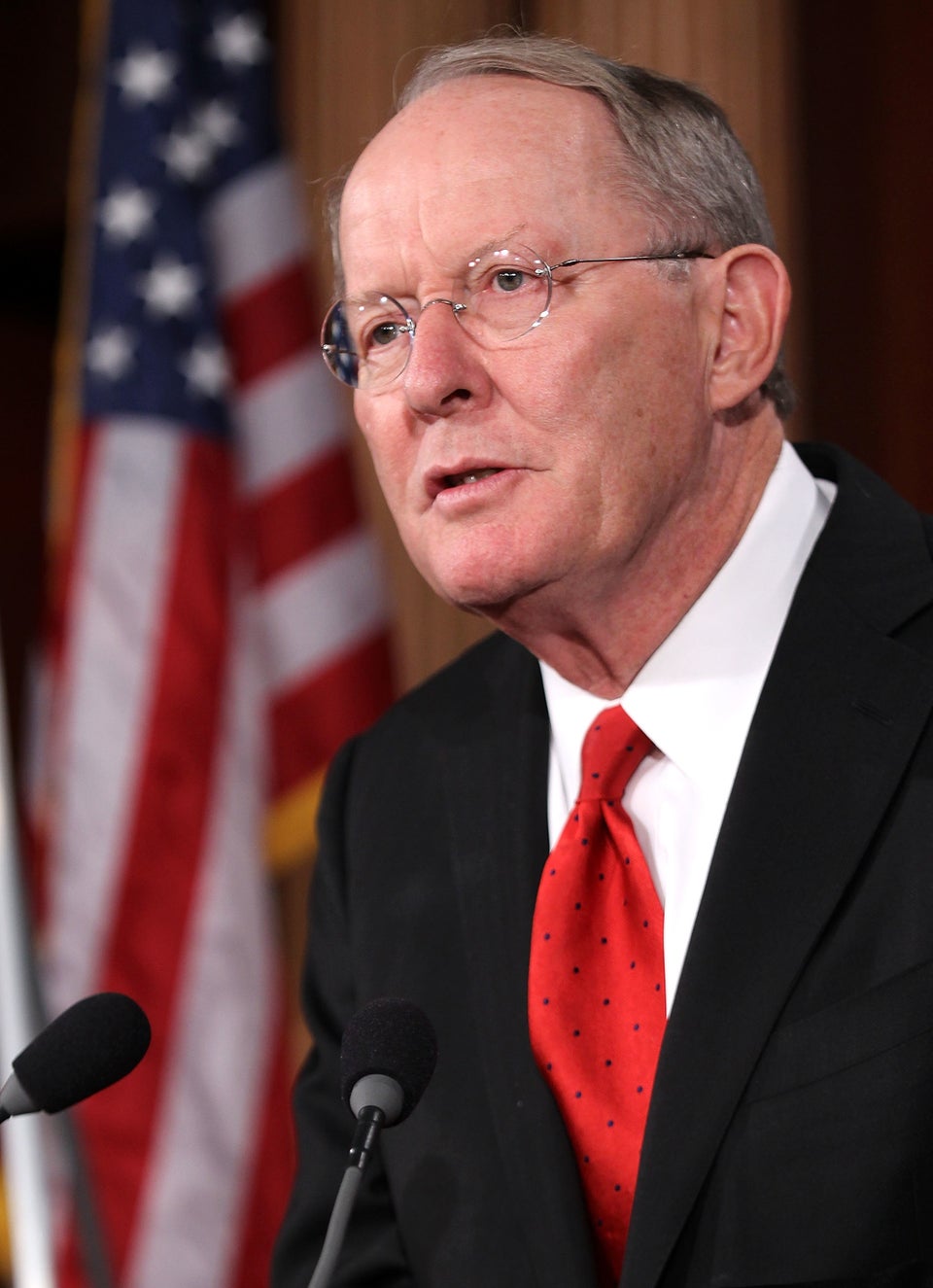 Senators Who Voted NO On Background Checks
Popular in the Community