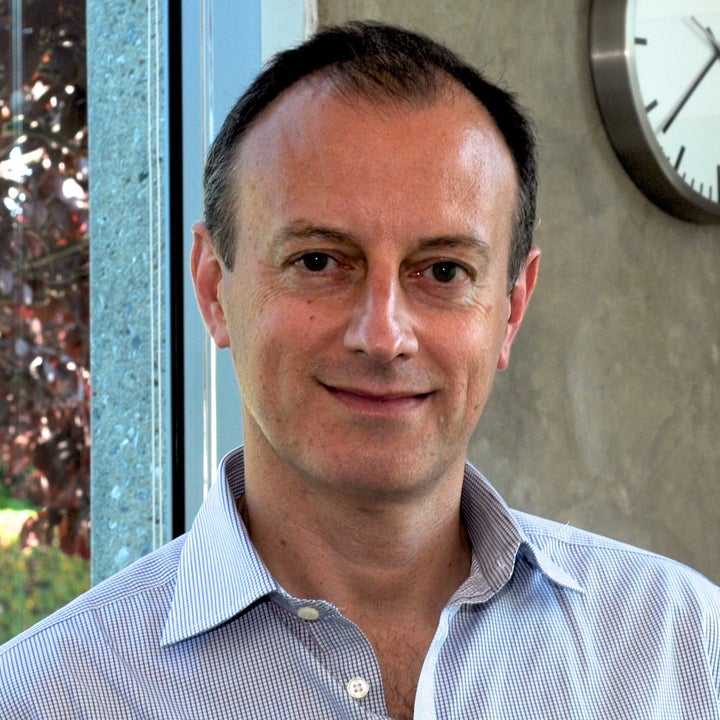 In the struggle to get more people to work, Fabio Rosati is trying to get more work to the people.
In 2007, Rosati relaunched Elance with 15 other partners who wanted to reinvent the way online freelancing was done. Originally founded to develop and sell software to large companies, IBM bought Elance in 2006. One year later, Rosati pioneered the formation of the new version of the company. "We completely rebuilt the technology and relaunched it with a new vision," Rosati, Elance's President and CEO, said. "We wanted to enable instant access to great talent and instant access to great work, making it possible for the two sides of the work relationship to connect with trust."
Outside of the traditional job market, the "fractional" work industry is teeming with people who want to work online on a part-time or freelance basis. Writers, programmers, designers and others who are looking for part-time work, however, have a tough time finding a consistent flow of jobs. Employers have a similar problem identifying quality individuals who can dedicate their time to a project on a limited basis. "If you decide you really only want to work 5 or 10 or 20 hours a week, you want to take that time and make sure it's productive," Rosati, of Palo Alto, Calif., said. "A lot of businesses and entrepreneurs would love to hire you for a couple hours a week. At the same time, the talent would love that opportunity, so our system allows that to happen."
The Elance platform is an online site that allows businesses and independent contractors to sign-up and post details about a job or their qualifications. Both sides can then access thousands of jobs and employee profiles from which to make a match. Elance also hosts a guaranteed payment system and offers a series of tools designed to assist with the online workplace, including chatrooms, voice and video capabilities, and online file storage.
Elance's model and advanced technology help combat "search friction," a term popularized by the 2010 Nobel Laureates in Economics. According to Rosati, the basic idea is that while there are pockets in an economy with high unemployment, there are also economic pockets with a huge demand that can't be fulfilled. "What if it was easier to find people with the skill set I am looking for?" Rosati said. "Now no matter where they are, I can work with them."
The key to Elance's effectiveness and success, Rosati said, is its ease of use. "In order for collaboration online to be successful, it needs to be easier than doing it the old way," he said. "This is the beginning of a new level of user experience and trust and a new level of efficiency. Therefore, more and more people are using it." More and more people are using it, as the counter on Elance's page shows. As of August 2012, almost $600 million worth of online work has been completed through the Elance service.
While it's clear the platform is effective in matching employers and employees, Elance is impacting the freelance market in other ways as well. In today's rapidly evolving job market, it is becoming increasingly difficult for employees to identify job trends and tailor their skills appropriately. Rosati said Elance's platform offers key information to job-seekers. "With a much more transparent, democratic global marketplace, you can really decide for yourself how to stay marketable," Rosati said. "You can shape your future because you have market data that allows you to understand what is in demand and what isn't."
Rosati's vision for a global marketplace is the result of a career rich in international experiences. Originally from Florence, Italy, Rosati has helped build companies in New York, London, Paris and Milan, where he helped create the Italian division of Gemini Consulting. Though he is grateful for his experiences in consulting, Rosati became frustrated with bureaucracy as Gemini grew larger and he felt disconnected from the mission. So he returned to the entrepreneurial world to work on Elance. Now, Rosati said he feels he connects to clients in a meaningful way.
"Every day we receive e-mails and comments from people around the world that say that our idea has made their career possible," Rosati said. "Working moms that can feed their kids, parents who did not have to split apart because they were able to supplement their income, veterans who come back from years of service and get hired through Elance, people with physical handicaps who normally couldn't commute to work, suddenly have work at their fingertips."
This profile is part of a series featuring innovative small-business owners taking part in The Huffington Post's Entrepreneurship Expo in Tampa and Charlotte, in conjunction with the 2012 political conventions and HuffPost's "Opportunity: What Is Working" initiative.
Popular in the Community