How do women measure success? Is it by mothering and having a career? How do they carry out both forms of work to their satisfaction? What helps? What hurts?
This is a weekly series about successful women who participate in the workforce in a range of ways building their careers while mothering. These women fly under the radar of the media but need to be heard. They are silently successful and warrant recognition. They are compassionate, persistently hardworking women who deserve our admiration and offer advice to new mothers. Each week I will spotlight a different remarkable woman.
Elayna Fernandez, currently a Texan, is a mother who journeyed from the Dominican Republic to the United States on her own, has three children ages 12, 13, and 2. Her story began in "a very poor community. We walked many miles to school, fetching water from a river, and doing a lot of chores while both my parents worked. We found most of our toys in a dumpster where the rich people threw their trash. When I found a Highlights Magazine I was inspired by the pictures and wanted to be like those kids in the magazine with toys, jeans, nice shoes, but most of all, they read with their parents. I didn't own any books as a child. "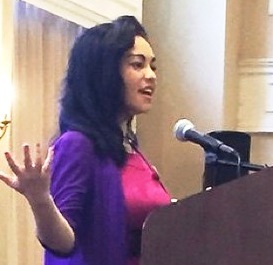 Elayna learned English as a child and began working as an English instructor when she was older. During this transition, she traveled to the U.S. for a summer program, met her husband, and moved to California. After a divorce, she started over again in Florida where she had some family. After working briefly at a law firm where she learned about marketing and the internet, she built up her own business. Her early jobs such as customizing Facebook pages and designing web sites slowly built into the larger jobs that could support her family. She eventually grew into becoming a significant mentor to other mothers, won Best Marketer of the Year in Florida in 2009, Mom Entrepreneur of the Year in 2012, and most recently Best Latina Lifestyle Blogger.
Facing supporting her family financially and emotionally was a struggle:
"Deep inside, I always knew that pursuing my dream is ultimately the best for my family, but along the way, people who love you but don't understand the calling of your heart, start getting deeply concerned for you and the children. Many times, I felt conflicted because I entertained their doubts and their disbelief. In retrospect, I would have definitely dismissed every comment or remark, say 'thank you' and move on forsaking my people-pleasing weakness sooner rather than later. After eight years of being a single mom, I married a wonderful man who my daughters call dad, and I've been blessed with another daughter, who's changed all my schedules. I have learned to balance it all again and enjoy my life knowing I can do everything I choose."
Elayna's older girls became entrepreneurs themselves, clearly benefiting from her career. They co-authored a book, I Love Me! Self-Esteem in Seven Easy Steps, when they were nine and ten. They speak at conferences for kids and adults about self-esteem and being "bullyproof," but also about blogging and publishing. They even have their own website
Elayna explains that she shifted her business to become "more aligned with my motherhood desires. I healed my self-worth wounds, I released my undue shame, and focused on the impact my story could have in mothers that go through similar moments of uncertainty, despair and fear. That's when I started to focus on helping moms create a life and business they love, by becoming a mentor and successs guide to them, because If I can turn my life around, anyone can!"
Elayna's mission is expressed in her advice to new mothers:
"Seek within and ask what life would I love living and know that it is possible. Motherhood is not meant to be an obstacle; motherhood is meant to be a vehicle. Every skill, virtue, and principle you obtain as a mother, you can use in your business, art, career, or whichever path you choose."
Please comment on Elayna's remarkable mission and immense success against great odds to give her the continued support she gives other women daily.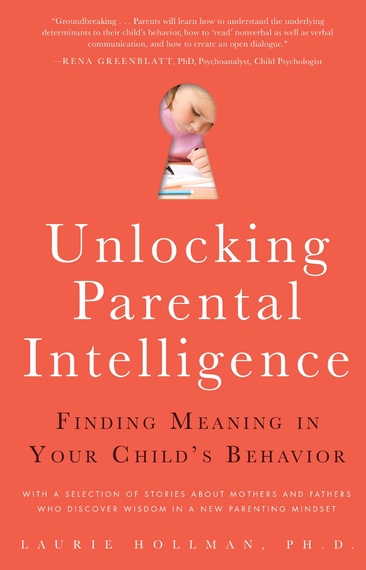 Laurie Hollman, Ph.D. is a psychoanalyst and author of Unlocking Parental Intelligence: Finding Meaning in Your Child's Behavior, found on amazon, barnes & noble, familius and wherever books are found. To learn more about her book and bio, visit her website.
Related
Popular in the Community