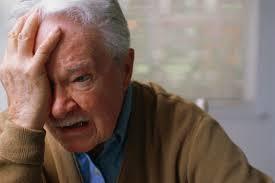 I had the pleasure of interviewing Bob Blancato, President of Matz Blancato and Associates and National Coordinator of the Elder Justice Coalition as part of our Virtual Caregiver Summit in which we spoke about the latest frauds and schemes impacting older people.
The Extent of the Problem
The truth is that for every case of abuse reported there may be five times more that are not, according to Blancato. In the area of financial abuse, victims can lose up to $3 billion a year on the low side and as high as $36 billion a year. According to the Justice Department, one out of ten people are victims of some form of elder abuse.
The ideal target in the U.S. is an older woman living alone between the ages of 75 and 80. Forty-seven percent of all women 75 and older live alone. Abuse happens when trust is broken says Blancato. Sadly, the majority of cases that occur are committed by family members.
For the World War 2 generation, there is great reluctance especially by the man of the family to share his financial information with anyone, particularly an attorney! It's important to help an older loved one understand that there are certain things that need to be done to protect him or her. Another area of concern is mail solicitations. Direct mail can be very persuasive. And older people often feel an "obligation" to respond because they see that the letters are personalized to them, as if the organization really knew them! Talk to a loved one about these solicitations. Sometimes you just have to step in, go through them yourself and get rid of them.
He also offers these tips:
· Protect your valuables, especially if people are coming into the home for paid caregiving needs.
· Consider direct deposit for any income coming in and pay bills electronically. Postal mail fraud is on the rise. People steal from mailboxes and it's easy to intercept checks going out to pay bills and people possibly compromising your account. If your loved one cannot do this, assist them.
· Know your financial status so that you can be alert for possible fraud. If a loved one can't then a trusted professional should.
· Obviously never give out credit card, social security, bank account numbers over the phone. Lonely older adults often do not screen calls and because they desire social connection, they will answer what turn out to be scam calls. And smart scammers know how to build trust over a susceptible older person who simply desires social connection.
· As long as you have the cognitive capability, be a smart consumer.
· Have your advanced directives in place.
· Find a good attorney who can advise you of your options as your cognition declines.
· Be careful who you have in your home. And remember, most abuse takes place by family members so letting the bad seed of the family into the house can become a problem.
· Caregivers should work with their loved one's bank(s) to monitor unusual activity.
· Maintain regular contact because isolation sets the stage for abuse.
Here are the links that Bob referenced in our interview.
Natural Disasters and Frauds
We taped our article in the midst of Hurricanes Harvey, Irma and Marie passing through. Typically, this is a time when fraudsters pop up. Be on the lookout for fraudulent contractors who want money up front for work. If you have any doubt, don't work with them.
Bob encourages caregivers to get their loved ones active in the community through senior centers, churches and other places so that they both avoid isolation while building a social support mechanism that also can help protect them.
Popular in the Community