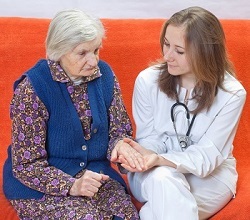 Are you safe at home? It's a simple question that social workers, nurses, physicians, emergency medical technicians, and indeed all health care providers need to ask their older patients every time they see them. Why? Because that simple question can be a crucial first step toward identifying potential elder mistreatment.
Adding the syndrome of elder mistreatment to a patient's history and physical exam is crucial, because elder mistreatment is a serious, common, and sometimes fatal problem that is easily missed unless astute clinicians are assessing for it.
Even more disturbing, most elder mistreatment is never discovered. An Institute of Medicine report noted one in 10 older Americans, "experience physical, psychological or sexual abuse, neglect, or financial exploitation." But for every elder mistreatment case that is brought to the attention of authorities, more than a dozen go unreported.
A serious public - not private - health issue
Elder mistreatment is a serious public health issue and we need coordinated public health responses to support health care providers, social services agencies and law enforcement to work collectively to intervene in a way that respects older people's wishes while ensuring their safety and wellbeing.
Too many of us still view elder mistreatment as a private matter, much as we once treated domestic violence against women and children. This is partly because approximately 90% of abusers are family members and friends, most often adult children, spouses, partners and others, many of them suffering from drug or alcohol abuse or mental illness, or collapsing under the stresses of caregiving.
We cannot forget that elder mistreatment victims are some of society's most vulnerable people. For example, older people with dementia, physical disability and frailty are at high risk. Intervention and care planning are essential and critically needed components of the health care encounter for improving the care of older people, and are just as much a part of good care as the physical examination.
The power of screening: a precious opportunity
Why should we routinely screen during medical and health care appointments? People who suffer elder mistreatment are often isolated, so any contact represents a critical opportunity to intervene. Health care professionals and allied health workers are often the first, perhaps the only, line of defense for a vulnerable older person.
The emergency department likewise offers an important opportunity. Frequent visits to the ED may constitute a warning sign for mistreatment, and all emergency personnel should be aware of the need to flag injuries possibly caused by abuse, document any suspicions, and take action if necessary.
Finally, situations change day to day. An older person who was safe at the last visit may not be at future appointments. Vigilance is extremely important.
Yet health care providers cannot handle elder mistreatment on their own. Here are three ways we, as a nation, can help.
A three-part strategy for reducing elder mistreatment
First, insist on appropriate funding for elder mistreatment programming and training. Congress can and must appropriate full funding for the newly reauthorized Older Americans Act. The statute includes increased training on prevention and screening for states, Area Agencies on Aging, and local service providers, as well as support to improve the exchange of information between different authorities. It also strengthens the Long-Term Care Ombudsman Program, which investigates and resolves complaints, including mistreatment, in nursing home facilities and other adult care homes.
Second, make better use of the laws we already have. We can support and expand the Department of Justice's laudable efforts to train prosecutors in all 50 states on the issue and encourage legal action against perpetrators of elder mistreatment and financial exploitation.
Third, build the evidence base through robust research. We should expand work at the National Institute on Aging and other appropriate NIH Institutes to gather researchers to establish the evidence for best practices related to elder mistreatment prevention and detection, screening tools, and gaps in our health system's response to this growing problem. Knowledge is power.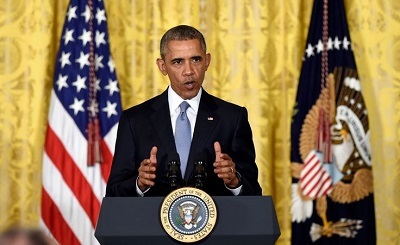 At the 2015 White House Conference on Aging last summer President Obama called out elder mistreatment as a national tragedy and a priority area for improving the care and wellbeing of older people. He was the first President ever to do so and the moment was historic. We must not waste it.
As a geriatric nurse who has focused on the issue of elder mistreatment for many years, I am convinced that all of us can make a dramatic difference in the lives of older adults by adding elder mistreatment to our differential diagnosis.
All health care, law enforcement, social work, and other professionals who see older adults should, as they teach, round, examine, and treat, please keep that simple question in mind. Are you safe at home?
Calling all HuffPost superfans!
Sign up for membership to become a founding member and help shape HuffPost's next chapter