(My Dad gave over $6,000 away to Internet/mail/phone scammers. Even after talking with FBI and U.S. Postal Service agents regarding seniors and scams, he was convinced that friendly 'investors' who were calling him up to 20 times a day were going to give him a million dollars. See here for more information.)
Aftermath
It took dozens more phone calls from Dad's 'investors' for Dad to believe that he was out a lot of money, and that no fortune was coming his way. I think he got tired of the phone ringing every five minutes. I changed Dad's phone number twice and each time they tracked down his new number. He must have sent them checks because one scammer called Dad's bank and in a Jamaican accent, identified himself as my Dad and asked about the balance in his checking account. Six months ago I moved Dad to the retirement building he's in now and he still gets calls from scammers. Fortunately, at nearly 90, he's too slow to get to the phone in time to talk to them.
I changed Dad's mailing address so I could get his mail at our house, despite having a bad feeling about doing this. Every day I recycle half a dozen solicitations from scammers. "You've won $701,643.41" one announces in bold font. People have called our house and asked for him by his first name, and we have repeatedly told them that no one by that name lives at our house. Every day we get robo calls, and if I'm home to answer, there's no one there.
The other day, Dad was wearing a new, junky looking watch instead of his classic old one. I asked him about it. He said his old watch stopped and he needed a new one. "It probably just needs a new battery," I said. Dad shrugged and told me he'd sent $25 for a watch to some company that he saw on the Internet. When he didn't get the watch after a couple of weeks (has anybody seen the movie "Nebraska"?), he called and demanded that they send it to him. The watch finally came in the mail. After a week, it's running slow.
So -- What is "The Art of Aging in a High-Tech World?"
Here's what I've learned: Someone has to be capable of managing the senior citizen's life. Elderly people who don't have family or friends to tend to their needs must somehow find a combination of public and private services and/or become homeless and need mental health services. The advice I'd give someone who finds him -- or herself with a senior in need is this:
1. Talk -- NOW -- with aging parents or other family members about their plans for retirement. Get appropriate documents together for everyone's peace of mind.
2. Be especially vigilant around traumatic experiences in the senior's life. With my Dad, the stress of Mom's passing seemed to trigger a downward spiral in cognition and in making the connection between cause and effect (Dad can no longer analyze a situation and say "if I leave the doctor's office before Ellen parks the car, then I will get lost and Ellen will worry").
3. Help the senior to get busy with activities for as long as they are capable. They can volunteer, go on field trips, read, listen to books on tape, go to movies, join discussion groups.
4. Arrange for easily accessible transportation to doctors appointments, grocery store, bank and social events if needed. Bus info is online, but is complicated and in small print. Metro has a program that teaches seniors to ride the bus. Access and City Ride, and taxi vouchers are alternatives.
5. Make sure the senior carries a card with his or her name, address and emergency contact information.
6. Help the senior have a calendar or schedule each day laying out meal times, errands, doctor's appointments, activities. This can be online or on paper.
7. Make sure there's a virus scan on the senior's computer; consider removing Internet access.
8. Screen incoming mail. Review bank and credit card statements for suspicious entries.
9. Get to know your senior's doctor(s) so he or she can back up your requests for services for the senior. I became a Representative Payee for Dad's social security checks with his doctor's help. Someone else might consult with a lawyer or eldercare specialist on how to ensure that your senior's living expenses can be covered.
10. Finally, persuade the aging adult to sign Powers of Attorney for financial matters, along with Advance Health Care Directives.
It's a high-tech world, and some seniors can navigate it well, others not. I believe that the key to the art of aging in a high-tech world is to do as much planning in advance for a time when a senior's physical, mental and emotional capacity diminishes. The patience and understanding of both you and your aging adult family member will be tested. There are experts who can provide resources and science-based information to guide seniors and those who love and care for them. Get help now to meet the challenges ahead.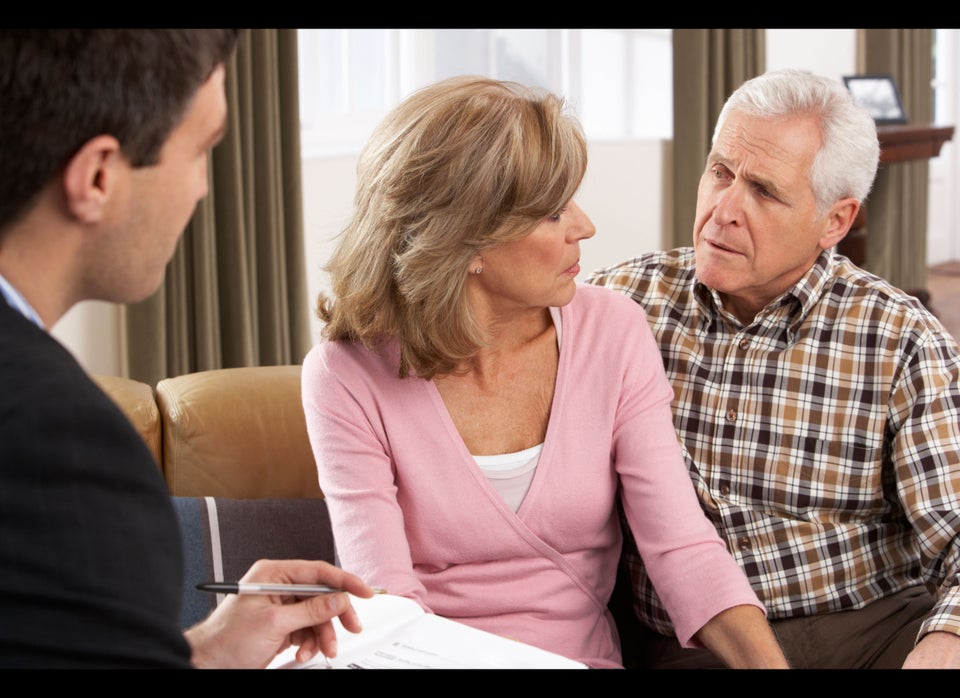 5 Facts About Elder Financial Exploitation
Popular in the Community