These strangers banded together to make one elderly man's life a little easier.
David Perez of Fremont, California, watched for a few months as his 75-year-old neighbor, Richard Dubiel, tried to repair the roof of his home by himself. Though Perez didn't know his neighbor well, he was concerned for Dubiel's safety, he told The Huffington Post in a message.
So, he decided to take matters into his own hands.
Perez snapped a photo of Dubiel on the roof and shared it on Facebook, calling on people to help the 75-year-old.
"I'm trying to reach anyone that has roofing experience. ... I have a neighbor ... He is about 80 years old and climbs onto the roof trying to finish putting the shingles on by himself," Perez wrote in his post. "I would like to see if anyone can donate their time to help him finish."
The post ended up with more than 1,400 shares and this past Saturday, (with Dubiel's permission), about 15 people showed up to the 75-year-old's house to work on the roof, while many others donated food and drink, Perez told HuffPost in a message.
Together, they finished the job.
"I was astonished," Dubiel told ABC News of the group's kind gesture. "I was so surprised and delighted because I was not expecting such a response."
Dubiel told KTVU that he never considered asking for help, as he's used to getting things done on his own. He said he was moved when Perez expressed interest in lending him a hand.
"I couldn't believe it when this fella knocked on my door and said he wanted to help for free," the 75-year-old told KTVU. "What a gesture."
After Perez posted the photo to Facebook, he was wary about whether people would show up at the planned time. He was pleasantly surprised when he looked out of his window and saw volunteers on the roof even earlier, he told NBC Bay Area. The group ended up completing the entire job in just 4.5 hours.
"You see so much negativity and out here, this was positive, real positive, with no thought of return or reward, other than that of helping somebody," he said.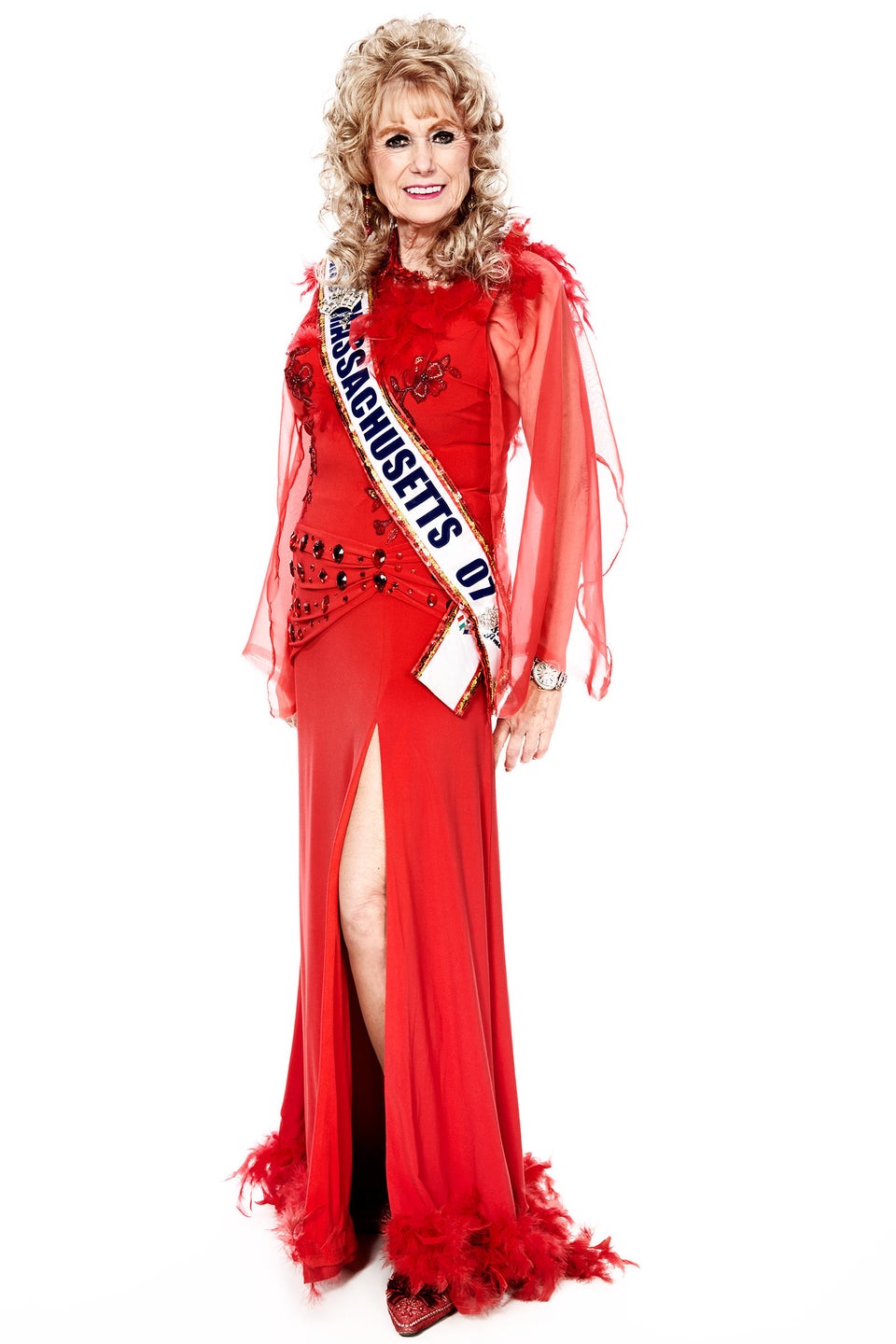 Ms. Senior America Portraits Inspire Us To Age Fabulously
Popular in the Community