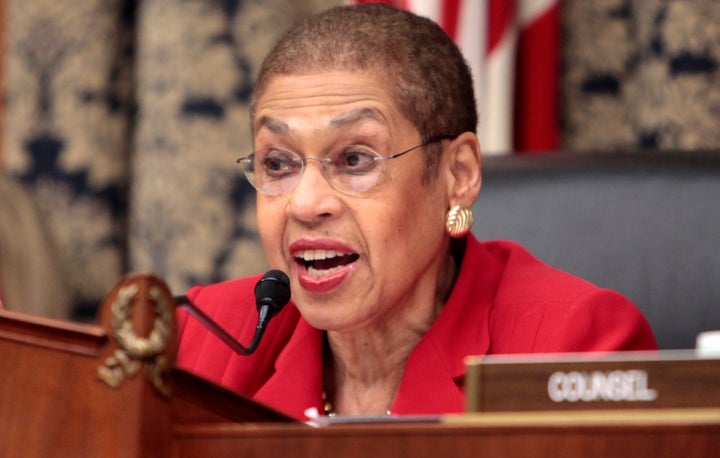 WASHINGTON -- District of Columbia Del. Eleanor Holmes Norton (D) said she was surprised her female colleagues across the aisle didn't join in the condemnation of Rush Limbaugh for his remarks about Georgetown Law student Sandra Fluke.
Speaking after a panel on women's history Tuesday, Holmes Norton said she worried that the battle over women's issues is being fought largely along party lines.
"The reason it gets politicized is that one side speaks up for it and the other side doesn't," Holmes Norton said. "Why didn't people condemn, royally, across the board, Rush Limbaugh? Why did his advertisers have to do it? I don't have the slightest problem condemning [Bill] Maher."
Holmes Norton said she understood the partisanship when Fluke's testimony was originally rejected at a hearing, a decision made across party lines. But she expressed surprise that many female Republican legislators did not take "a perfect opportunity, without breaking with their own party" to denounce sexist commentary after Limbaugh called Fluke a "prostitute" and "slut."
"There would have been a whole flock of Republican women who said, 'Thank God, because I don't want us to be identified with that language either,'" she said. "I must say, because I've been in Congress going on 22 years, there was certainly a time when there would have been some women who would have thought you can do that without being disloyal to your own party. It does not help women. Maybe it helps us as Democrats, but it really doesn't help American women for this to be a polarized issue."
A small number of female GOP lawmakers have bucked the trend and spoken out on Limbaugh's comments. Moderate Sen. Lisa Murkowksi (R-Alaska) told Talking Points Memo she was "stunned" by the remarks. "In the end, I'm a little bit disappointed that there hasn't been greater condemnation of his words by people in leadership positions," Murkowski said.
Popular in the Community