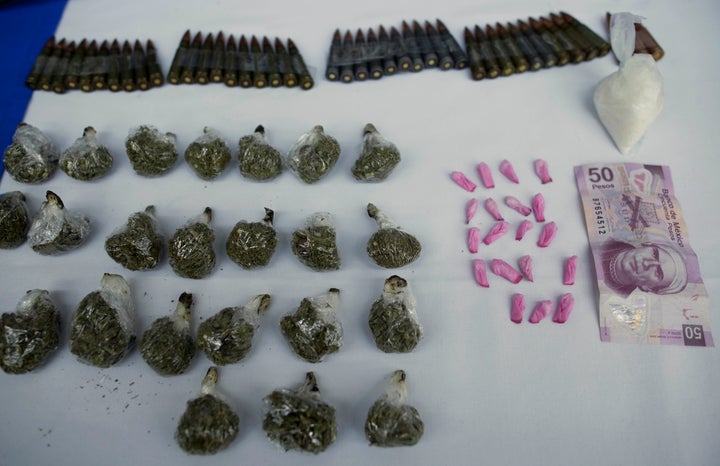 June 17 will mark forty years since President Richard Nixon, citing drug abuse as "public enemy No. 1," officially declared a "war on drugs." A trillion dollars and millions of ruined lives later, the war on drugs has proven to be a catastrophic failure.
The Drug Policy Alliance, the nation's leading organization promoting drug policies grounded in science, compassion, health and human rights, will host a press conference at 1pm on Thursday, June 16 at the Newseum in Washington D.C.
Elected officials such as Vermont Governor Peter Shumlin and Congressmembers John Conyers of Michigan, Jared Polis of Colorado and Maxine Waters of California, along with celebrities like Sonja Sohn (The Wire), will speak at the event and call for an exit strategy from the failed war on drugs.
This meeting will set the stage for the following national day of action. Dozens of events will be held throughout the country, including major cities like New York, Los Angeles, Chicago, San Francisco and New Orleans.
These events come on the heels of the Global Commission on Drug Policy, which released a groundbreaking report on June 2 calling for a paradigm shift in how our society deals with drugs, including decriminalization and allowing countries to experiment with models of legal regulation. The commission is comprised of international dignitaries including Kofi Annan, former Secretary General of the United Nations; Richard Branson, entrepreneur, founder of the Virgin Group; and the former presidents of Brazil, Colombia, Mexico and Switzerland. George P. Shultz and Paul Volcker are U.S. commissioners.
Day of Action events include:
Washington, DC: Leaders from African American and religious communities, including Rev. Jesse Jackson and Dr. Ron Daniels, will hold a forum at the National Press Club on June 17th to denounce current drug war policies. Leaders will call for a new direction in drug policy that reduces the role of the criminal justice system and that addresses the devastating impact of drug policies on black communities.
Chicago: Hundreds of Chicagoans will gather at the James R Thompson Center to rally against the drug policies that have led to injustices such as the extreme racial disparities in Illinois's prisons and jails.
Los Angeles: Grassroots organizations and students, including Students for Sensible Drug Policy, Pico Youth and Family Center, Moms United to End the War on Drugs, All of Us or None, Homies Unidos and other criminal justice organizations, will stage a Day of Action to call for an end to the war on drugs and mass incarceration. Also, the William C. Velasquez Institute will host a forum in Los Angeles with top Latino leaders to discuss the impact of the drug war on Latino communities. The forum will be broadcast live on public radio.
New York City: Advocates, community leaders and elected officials will attend a forum and silent vigil at the Harlem State Office Building to highlight the impacts of the drug war on NY communities. The event is being organized by Women on the Rise Telling HerStory (WORTH)
New Orleans: Local criminal justice organizations will commemorate the 40th anniversary of President Nixon's declaration of the war on drugs with a Second Line March that is a "Funeral for the failed war on drugs."
Students for Sensible Drug Policy is coordinating candlelight vigils in more than 20 cities in North America, including one in Mexico City. The vigils will be held in remembrance of the victims of the war on drugs, and will highlight the message that the war on drugs is a war on all of us.
"Some anniversaries provide an occasion for celebration, others a time for reflection, still others a time for action," said Ethan Nadelmann, executive director of the Drug Policy Alliance. "Forty years after President Nixon declared his war on drugs, we're seizing upon this anniversary to prompt both reflection and action. And we're asking everyone who harbors reservations about the war on drugs -- to join us in this enterprise.
Tony Newman is the director of media relations at the Drug Policy Alliance (www.drugpolicy.org)
Popular in the Community