WASHINGTON ― The election night party at the United We Dream offices was supposed to be a celebration. About 30 people, many of them undocumented immigrants, gathered to watch the results projected on the wall. There was pizza and wine, and orange and blue balloons. Paper flowers hung from the ceiling. It was originally slated to end around 11:30 p.m., ideally after an expected win for Democratic presidential nominee Hillary Clinton.
Around 11 p.m. Tuesday, when the mood was somber although the result was still unclear, an organizer turned off the projector. They went around the room and talked about how they were feeling and their hopes for what was next. At one point, they held hands in a circle and sang.
There were brief moments of cheer: Maricopa County, Arizona, Sheriff Joe Arpaio lost his bid for reelection, as did Harris County, Texas, Sheriff Ron Hickman. Arpaio has long been known for racial profiling Latinos and attempting to humiliate inmates and undocumented immigrants. Immigration activists pushed for Hickman's defeat after he announced plans to renew a controversial deportation program.
But as Clinton's loss appeared more likely, the Dreamers sprang into action. Around 1 a.m. Wedneday, they marched from the office to the White House.
"Deport me? No way. Undocumented and here to stay," they chanted.
It quickly turned darker than it already was. A blond man wearing a sweatshirt of former President Ronald Reagan repeatedly yelled in their faces, "Build the wall!" He joked afterward that he wasn't actually a Trump supporter, just an advocate for border security.
Several others like him joined them outside the White House, where they stood with signs and shared why they were protesting. Several young white men with "Make America Great Again" hats looked on; one yelled about building a wall. Others were mostly silent.
The election had the potential to be a huge win for the undocumented community: many of them organized and urged their friends, family and neighbors to vote because they could not. Most undocumented immigrants are Latino, and early results indicate that Trump lost Latinos to Clinton by huge margins.
If Clinton had won, she promised to protect the Deferred Action for Childhood Arrivals policy, or DACA, which allows undocumented young people who came to the U.S. as children to get temporary work authorization.
She said she would also attempt to expand deportation relief, including by fighting in court for PresidentBarack Obama's Deferred Action for Parents of Americans and Lawful Permanent Residents program, or DAPA.
That program never went into effect. Now it probably never will. Trump said he would do away with DACA as well. Trump's deportation plans have been vague ― the country will likely finally get a chance to see what they entail.
Dreamers plan to keep fighting.
"Immigrants are declaring a state of urgency and resilience," United We Dream executive director Cristina Jimenez said in a statement. "Over the coming weeks, our families and community members will need to tap into the incredible strength that brought us to this country and which we use to survive."
Support HuffPost
The Stakes Have Never Been Higher
Before You Go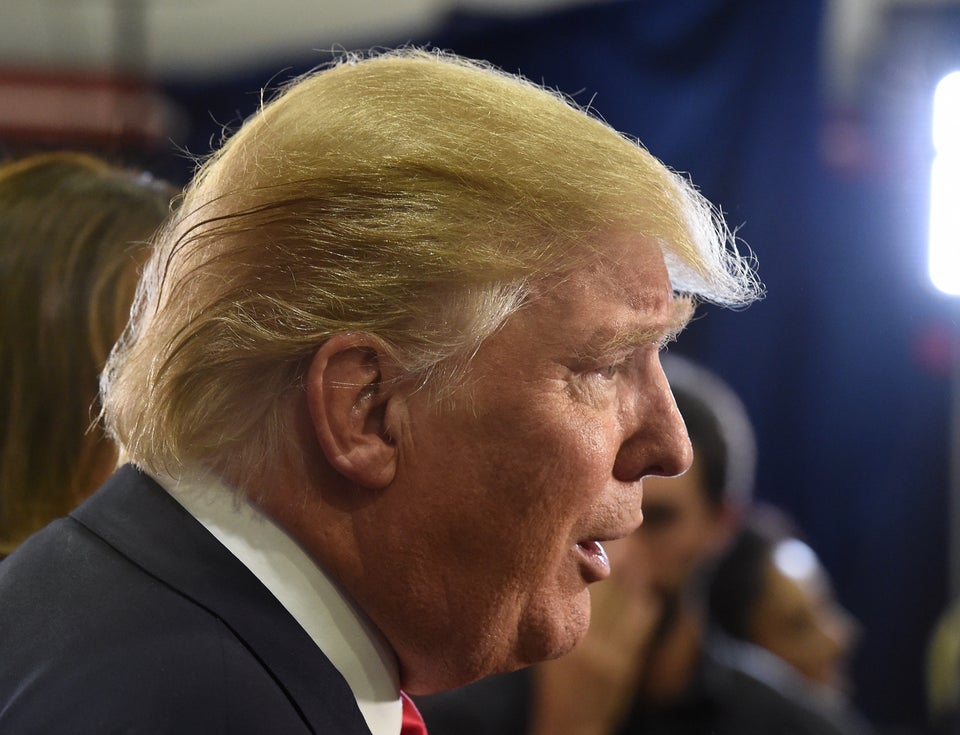 How Donald Trump Talks About Undocumented Immigrants
Popular in the Community