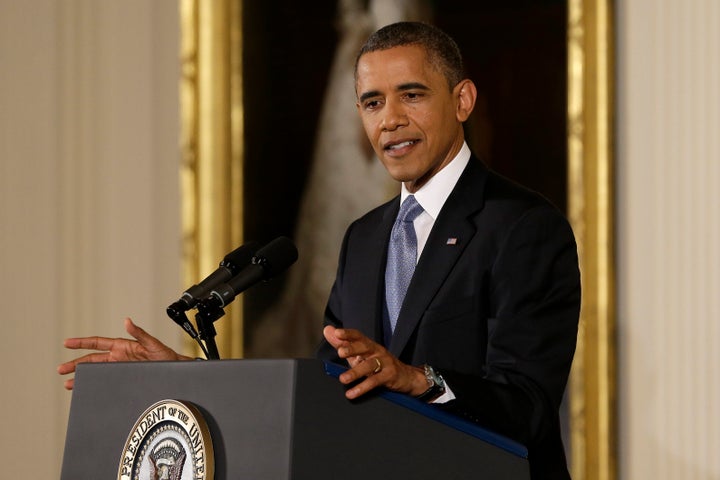 Voters are more than happy to see the end of the 2012 campaign, increasingly worried about the accuracy of elections, and somewhat doubtful about the prospects of bipartisanship in Washington, according to a Pew Research Center poll released Thursday afternoon.
The poll, which followed up with voters Pew had previously interviewed before the election, sheds some light on voters' retrospective opinions of the campaign, as well as the contours of Mitt Romney's loss, and on both parties' expectations moving forward.
Voters are unlikely to look back fondly on the 2012 election. About half of those polled said this year's election included less discussion of issues than past elections, and 68 percent said negative campaigning and mudslinging were both more prominent than usual.
"The 2012 presidential campaign was a frustrating experience for many voters, who say the campaign was more negative than usual and had less discussion of issues than in most previous campaigns," Pew's analysis notes. "On most
measures, voters' views of campaign 2012 fall short of the election four years ago."
Voters gave grades between "C+" and "C-" to both parties' candidates, their consultants, the press, pollsters, and to themselves, with the lowest rankings going to members of the media. Democrats, magnanimous in victory, were far more positive toward everyone but Romney.
In 2008, Obama managed to score an overall "B+," while voters, pollsters and campaign consultants were all in the "B-" to "B" range.
But a 70 percent majority of voters said they were satisfied with the choice of candidates offered in 2012, a number similar to or higher than that of every presidential election since 1988. Slightly more than half of Romney's backers and 87 percent of Obama's supporters said they were satisfied.
Exit polls showed that Romney was a weak candidate, Pew's president, Andrew Kohut, said earlier this week, pointing to his low favorability ratings, relative lack of strong support, and inability to win the majority's confidence for his ability to handle the economy or to empathize with the middle class.
Post-election, however, many Republican voters stood by Romney and their party, the survey showed. Seventy-five percent of Republicans said he deserved an "A" or "B" rating for his campaign; in 2008, only 63 percent said the same of John McCain. Despite painful losses in the Senate, six in 10 said the Republican Party deserved an "A" or "B" this year, compared with 44 percent in 2008.
Election Day itself went smoothly for most voters, although concerns about accuracy of the results far surpassed past years. Just 3 percent of voters reported having any issues beyond waiting in line, and only 9 percent said they knew anyone who'd tried to vote but couldn't, with young and black voters reporting a somewhat higher incidence of problems.
Despite earlier concerns about Hurricane Sandy's impact, very few people said the storm created any issues. The majority of voters didn't need to wait in line very long or at all, with only 17 percent reporting wait times of more than 30 minutes.
Across the country, 93 percent of voters said the process of voting was well-managed in their area. But while a large percentage -- 68 percent -- of voters were very confident their vote was accurately counted, far fewer had similar faith in the outcome as a whole. Slightly less than a third of voters said they were very confident in the accuracy of national results, down from 43 percent in 2008 and nearly half in 2004. Although Obama's supporters were more sure of the numbers than Romney's backers, they were 14 points less confident than they were in 2008.
Also unsure in voters' minds is the prospect for meaningful change in Washington. While a majority of voters say they'd like Obama and congressional Republicans to work together, two-thirds of voters expected bipartisan relations to stay the same or to get worse.
A 56 percent majority of voters still expects that Obama's second term will be successful, lower than the 67 percent with high hopes for his first term, but on a par with expectations at the onset of Bill Clinton's second term.
While right-wing pundits have warred over whether Romney was too conservative or not conservative enough, GOP voters largely staked their claim in the latter camp. The majority of Republicans said the party should continue to move to the right, with 60 percent saying leaders should go in a conservative direction, compared to 31 percent who'd prefer a more moderate direction. Democrats, in contrast, supported moving a moderate rather than a liberal direction, 55 percent to 35 percent.
The Pew poll interviewed 1,206 previously polled voters by phone between Nov. 8 and Nov. 11. The poll had a 3.4 percent margin of error.
Before You Go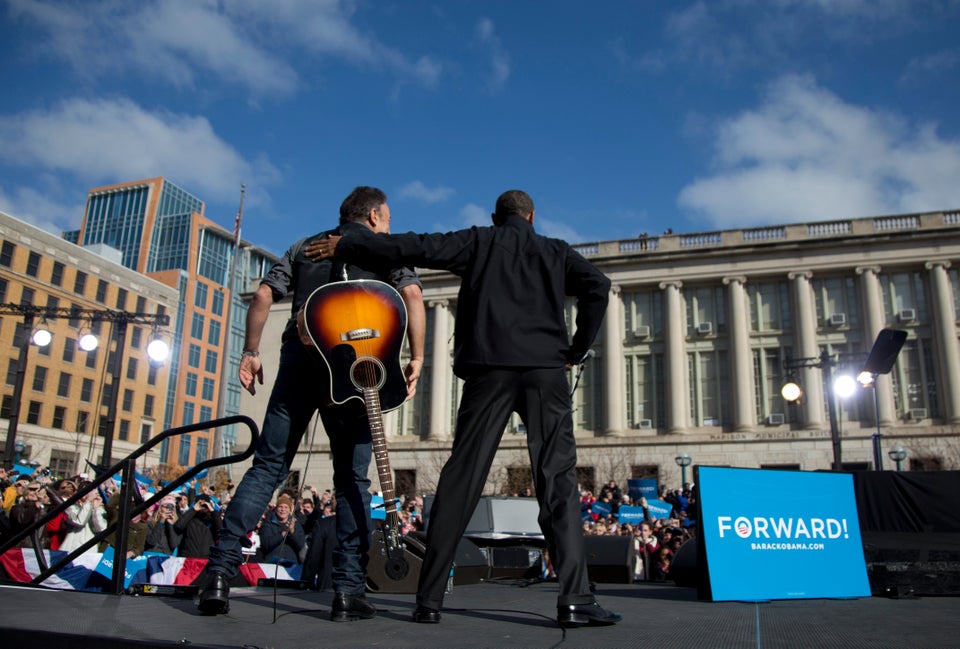 Madness In The Final Hours
Popular in the Community