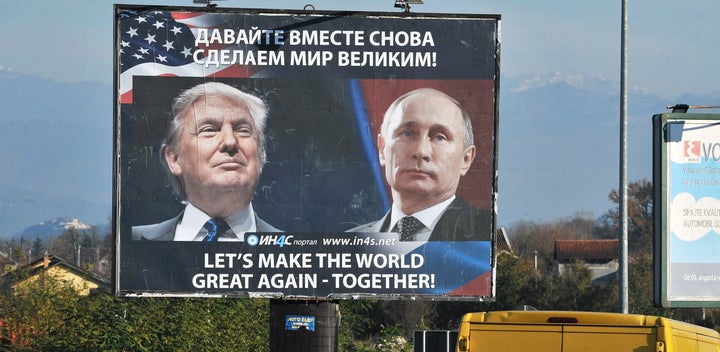 The bipartisan group made their case to Director of National Intelligence James Clapper in an open letter Monday, arguing that the information is essential to their duties as electors who are tasked to "elect a president who is constitutionally qualified and fit to serve."
Citing Alexander Hamilton's writing in The Federalist Papers, the electors argue Russian interference in the election must factor into their decision. In Federalist #68, Hamilton charged the Electoral College with preventing a "desire in foreign powers to gain an improper ascendant in our councils."
In a statement Monday, Hillary Clinton campaign chairman John Podesta said he supports the electors' efforts to seek more detailed information.
"The bipartisan electors' letter raises very grave issues involving our national security," Podesta said in the statement. "Electors have a solemn responsibility under the Constitution and we support their efforts to have their questions addressed."
Podesta also said he supports the efforts of the Senate Intelligence Committee to declassify and make publicly available information regarding Russia's role in the election.
The electors wrote that "Trump's willingness to disregard conclusions made by the intelligence community and his continuing defense of Russia and Russian President Vladimir Putin demand close scrutiny and deliberation from the Electoral College."
The Electors require to know from the intelligence community whether there are ongoing investigations into ties between Donald Trump, his campaign or associates, and Russian government interference in the election, the scope of those investigations, how far those investigations may have reached, and who was involved in those investigations. We further require a briefing on all investigative findings, as these matters directly impact the core factors in our deliberations of whether Mr. Trump is fit to serve as President of the United States.
Senate Majority Leader Mitch McConnell (R-Ky.) said Monday it "defies belief" that Republican politicians would hesitate to review Russia's intrusion. Former acting CIA director Mike Morrell called the Russian interference "the political equivalent of 9/11."
Popular in the Community