We've all heard it before: electric cars are the future, albeit a future that never seems quite near enough.
Though electric vehicles are nothing new, a combination of limited range, speed, inefficient charging methods, and higher prices have kept electric cars from achieving mass appeal.
Thanks, in part, to advances in technology and increased consumer demand for alternative fuel vehicles cars, automakers like Nissan, GM, and Daimler are now in the process of readying electric cars for the mass market. Thanks to strong demand, GM is doubling its production capacity for the highly anticipated Chevy Volt. Nissan has even taken a $1.6 billion U.S. Department of Energy loan to modify an existing US plant to manufacture the Leaf.
And some manufacturers are hoping to appeal to customers' aesthetic sensibilities. Tesla has recently hired a retail expert George Blankenship, who has worked with GAP and Apple, to bolster its retail presence.
The following cars are either in production or will soon be in production and available for sale in the United States within a year or two. None of the prices include the $7,500 federal tax credit for electric cars. State tax credits vary by state from as much as $5,000 in Georgia to $36 in D.C.
Which early entrant into the electric car field is the most appealing? Check them out and vote below: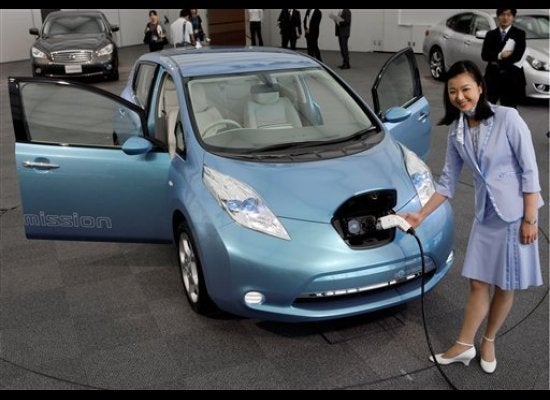 The Top Electric Cars Hitting Stores Soon
Related
Popular in the Community