Two years and 34 surgeries after Kirstie Ennis was injured in a helicopter crash in Afghanistan, the retired Marine Corps veteran is still fighting to keep her leg. And while the road to recovery has been far from easy, one hobby has made a big difference in keeping her spirits up: listening to and creating electronic music.
Ennis is a crew member on Electric Forces, a program highlighting the transformative impact electronic music and festival culture can have on recovering U.S. war veterans. A project launched by Electric Forest music festival and Thump, Vice's electronic music channel, Electric Forces created a space amid the trees at this year's June event in Rothbury, Michigan, where attendees (veterans and civilians alike) could record themselves telling inspiring, personal stories about how music has changed their lives.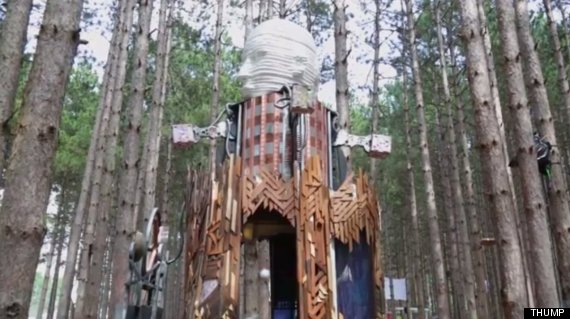 "It's always been my thing since I got hurt ... If I could make one person smile throughout my day, I'm going to be alright. I'm still touching someone's life positively in that sense," Ennis said in the video above promoting Electric Forces. "While I was cooped up, lying in the bed, I got into DJing myself, and music production … it's coming from the heart now."
The idea for Electric Forces blossomed from Pat and Tim, two Afghanistan war veterans who lost limbs while serving abroad. When the friends attended Electric Forest last year, they were spotted by a Thump reporter, who then featured their story on the site. The article compared their experiences at dance festivals to personal forms of therapy.
"My friends took me to Electric Forest in 2012 when I was still lost," Pat explained to Thump. "It changed my life. Everyone at that festival became my family within a few days and I can honestly say I think it saved my life."
In recent years, music has increasingly been used as a form of therapy for veterans recovering from life-changing experiences overseas and overcoming PTSD (post-traumatic stress disorder) -- which affects somewhere between 11 and 20 percent of Iraq and Afghanistan vets, according to the Department of Veterans Affairs. From 2005 to 2010, the VA more than doubled the number of music therapists in its clinics, recognizing the therapeutic benefits of the art form on recovering soldiers, WQXR reported.
While the setting at Electric Forest -- with ground-shaking bass lines, vibrant colors and hordes of young people dancing to the beat -- couldn't be further away from that of a veterans' hospital, the music is still changing lives.
And just like the presence of music therapy in VA clinics, Electric Forces has plans for growth.
"There [was] no human face on veterans' issues for me until I started this program," Lia Holland, the founder of Electric Forces, said in the video above. "I think this is the start of more sharing of stories, and hopefully a larger program that will reach more deeply into festival culture, more deeply into veteran culture, to create something new and something different that helps to heal."
Before You Go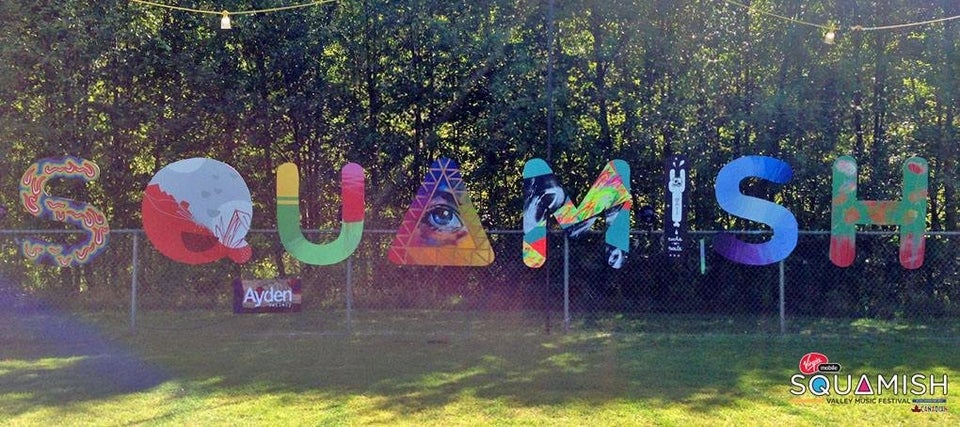 Squamish Music Festival Photos
Popular in the Community