A group of college students have created a custom-sized, zippy new wheelchair for two kids who are unable to walk or crawl -- and it's one sweet ride.
Tanner Jensen, 3, and his brother Skyler, 20 months, both have the genetic muscle condition and use manual wheelchairs that cause them to tire easily. "Neither Tanner nor Skyler have ever walked," the boys' mom, Esther Jensen, said in a news release. "But they are bright, energetic boys who desire to just be one of the kids."
Motorized wheelchairs are heavy and expensive, and the Jensen family needs two. The chair designed and built by the group of BYU engineering undergraduates weighs just a little over 20 pounds and costs under $495.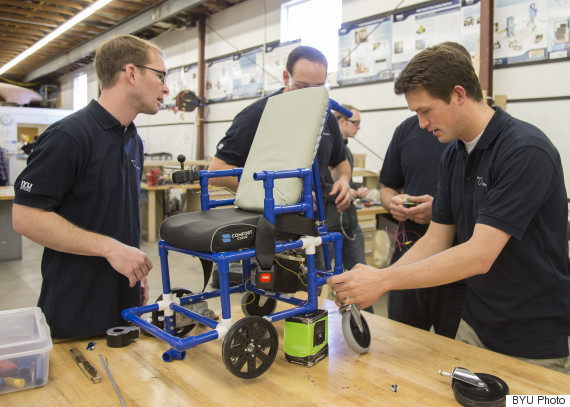 "It made it really easy because a lot of the wheelchairs, they're hundreds of pounds just for the lightest ones, so this is very maneuverable," Justin Jensen, the boys' father, told FOX 13. "You can take it up and down stairs. You can do anything with it. Take it anywhere in the car."
Designed to hold a child who weighs up to 50 pounds, the chair is controlled by an armrest-mounted joystick. Just one wheelchair has been produced, but the team has plans to build another. They also plan to post instructions for their invention to The Open Wheelchair Project website, which will provide a list of materials needed for other families like the Jensens to build electric wheelchairs of their own.
The team of BYU students gave the chair to the Jensens on Thursday as part of their Capstone presentation. Tanner tried it out and was all smiles during his test drive.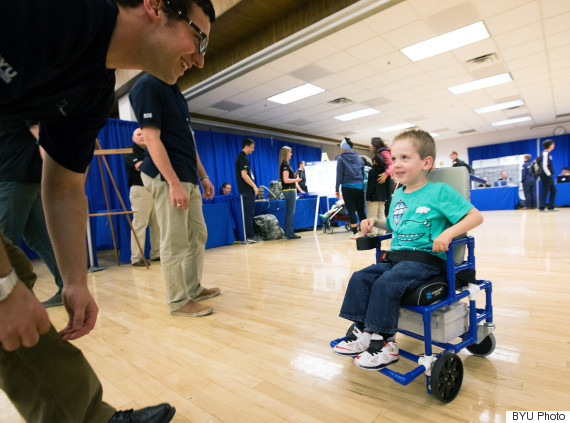 "This chair could give them so much additional freedom outside our home," Tanner's mother, Esther Jensen, said in a news release. "Tanner loves to play with other kids, but he has a hard time keeping up with them. The idea of him having this at the zoo, or at school is so exciting."
Before You Go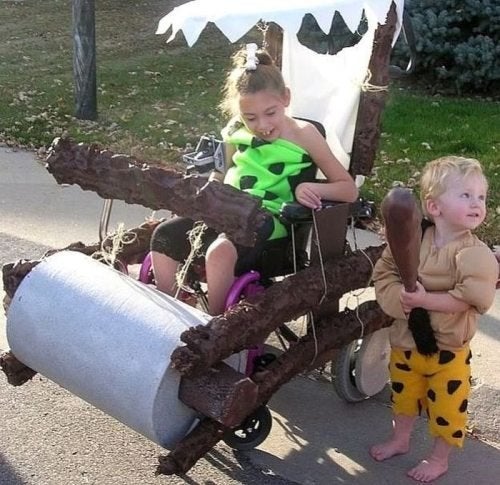 Wheelchair costumes for kids