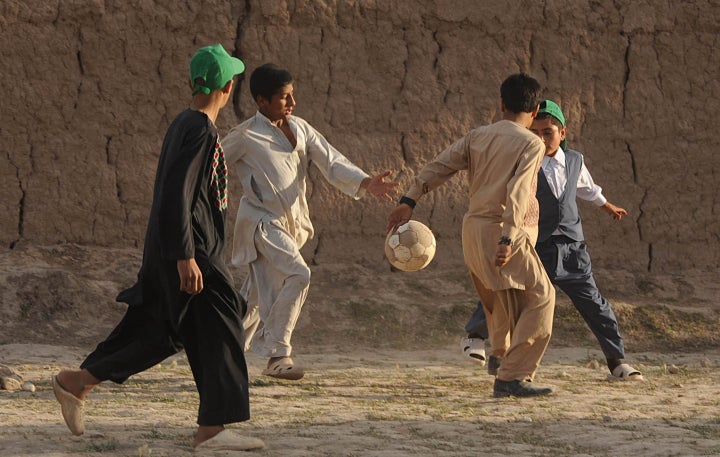 Afghanistan has one of the lowest consumption rates of electricity per person worldwide. To the outsider, this statistic may represent nothing more than the inevitable result of stalled reconstruction efforts or the mismanagement of funds. Yet to the people of rural Afghanistan, the lack of such a necessity manifests in a number of daily struggles.
When the sun goes down in parts of Afghanistan, rural villages disappear into the darkness. But thanks to the ingenuity of one woman, this is no longer the case for the village of Patoo in the Ghazni province. With resolute leadership and a resourceful idea, Leila Hakim-Ali brought electricity to families throughout her village. It is for her spirit and dedication that we choose to honor Leila in our Series on Women Changing the World.

Born and raised in a small village in Ghazni, Leila always strived to create a better life for her family and her community. As an adult, this drive to demand and effect change lead her to train as a community health worker. During one of these training sessions, Leila learned about the benefits of hydroelectric power, the process of generating electricity from power harnessed by falling or flowing water.
Leila immediately thought of the waterfall in her village. If she could create a hydroelectric plant, then perhaps she could help provide electric light to the members of her community. As a goat herder, Leila knew the terrain of her village well and with the help of her family, she set out to complete this seemingly unattainable goal.
Leila began with nothing more than a modest pool of funds and her children as willing and eager laborers. Slowly they worked to move rocks and clear a path to the site. However, the project wasn't without its road blocks. There was too much work to accomplish and the mounting costs associated with continuing the project were far too big for one family.
Yet Leila wouldn't give up. She turned first to her village leaders and then to community members to help acquire the funds and labor needed. Leila's husband supported her from the very beginning, but he did not believe that the community could be persuaded to undertake such a large project. Thankfully, he was wrong.
Since 2007, electric light has been available to families across Patoo with the flip a switch, owing entirely to the hard work of Leila. Not only did she lobby her leaders and inspire her community, she arduously worked to clear a path, rock by rock, to the waterfall.
We invite you to explore our website to learn more about the inspiring work of women like Leila, who refuse to let obstacles block their path to a better future.
Writer Bethany Saul contributed to this report
Popular in the Community