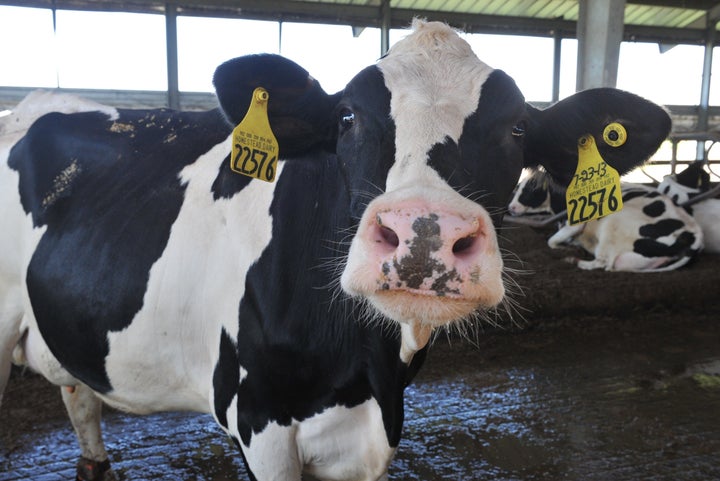 Daniel Bedford is a heavily tattooed 48-year-old taxi driver. He's also vegan. For the past six years, Bedford has prided himself on avoiding any animal-derived products, from leather shoes (although he still wears an old pair so they don't go to waste) to mature cheddar, his favorite cheese. Last month, however, he discovered vegan electricity.
"I had no idea the energy I was using at home could have come from animals," said Bedford, who spends his days ferrying passengers around the busy streets of London. "My wife and I immediately switched energy suppliers when we found out."
Bedford and his wife Melody now power their home with the world's first certified vegan electricity from Ecotricity, a green energy supplier that guarantees its 200,000 or so customers electricity that has been generated purely by wind and solar.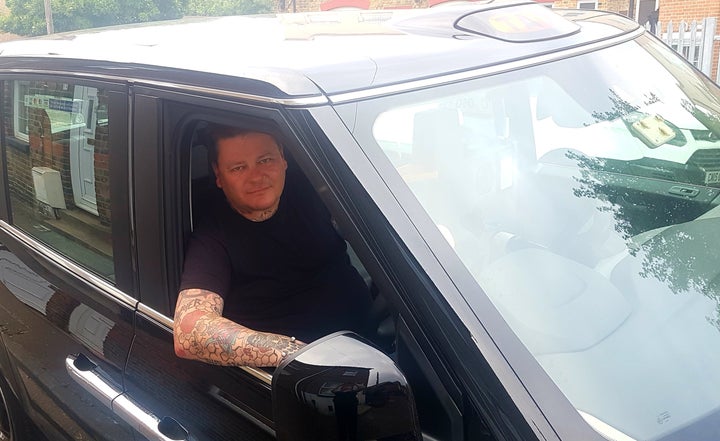 While other energy providers may also provide vegan electricity, Ecotricity is the first company with a certification to prove it. According to Ecotricity's Will Guyatt, the company sought the accreditation from U.K charity The Vegan Society "to highlight the fact that animal byproducts from factory-intensive farming are sneaking into the ingredients chain for energy."
Most of the electricity in countries like the U.S. and the U.K comes from burning fossil fuels. Renewables such as wind power, as well as nuclear energy, likewise feature in the mix. But energy can also be derived from breaking down animal byproducts, like poultry poop, and even whole animals, into gas that can be burned.
In December, the U.K newspaper The Times reported that British energy firm SSE had sold energy generated at Scotland's Barkip power station using dead farmed salmon unfit for human consumption.
A spokesperson for SSE told HuffPost the company was unable to confirm whether diseased salmon had definitely been used to generate electricity because the Barkip station "just takes waste to save it going to landfill," but said it would be "fair to assume it took fish carcasses at one point." The spokesperson said the Barkip station, which is owned by SSE, produces about 0.02 percent of SSE's generation capacity and any potential processing of dead fish would have stopped a couple of years ago.
For vegan customers, however, the relative proportion of animal product may be irrelevant. Those who chose not to eat fish, whether for ethical or welfare reasons, would be "disgusted" to discover that energy providers had used sick fish to produce energy, Lex Rigby, campaigns manager at animal rights group Viva!, told HuffPost.
The use of manure to generate energy might seem less controversial than fish carcasses. Given the volumes produced worldwide, there's an argument to be made that using it for power generation makes good environmental sense. Stored naturally it releases methane, a potent greenhouse gas, but studies show these emissions are reduced by turning the manure into power.
But Dominika Piasecka from The Vegan Society said that, from a vegan perspective, there's never an argument for using animals. "It's about respecting them," she told HuffPost, whereas using them for energy "reinforces the idea that they're just products for us to use."
Even non-vegans might be shocked to learn what may be going on behind the scenes to produce some supposed green energy. Last year, Viva! activists filmed disturbing undercover footage at Lambrook Pig Farm in southwest England showing dead and live pigs crammed together in crowded pens, covered in their own filth. At the time, the farm ― said to have housed around 8,000 pigs ― provided slurry to a green power plant nearby, which sold some of the electricity generated to renewable energy supplier Good Energy.
"When consumers take an ethical decision to purchase what they believe to be green energy, I am sure none of them would imagine for one minute that any of it would come from a factory farm," said Viva!'s Rigby. "Considering factory farming is commonplace across the globe, the issue of dealing with the waste from this industry is an ongoing problem."
For taxi driver Bedford, the critical thing is to ensure that he puts his money where his mouth is by making sure that he personally isn't subsidizing anything to do with animal agriculture.
"The way I see it, if I knowingly buy energy that could have been generated using animal products, then that's me potentially contributing to factory farming. That's not something I want to be a part of," he said.
For more content and to be part of the "This New World" community, follow our Facebook page.
HuffPost's "This New World" series is funded by Partners for a New Economy and the Kendeda Fund. All content is editorially independent, with no influence or input from the foundations. If you have an idea or tip for the editorial series, send an email to thisnewworld@huffpost.com
Popular in the Community