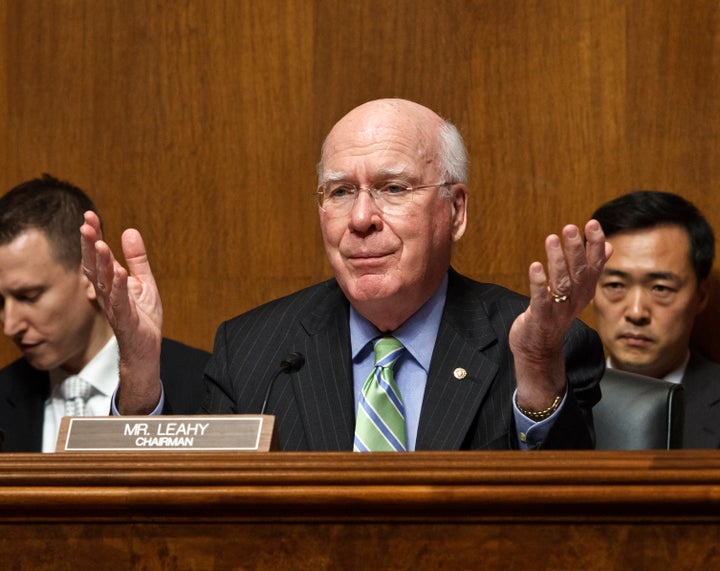 The office of Sen. Patrick Leahy (D-Vt.) is pushing back against charges that he is tweaking legislation in order to give the government warrantless power to access Americans' digital communications.
According to a report by CNET News' Declan McCullagh, Leahy has proposed changes to the Electronic Communications Privacy Act that would allow certain government agencies to access civilians' email or other correspondence without first obtaining a warrant.
Leahy's rewritten bill would allow more than 22 agencies -- including the Securities and Exchange Commission and the Federal Communications Commission -- to access Americans' e-mail, Google Docs files, Facebook wall posts, and Twitter direct messages without a search warrant. It also would give the FBI and Homeland Security more authority, in some circumstances, to gain full access to Internet accounts without notifying either the owner or a judge. (CNET obtained the revised draft from a source involved in the negotiations with Leahy.)
McCullagh says that Leahy reversed course from an earlier version of the bill, which "required police to obtain a search warrant backed by probable cause before they could read the contents of e-mail or other communications."
When reached for comment by The Huffington Post, Leahy's office contested the report's details.
"Senator Leahy is a privacy guy and supports strong privacy laws," said Jessica Brady, a Leahy spokeswoman. "This bill is almost 30 years old and needs to be updated to address email. But this doesn't mean warrantless searches of email will be in it. It won't. Whatever that was is not the posture of the committee," she continued, referring to language in the CNET report.
Brady said that Leahy's bill would require a warrant to search email and would include a provision requiring people to be notified if such a search had occurred.
Per RT, the reported loosening of privacy protections is connected to concerns raised by the National Sheriffs' Association and the National District Attorneys' Association. The organizations reportedly asked lawmakers to "reconsider acting" on a previous version of the bill pending a "review of its impact on law enforcement investigations."
McCullagh lists multiple federal agencies that would have "civil subpoena authority" to access digital correspondence under the tweaked legislation. He reports that these agencies would include, among others, the Federal Reserve, the Federal Trade Commission and the Federal Maritime Commission.
Forbes reached out to an unnamed Senate Judiciary aide who was equally dismissive of the charges related to privacy violations. "Senator Leahy does not support broad carve outs for warrantless searches of email content," the aide told Forbes. "He remains committed to upholding privacy laws and updating the outdated Electronic Privacy Communications Act."
In addition, Leahy sent several tweets reiterating his commitment to privacy, including a link to the Forbes report:
The CNET report gained wide exposure after being featured as the top story on the Drudge Report, with the headline "SENATE BILL LETS FEDS READ YOUR EMAIL."
The rumors about warrant exceptions being added to ECPA are incorrect. Many have come forward with ideas for discussion before markup resumes on my bill to strengthen privacy protections under ECPA. As normally happens in the legislative process, these ideas are being circulated for discussion. One of them, having to do with a warrant exception, is one that I have not supported and do not support. The whole thrust of my bill is to remedy the erosion of the public's privacy rights under the rapid advances of technology that we have seen since ECPA was first enacted thirty years ago. In particular, my proposal would require search warrants for government access to email stored by third-party service providers – something that of course was not contemplated three decades ago.
It should also be noted that in addition to his earlier tweets, Leahy tweeted an emphatic dismissal of CNET's report earlier in the day:
UPDATE II [9:33 p.m. ET]: While Leahy is publicly distancing himself from the efforts to push a bill that would expand government access to electronic communication, Jonathan Turley notes that the administration is not doing the same regarding this claim in the CNET article: "One person participating in Capitol Hill meetings on this topic told CNET that Justice Department officials have expressed their displeasure about Leahy's original bill. The department is on record as opposing any such requirement: James Baker, the associate deputy attorney general, has publicly warned that requiring a warrant to obtain stored e-mail could have an 'adverse impact' on criminal investigations."
Ryan Grim contributed to this report.
Before You Go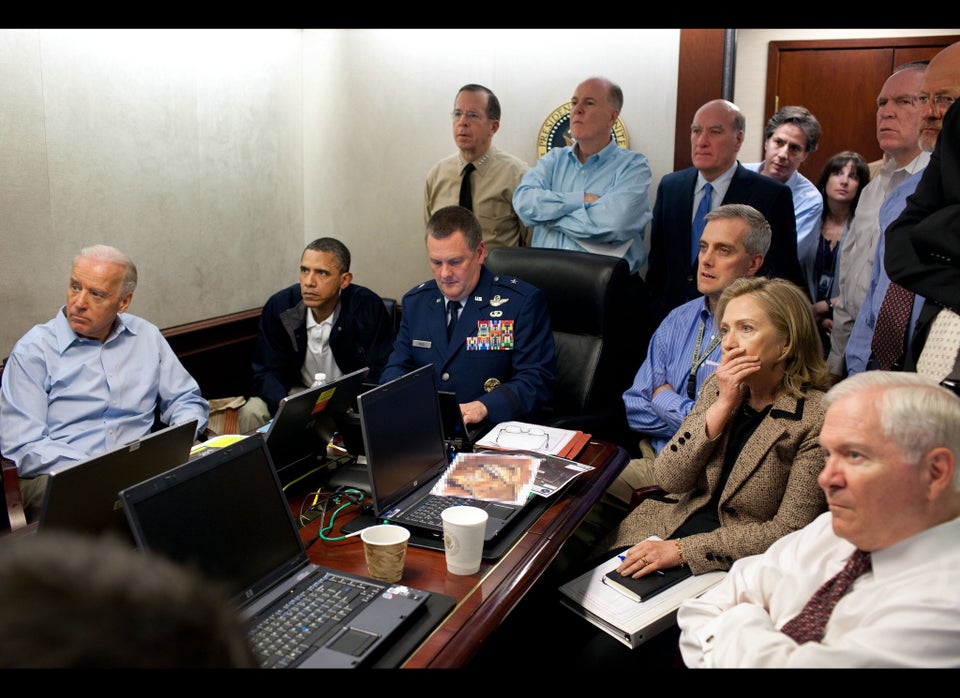 Most Iconic Photos Of Obama's First Term
Popular in the Community