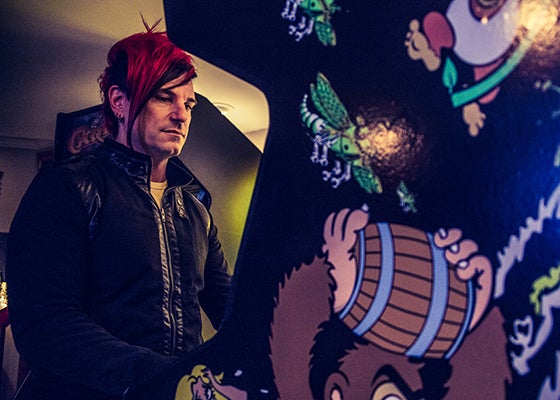 The multifaceted Detroit-based electronic artist/producer Klayton, mostly known as Celldweller, has been in the business of not only producing new and cutting edge music under his various aliases, but also re-introducing his back catalogue to a new generation of fans that includes the recent re-mastered re-releases of his Circle of Dust projects through his record label FiXT Music. With such a loyal fan base in place, Klayton has long been readying the release of his full-length Scandroid project, which pays homage to the 80s as a depiction of the cyberpunk culture.
With the release of the Scandroid project this past Friday that debuted at #1 on iTunes Electronic Albums chart, we have a first look for the lyric music video of the song "Connection" and Klayton supplied us with a quote about the making of the song.
I had a demo of "Connection" sitting in a playlist for 2 years. When I finally had the time to come back to the track, the only thing I kept was the bassline. I locked myself in my Keyboard Room - a room in my studio where I house my old analog synths, and just starting creating sounds and melodies that would take the track in a whole new direction. After a few days of work, the song went from being a demo I was considering scrapping to one of my favorite tracks on the album.
Related
Popular in the Community