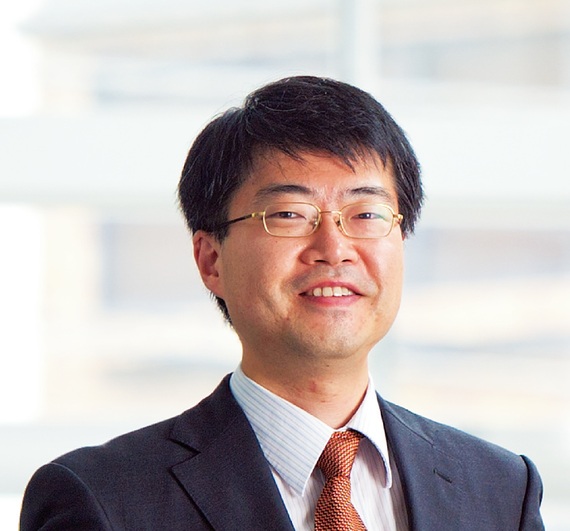 Interview with Phd Takao Someya,
Professor,
Department of Electric and Electronic Engineering
School of Engineering, The University of Tokyo.
Electronic screen attached into the skin is not science fiction and soon will be common on a massive scale and to learn more we interviewed Japanese Phd Takao Someya who leads a team at Tokyo University who are devoted to this technology.
Electronic skin is materialized as an electronic tattoo, used to display data, which can be very useful for athletes and workers who receive information in real time or just to make more comfortable our life and also use them to entertain us in our free time.
What is the electronic skin ( e-skin)?
e-skin is a stretchable skin like sensor that detects distributions of temperature and pressure simultaneously. Later more abundant information should be collected.
As would be the motherboard?
Motherboard is rigid circuit. It will be flexible and stretchable in the future.
How long have been studying the electronic skin?
We published the first generation of e-skin prototype in 2003. Since then we are continuously working on.

Imagine phones, mobile devices, and smartphones inserted into the skin with this technology?
Main motivation to develop e-skin is to create next generation sensors that detect vital info over large area like human body. In this sense, electronic function of IT gadgets like cell phones will include e-skin.
The electronic skin would apply to medicine?
Wearable or implantable e-skin will detect vital info without causing stress or discomfortability.
What other applications would have the electronic skin?
Our research of e-skin began with targeting at robotic skin and it is still the most important aspect of e-skin.
Which is the difference with epidermal electronic system? ( http://www.nsf.gov/news/news_summ.jsp?cntn_id=121343 )
Epidermal system based on silicon cannot be applied to large areas, while organic e-skin is stretchable and fits large areas due to its printability.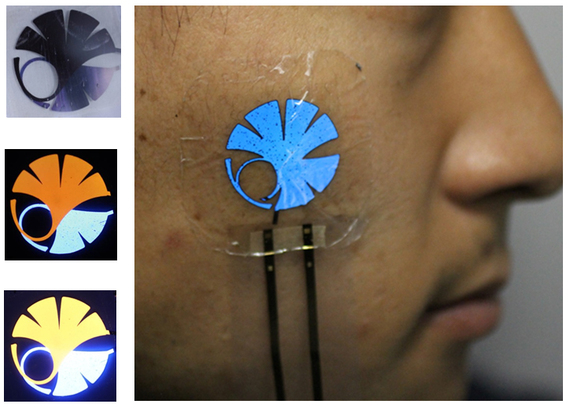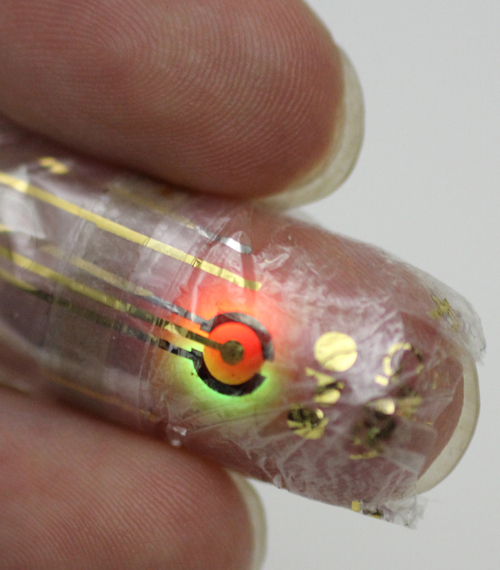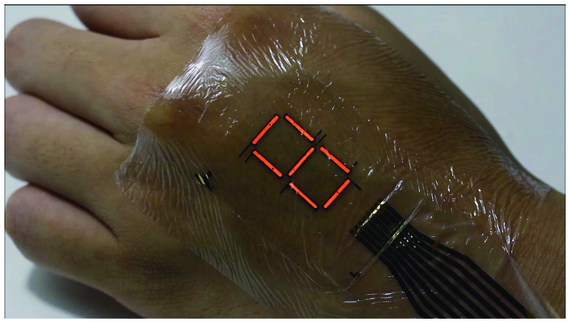 Ien Now: Bionic Skin Could Predict Heart Attacks & Detect Cancer
Wearable electronics: E-skin turns your body into an LED display - TomoNews
Calling all HuffPost superfans!
Sign up for membership to become a founding member and help shape HuffPost's next chapter