After years of complaints from air travelers, the Federal Aviation Administration announced on Thursday that it will finally allow the use of smartphones, tablets and other personal electronics during nearly the entire duration of flight.
"Passengers will eventually be able to read e-books, play games, and watch videos on their devices during all phases of flight, with very limited exceptions," the agency wrote in a release.
Previously, passengers needed to turn off all electronics before a plane could take off, and only power them back up again above 10,000 feet. When the plane dipped back below 10,000 feet as it descended to land, devices needed to be shut off again.
Knowing that modern fliers bristled at the ban, the FAA will now allow those flying on qualified airlines to keep devices on during all stages of flight. Electronics will need to be placed in the seat back pocket during takeoff and landing.
However, a few activities will still not be allowed under the new rules. Passengers are still prohibited to make cell phone calls in the air. Connecting to the Internet, if a plane offers that service, will still be banned under 10,000 feet.
The FAA is asking each airline to test its fleet's tolerance to radio waves produced by personal electronics, and prove to the agency that they don't interfere with instruments on airplanes. Previously, the agency banned all electronics immediate after takeoff and before landing so that they didn't interfere with a plane's flight equipment.
Still, the old FAA guidelines struck many observers as nonsensical. They argued that cell phones simply aren't powerful enough to affect a big passenger jet's electronics systems. The New York Times' Nick Bilton, who has been doggedly covering the ban, celebrated on Twitter:
It's a bird... It's a plane... Actually, it's people reading their Kindles and iPads during takeoff and landing on a plane!

— Nick Bilton (@nickbilton) October 31, 2013
Even before the announcement on Thursday, many tech-savvy travelers simply ignored the government's rules. Nearly 30 percent of American fliers have accidentally left a device on during takeoff or landing at least once during the past year, a recent study determined. An overwhelming, 99 percent majority of adults said they take electronics with them when they fly.
Moments after the FAA announcement, Delta Air Lines announced that it submitted a plan for allowing passengers to take personal electronics more frequently during flight, pending FAA approval. The FAA said it expects to approve many carriers by the end of the year.
Related
Before You Go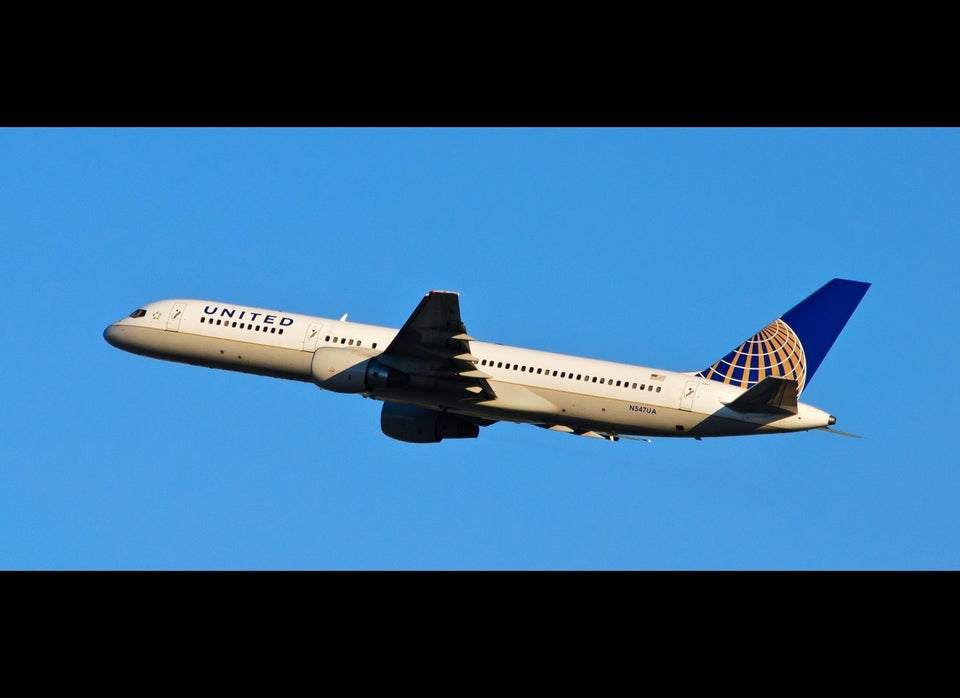 Best U.S. Airlines, According To Airfarewatchdog
Popular in the Community