Whoever said good things come in small packages was clearly talking about this tiny home.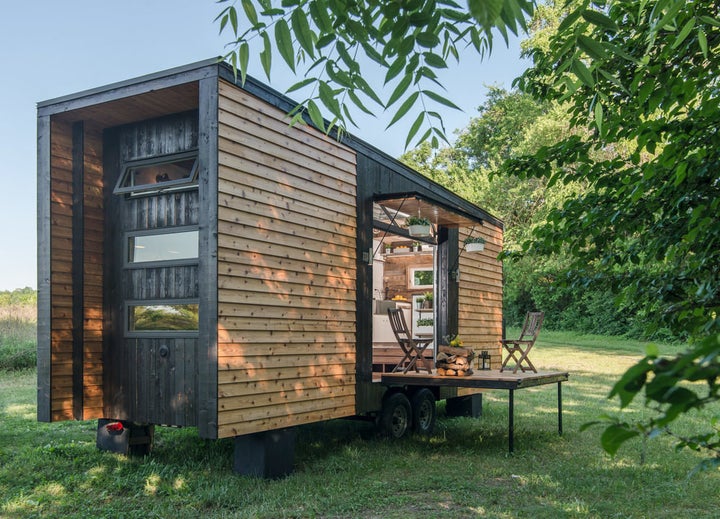 The house features a fold-down deck and awning, hardwood floors, large glass windows and a jacuzzi tub. The home is just 246 square feet ― a squeeze for most people ― but the creators have found plenty of ways to save on space.
The bedroom is lofted above the bathroom/laundry room, with a ladder that tucks neatly into the stairs. A spacious dining room table that seats eight people slides out from underneath the kitchen. The deck folds up neatly to complete the home's siding when it's time to call it a night.
The base Alpha Tiny Home model costs $95,000, but can be customized depending on the buyer's wishes. The price tag is pretty steep for a tiny home; many tiny houses sell for a fraction of that cost. New Frontier Tiny Homes CEO and founder David Latimer sums up the difference between his product and other tiny homes in one word: "quality."
"This is a word that gets thrown around by everyone and is abused to the point of almost losing its meaning," Latimer told HuffPost. "The quality of our design, our materials, our craftsmanship, the multifunctional furniture and optimization of space are second to no one."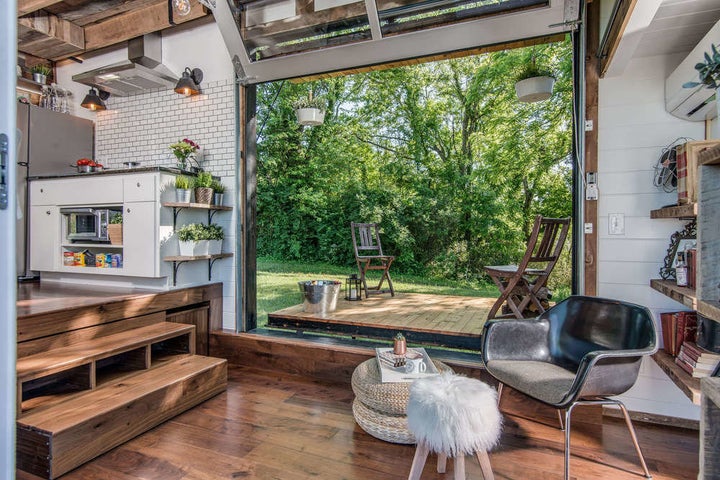 Latimer understands that the tiny home lifestyle isn't for everyone.
"You may not 'get' the movement," Latimer said. "But we aren't advocating for a new standard in housing. We just want the option to live in a sensible way: debt free, with economic responsibility."
New Frontier Tiny Homes is based in Nashville, but deliver anywhere in the continental United States. Check out the pictures below to see if the tiny home movement is for you.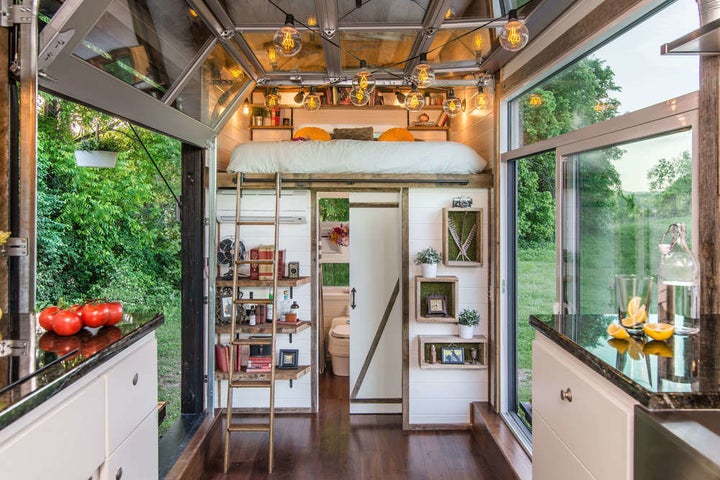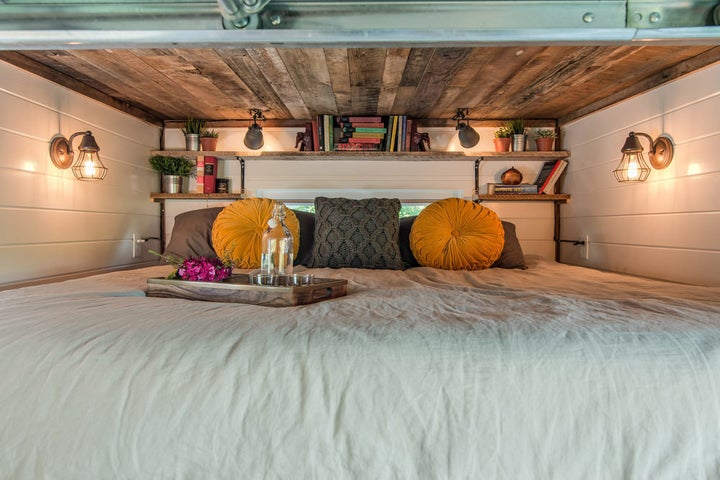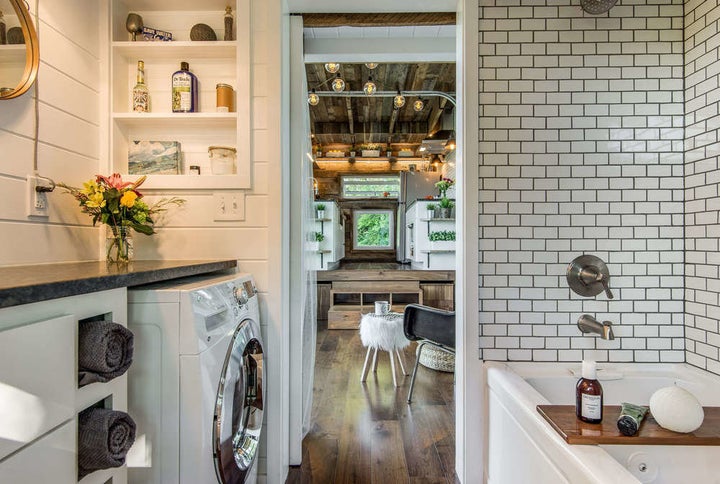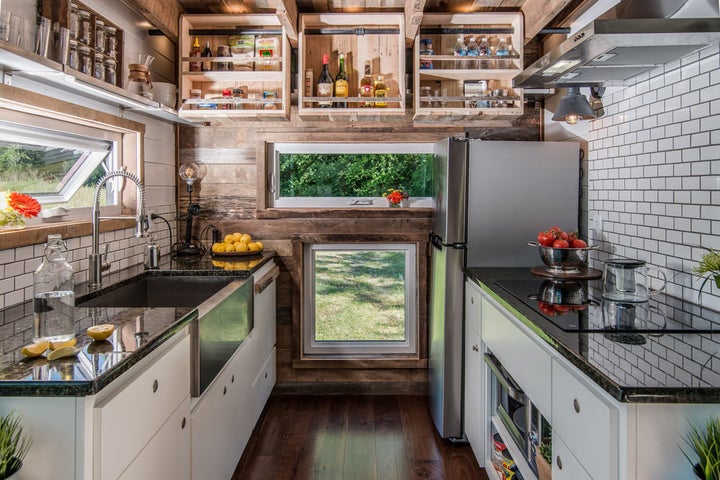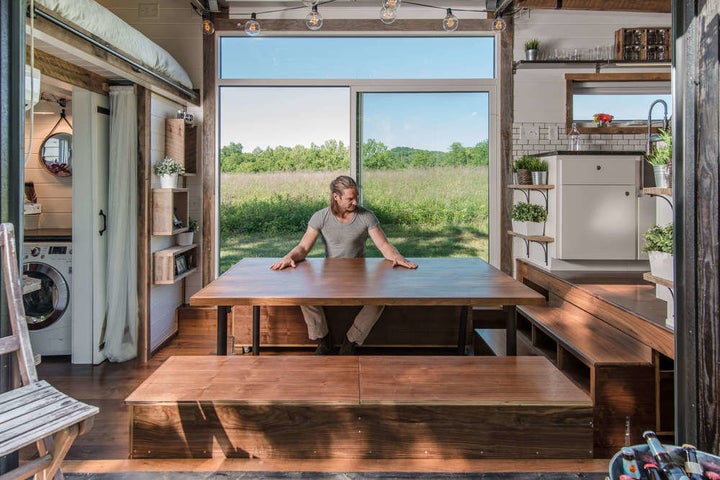 Support HuffPost
A No-B.S. Guide To Life
Related
Before You Go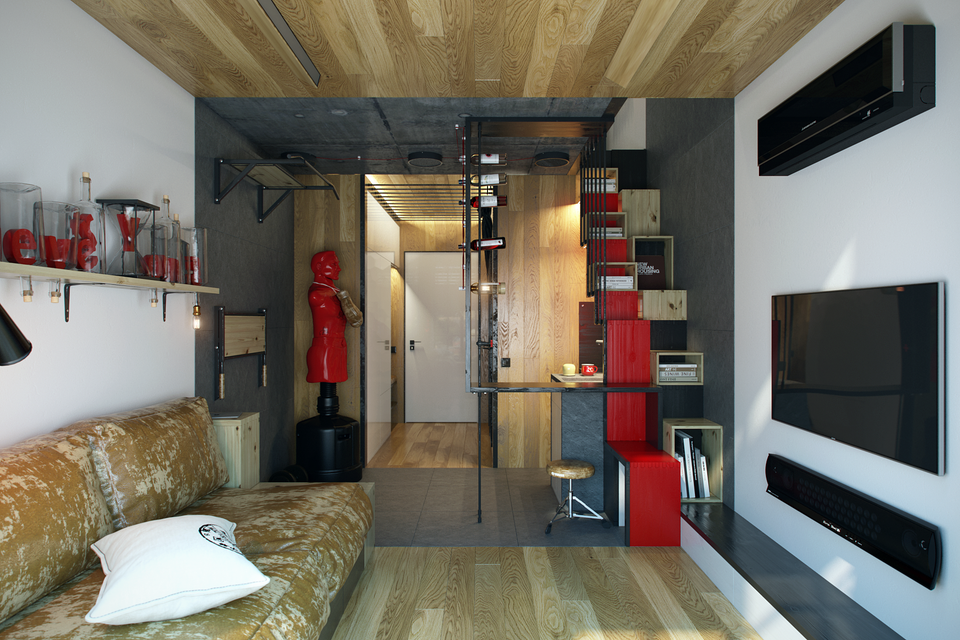 This High-End, Tiny Home Is Totally Chic
Popular in the Community