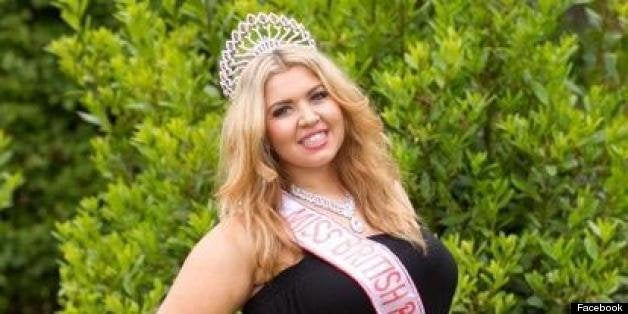 The winner of the Miss British Beauty Curve 2013 competition has an important message about body image, which she's determined to share with women around the world.
Elena Raouna, 22, was crowned the winner of the British pageant for plus-size young women after entering the competition on Facebook. In an interview with the Daily Mail, Raouna stressed that "you don't have to be size zero to be a model, and you can be pretty and plus size at the same time."
"My confidence has grown over the years and hopefully I can inspire other plus-size girls to be confident in their own skin," she added.
Raouna is not the only notable plus-size woman encouraging young girls of all sizes to celebrate and accept their bodies. In April, plus-size model Jennie Runk was celebrated in the news for appearing on the main page of the H&M website modeling swimwear. In a piece for the BBC, Runk wrote of the media attention: "This is exactly the kind of thing I've always wanted to accomplish, showing women that it's OK to be confident even if you're not the popular notion of 'perfect.'... There's no need to glamorise one body type and slam another."
Raouna hopes to use her new platform to help girls struggling with their self-esteem, and Tweeted her appreciation for the positive messages she has received:
"If I can give girls who struggle with their weight the confidence that everyone is beautiful in their different ways, inside and out, then that is great for me," she told the Mail.
Before You Go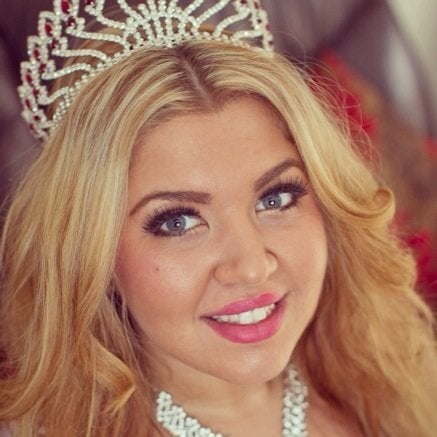 Elena Raouna - Miss British Beauty Curve 2013
Popular in the Community