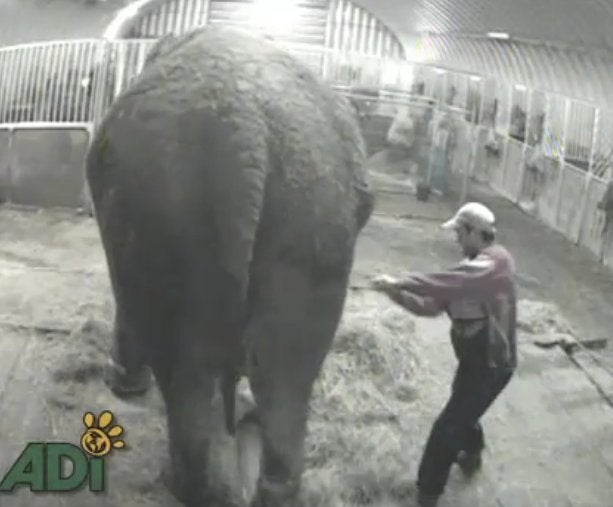 This is truly despicable.
Animal Defenders International captured this footage of handlers at the UK's "Super Circus" repeatedly beating 58-year-old Annie, the oldest elephant in Europe. The video shows the elephant being hit with clubs and even a pitchfork.
At one point a handler even appears to stab Annie in the face with the tines.
*Scroll down to see the video for yourself.*
The video was secretly taken over the circus' winter break, according to the Daily Mail. During that time she appears to have been beaten 48 times.
Annie was chained to the spot by her legs. According to PETA, she suffers from arthritis, which is common among circus elephants.
The camera also caught footage of other animal abuses, including those against horses, camels, and miniature ponies, according to the Mail.
PETA has apparently tried to get the circus' owner, Bobby Roberts, to retire the aging elephant to a wildlife sanctuary, but he has never responded to their requests.
To see the abuse for yourself, watch the video below.
Popular in the Community