Somebody get these two their own TV show.
Bubbles, a 9,000-pound elephant, and Bella, the Labrador retriever, are the very best of friends. They live together at the Myrtle Beach Safari in South Carolina. And luckily, the park has documented some of the pair's adorable interspecies playdates.
Sometimes, Bubbles and Bella go for walks together. Other times, they go for long swims. At all times, we are completely enthralled by the two of them.
Bubbles was adopted by the safari in 1983, according to the video above. Then, in 2007, a contractor hired to build Bubbles a swimming pool abandoned puppy Bella at the park's preserve. And so, a beautiful friendship was born.
Related
Before You Go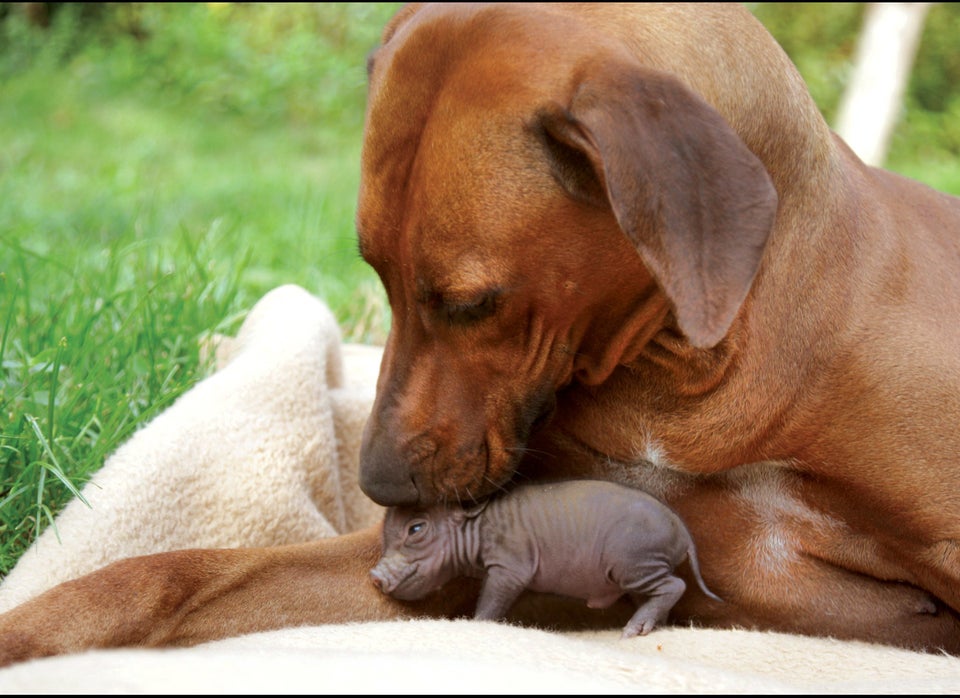 Unlikely Animal Friendships