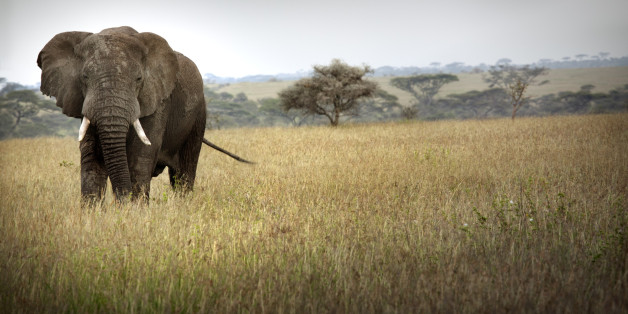 Elephant news lately has not been hopeful. Daily reports document a devastating crisis claiming roughly 35,000 of these highly social and intelligent animals a year. Killed for their tusks to satisfy today's nearly insatiable ivory demand, elephants are disappearing at an alarming rate from countries where they were once abundant.

Against the backdrop of declines in east and central Africa (where a catastrophic 65 percent of the forest elephant population has been killed since 2002), as well as in Asia, it is essential to celebrate conservation efforts that are working to protect these magnificent animals so that these efforts can be supported, expanded, and replicated.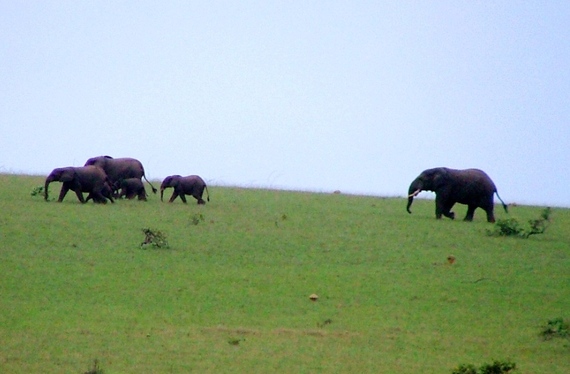 In the Republic of Congo's Conkouati-Douli park, elephant numbers have expanded by as much as 50 percent since 2010. Photo by Hilde VanLeeuwe © WCS.
One bright spot has been the successful protection of elephants in three national parks in the Republic of Congo. In each park -- Nouabale-Ndoki, Odzala-Kokoua, and Conkouati-Douli -- elephant numbers have remained steady for almost a decade as poaching has been prevented and elephants from surrounding logging concessions have sought refuge in these places of safety.

This is a testament to public-private collaboration and hard work. Each park is managed as a partnership between the Congo Government; local communities; donors such as the U.S. government, European Commission and private individuals; and an international NGO -- the Wildlife Conservation Society (WCS) in Ndoki and Conkouati, and the African Parks Network in Odzala.

Effective park management, wildlife protection, community education, and development on the ground are complemented by support to the government to prevent ivory trafficking and to prosecute poachers and traffickers through the Project for the Application of Law for Fauna, or PALF.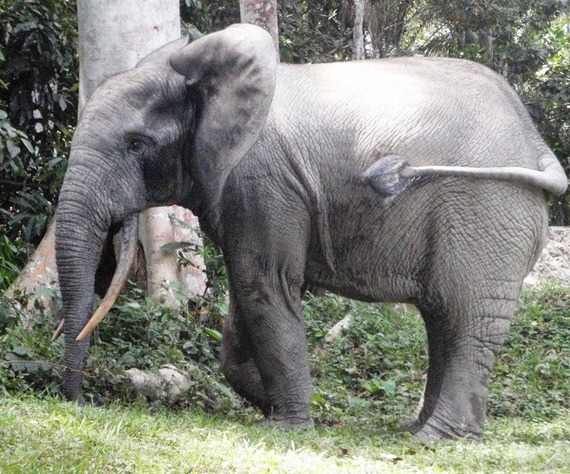 The future of elephants in Africa depends in part upon ensuring that wildlife benefits local people through ecotourism. Photo by Fiona Maisels © WCS.
Elephant numbers in the Nouabale-Ndoki National Park have held steady at around 2,400 animals since 2006. Odzala-Kokoua has maintained a population of about 8,000 since 2005. In Conkouati-Douli, elephant numbers have expanded by as much as 50 percent since 2010. There, protection by vigilant ecoguards has enabled elephants to access forest resources in areas of the park they were too afraid to venture into a decade ago.

Elephant populations have also held steady or even increased in several areas of Africa where park management, support from communities, and income from tourism have been strong, such as Botswana and northern Tanzania (including Tarangire National Park, where elephant numbers have rebounded from the poaching crisis of the 1980s by 7 percent per year).

The future of elephants in Africa depends first of all on bringing the immediate poaching crisis to an end through successful partnerships such as those described above. Elephants' long-term future depends as well on continuing to partner with local communities across Africa to minimize conflict between elephants and farmers, ensuring that wildlife benefits local people through ecotourism, and protecting elephant habitat -- including corridors and dispersal areas.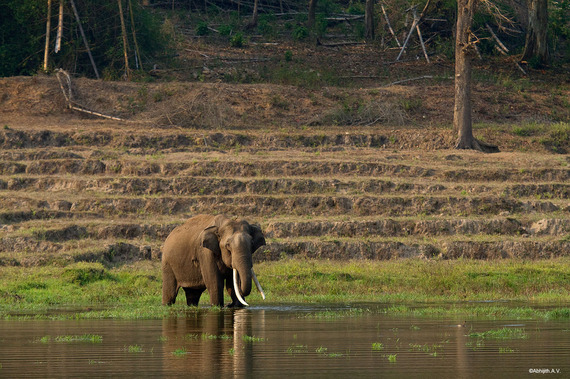 In India and elsewhere, WCS has worked with local partners to significantly reduce conflict between people and wildlife where elephant habitat has been converted into farmland. Photo © WCS Asia Program.
Elephant conservation is also succeeding in Asia. The WCS India program, led by Dr. Ullas Karanth, has conserved the largest wild Asian elephant population -- more than 5,000 animals in the Western Ghats of Karnataka and adjacent areas. That work includes strong enforcement, voluntary relocation of families away from elephant habitats, mitigation of development and infrastructure project impacts, and better resolution of human-elephant conflict (HEC).

Much of Asian elephants' habitat has been converted into farmland, leading elephants to feed on domestic crops and resulting in chronic HEC in many countries. WCS has worked with local partners to significantly reduce that conflict between people and wildlife, with low-tech community-based guarding methods in Sumatra repelling more than 90 percent of attempted elephant raids.

WCS's Simon Hedges, Martin Tyson, and Melvin Gumal spent much of last year working with the Government of Malaysia to help it prepare the National Elephant Conservation Action Plan (NECAP) for the Malaysian Peninsula, which is focused primarily on promoting human-elephant co-existence. The plan was launched officially by the Government of Malaysia last November and will guide elephant conservation policies for the next decade.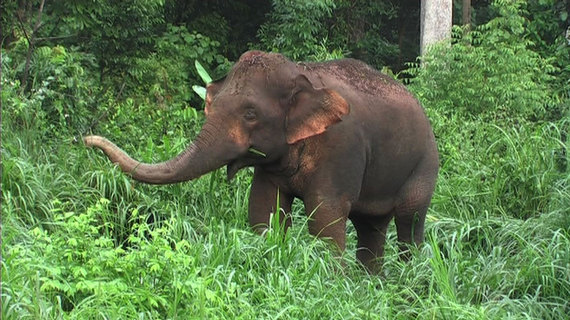 Cambodia's Seima Protection Forest now boasts one of the largest elephant populations in Indochina. Photo © WCS Asia Program.
In Myanmar, efforts to ensure compliance with provisions of the Convention on the International Trade in Endangered Species of Wild Fauna and Flora (CITES) have been promising. One project involving the Government of Myanmar, WCS, and Working Dogs for Conservation helped establish Elephant Protection Units at two sites, refresher training for protected area staff, and testing of "sniffer dogs."

Cambodia's Seima Protection Forest boasts one of the largest elephant populations in Indochina. With support and guidance from the government's Forestry Administration, USAID, WCS, and the local elephant conservation group ELIE, community patrols there are growing, with almost 200 local people from five different communities playing a role in confiscations and interventions. Over 30 illegal hunting camps have recently been identified and reported to local enforcement.

Whether in Africa or Asia, elephant conservation desperately needs our support. The extinction of elephants, which have survived millions of years on our planet, cannot be viewed as inevitable. What we increasingly know is that with the right interventions both to halt the poaching of elephants (and trafficking of ivory) and to enable local farmers and elephants to coexist, elephants can have a future. It is up to us to make it so.
REAL LIFE. REAL NEWS. REAL VOICES.
Help us tell more of the stories that matter from voices that too often remain unheard.