There's nothing more inspiring than an artist spearheading a creative project grassroots-style, digging deep into their soul (and their savings), to achieve a not-to-be-missed payoff. Such is the case with Babar Peerzada, and his labor of love, a stellar revival of The Elephant Man running each weekend through May 6 at Theatre 68 in Hollywood.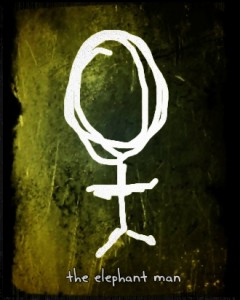 Born in Pakistan, schooled in London and the United States, Peerzada has called Los Angeles home for the past eleven years. One year ago, he dove into developing The Elephant Man:
I was getting very cerebral about acting, and saw Benedict Cumberbatch do Frankenstein onstage. He spent the first seven minutes of the play coming to life literally before the audience's eyes with his spinal column, his breathing, his nervous center. A week later, a scene partner brought The Elephant Man by, and I found the physicality of it to be a freeway to a whole new life. I wanted to find something that spoke to me, and this did. I worked on it with acting teachers, workshopped it in class, and things kept falling into place: the cast, the space, and in January, we got our director (Reid Scott). The run in total is six weeks, but I wish I could do this for another six months.
Actors from John Hurt to David Bowie to Mark Hamill have played the iconic title role of the famously deformed 1800s Englishman, Joseph (John) Merrick, but Peerzada chose not to study these performances. "I needed to find my own way in this."
Unlike David Lynch's 1980 film, Peerzada avoided using prosthetics, masks or special effects makeup to transform for the part, relying instead on pure physicality. One uniquely fascinating visual aspect is that Peerzada has a defined, bodybuilder musculature that almost reads like classical sculpture under the show's dramatic lights. This striking contrast with portraying one of history's most severely deformed individuals creates a fresh layer of subtext; seeing through the plagued physical surface to the perfectly defined man, and shining soul, within.
On embodying this role, Peerzada reflects:
There's a beauty that comes out of the ego-less anguish and acceptance of things. Our Director, Reid Scott, had this wonderful analogy that this performance should be like an old record -- if you push too hard and play it too loud, it distorts and wobbles. It's most beautiful when it's gentle, and subtle.
Every cast member shines in their own harrowing Dickensian light. Jamie Harris' chilling portrayal of Ross, the cruel manager of the freak show, is the show's true deteriorating monster. Another highlight is the dramatic stage debut of Jeny Batten as Mrs. Kendal, the Englishwoman who bares her heart (and body) to Merrick. Peerzada comments, "I had been in an acting class with her, and became a massive fan. I'm thrilled she agreed to do this."
Jeny Batten as Mrs. Kendal: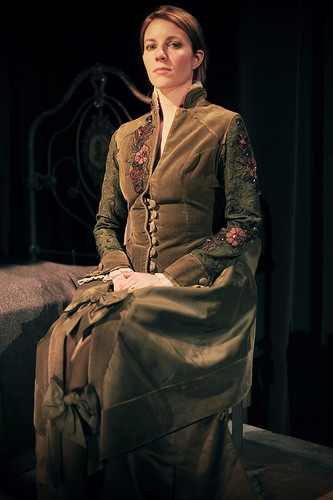 Though Merrick's life was short (passing away at 28 trying to lay down on a bed like a 'normal' person), he remained dignified to the end. He even left behind a body of work in the form of poetry and visual art, and a famous model of Saint Phillips' Church that he created with his one functional hand. In Act Two of The Elephant Man, Merrick utters the haunting line "Yet I am like others." "The key to Merrick was he was a being with boundless gratitude. It's almost like he had a secret to life, and it breeds true joy in everyone around him."
Located on Sunset, just east of Western, Theatre 68 is obscurely tucked into the bottom floor of a building most would never notice, but the performance space is one of Hollywood's best kept secrets. A gem of a small theatre housing a gem of a show. With The Elephant Man, Babar Peerzada's efforts as both executive producer and actor have resulted in one of the most rewarding theatre experiences currently onstage in Los Angeles.
Babar Peerzada: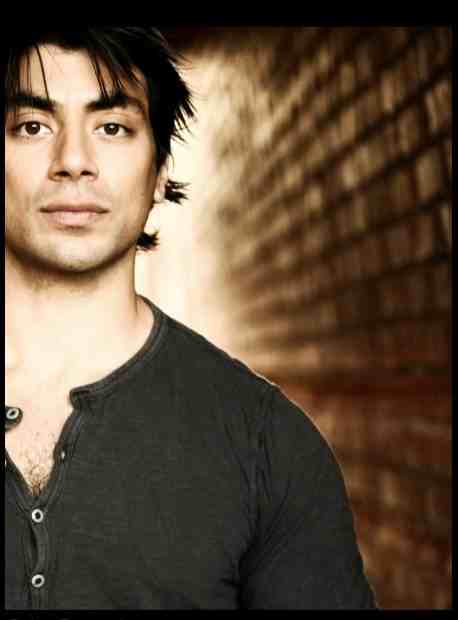 REAL LIFE. REAL NEWS. REAL VOICES.
Help us tell more of the stories that matter from voices that too often remain unheard.