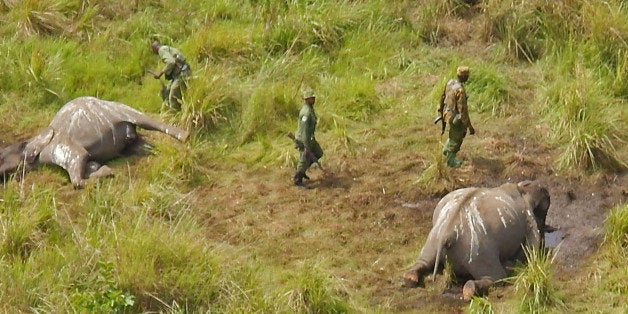 Dozens of elephants are being slaughtered at a national park in the Democratic Republic of Congo as armed militants aggressively move into the poaching business, using money from illegal ivory to buy food, weapons and ammunition.
"We have a group of north Sudanese coming inside the park, spreading in small groups and during 15 days they killed 30 elephants," African Parks conservation director Jean Marc Froment, whose group co-manages the park, told the news agency. "These are very experienced elephant hunters."
There are just 150 rangers patrolling Garamba's more than 5,000 square miles, AFP reports. As a result, the park's estimated 1,700 elephants have become an easy target for poachers and armed militants, some of whom are entering from neighboring countries.
From April 2014 through January of this year, 131 elephants were found dead in the park, according to the Enough Project. The group says Ugandan warlord Joseph Kony's Lord's Resistance Army, renegade elements of the Congolese national army and armed poachers from South Sudan and Sudan have all been killing elephants in the park.
In Africa, the tusks aren't always traded for money. Warlords will sometimes trade them for ammo; a single tusk can fetch 18,000 bullets, Sasha Lezhnev, Enough Project's associate director of policy, told the Daily Mail.
Last year, representatives from 41 nations signed a declaration in London, vowing to help protect endangered animals such as elephants. However, the IFAW said 15 of those countries haven't provided any evidence to show they were following through on that commitment.
"It is appalling that countries like Chad, Cameroon and Democratic Republic of Congo, with elephant populations under extreme threat from poaching for their ivory, can't show any headway whatsoever in slowing the slaughter," Jason Bell, director of the IFAW Elephant Program, said in a news release.
Before You Go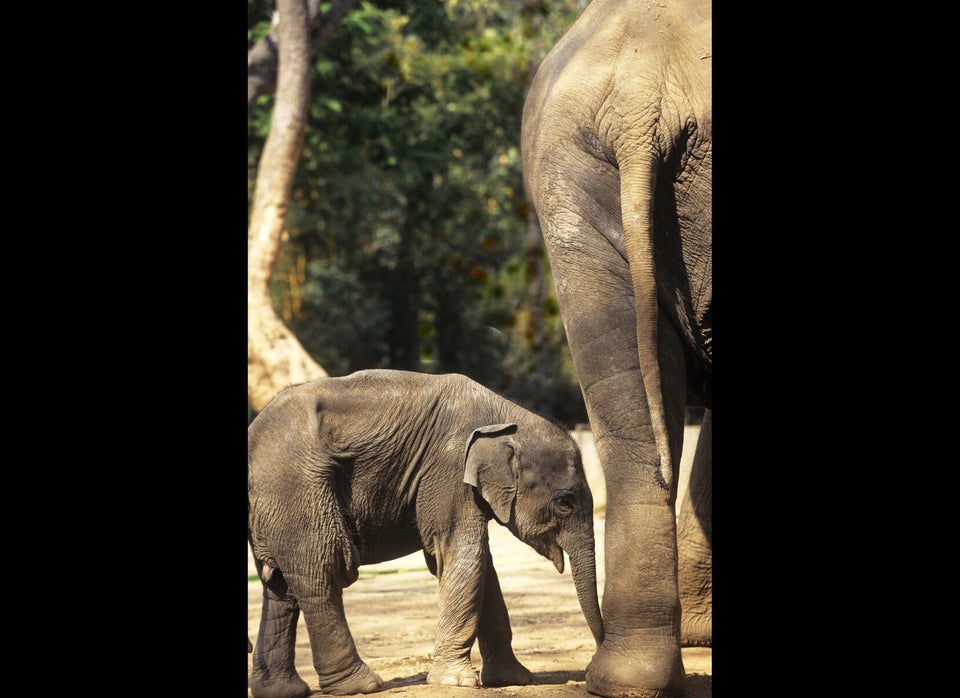 Top 10 Endangered Species That Need Our Help
Popular in the Community