A 50-year-old elephant in Thailand who lost her left front leg a few years ago is now kicking it up with a new prosthetic.
The elephant, named Motala, lost the appendage in 1999 after she accidentally stepped on a land mine left over from the ongoing conflicts along the Thai-Myanmar border, according to CNET.com. At the time, she had been a working elephant who moved trees for a living, and was simply foraging for food in the forest when the accident occurred.
Her owners tried to save the leg, but eventually it had to be amputated. And it wasn't until 2006 that she was able to get her first artificial leg, a temporary one that she learned to walk on, before getting a more permanent prosthesis in 2009.
Since the prosthetic has to be changed according to the weight of the elephant, Motala has been given other legs accordingly. She most recently received her third one.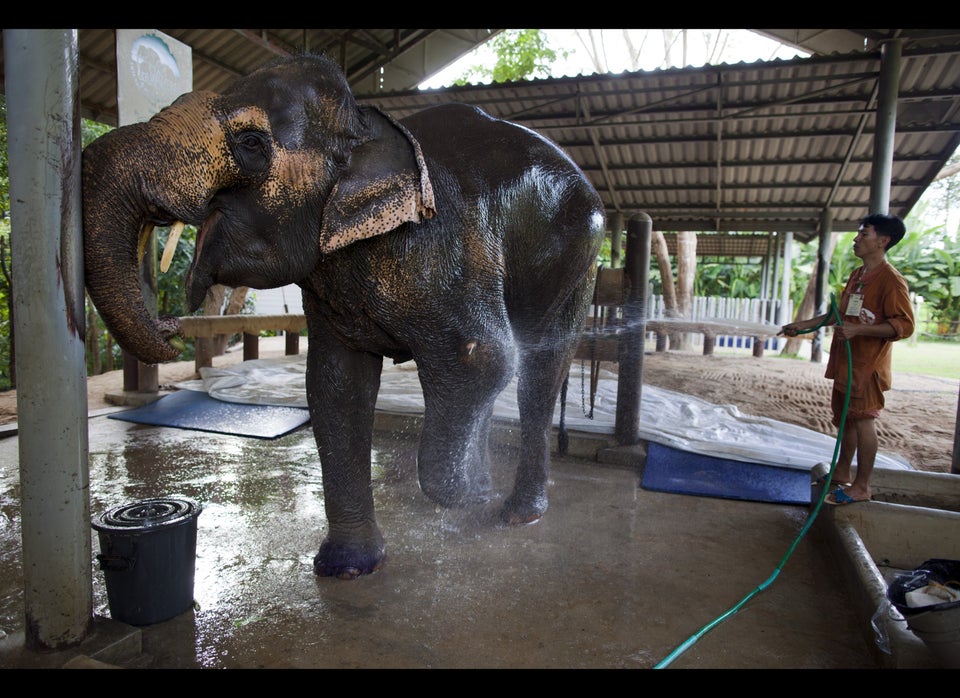 Thai Elephant Hospital Helps Elephant with Prosthetic Leg
Motala was unable to be reached for an interview, but actor Kurt Yaeger -- who, like Motala, lost his left leg -- certainly feels a kinship toward her struggles.
"I remember my first time," he said. "It was a blow to my over-confidence. I thought I'd put it on and start running, but after that first step, I was in a ton of pain. I compare it to having your arms cut off halfway and then doing pushups all day."
From a pop culture perspective, Motala's new leg comes at an interesting time, thanks to the recent success of Oscar Pistorius, who had a double leg amputation and qualified for the semi-finals in the 400-meter run at the track and field world championships in Seoul, Korea.
In addition, there is lots of buzz for "Dolphin Tale," which details the true life story of how Winter, a dolphin at the Clearwater Marine Aquarium in Clearwater Beach, Fla., managed to survive an accident that caused her to lose her tail. World champion Muay Thai boxer Baxter Humby is also defending his title as a superwelterweight on Sept. 2 -- despite having no right hand, which was amputated just below his elbow at birth.
Yaeger said he finds the timing of all this interesting and hopes that it sets the groundwork for the future.
"It seems like a synergistic combination of things," he said. "And that's a good thing. Any exposure of people -- or animals -- with disabilities is extremely good for kids who don't feel normal and think they have to figure it out on their own."
Related
Popular in the Community