Previously, the wildest pedicure we'd ever heard of was the male pedicure -- which, to be fair, ain't that crazy.
But now we've seen it all: elephant pedicures.
The lucky ellies got their toes painted in Nepal as part of a a three-day, elephant-themed festival. The event, which includes elephant races, elephant soccer and an elephant beauty pageant (!!), is intended to attract positive attention to Nepal, encourage tourism and raise awareness of conservation efforts.
But what they really raised awareness of (for us, at least) was how awesome it would be to do manis and pedis on elephant-sized toes. You know how many cool nail designs you could fit on those things?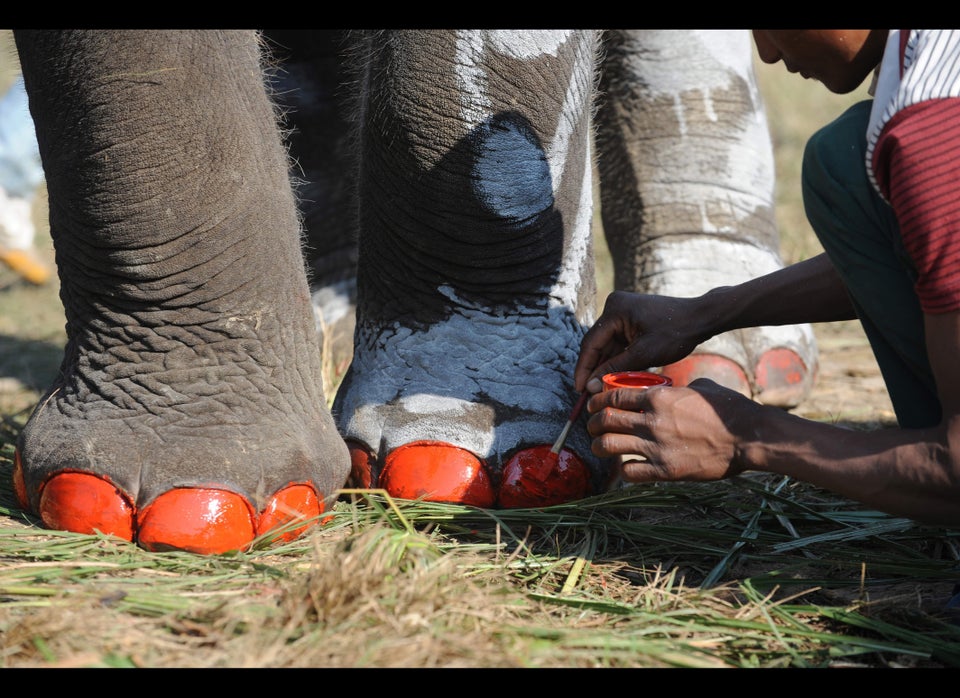 elephant pedicures
Related