An elephant washed out to sea on Tuesday has been rescued by the Sri Lankan Navy.
Lieutenant Commander Chaminda Walakuluge told the AFP that the navy embarked on the rescue mission when people spotted the animal struggling to stay afloat several miles from the island's northeast coast.
Navy personnel told The Guardian that elephant was caught in a current off the coast near the town of Kokkilai and dragged into the ocean where it was spotted during a routine patrol.
Video and photos show that the mammal was almost completely submerged in water.
"It is a miraculous escape for the elephant," Walakuluge told AFP of the 12-hour rescue expedition.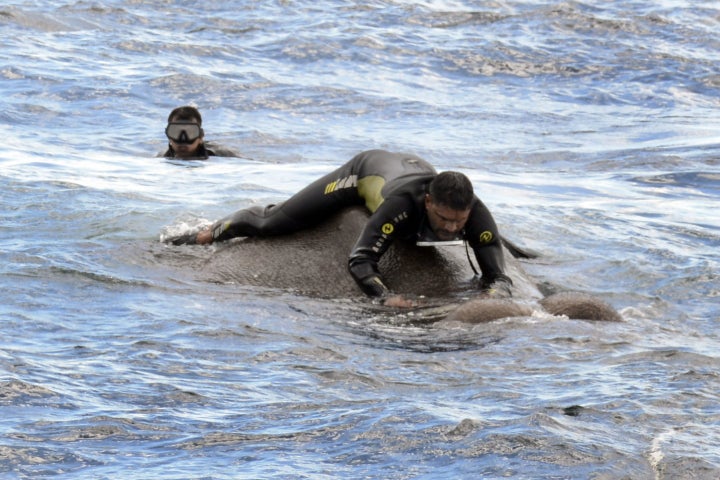 The rescue team approached the distressed elephant, tied ropes to it and then gently guided it to shallow waters. They then handed the elephant over to wildlife officials, according to the Independent.
Avinash Krishnan, a research officer with the conservation group A Rocha, told The Guardian that finding an elephant in the ocean is not as odd as it seems.
"They're very good swimmers," he said. "Swimming about [nine miles] from the shore is not unusual for an elephant."
That said, in this case people still likely needed to intervene.
"They can't keep swimming for long because they burn a lot of energy," he said.
Popular in the Community