Remember when that awesome man knit a whole bunch of tiny sweaters for penguins recovering after an oil spill? This is sort of like that, but a lot … bigger.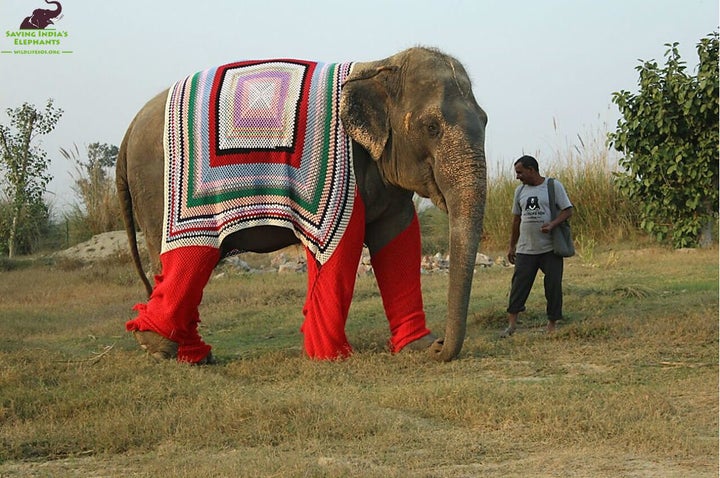 Making one of the gigantic sweaters takes four weeks, so only three elephants have them so far, Wildlife SOS co-founder Kartick Satyanarayan told The Dodo. In the meantime, the rest are making do with gigantic blankets.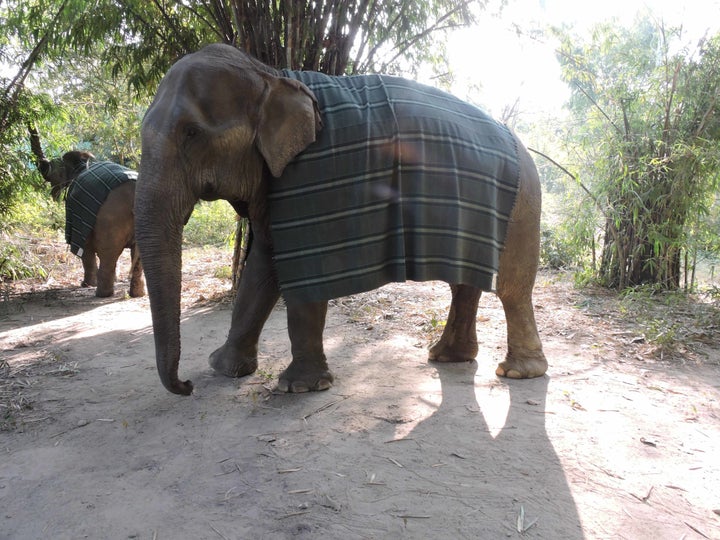 The center cares for 20 elephants, rescued from wildlife traffickers, abusive circuses and other harmful circumstances. In some cases, elephants who have suffered cruelty are more vulnerable to the cold, Satyanarayan said in a statement.
"It is important to keep our elephants protected from the bitter cold during this extreme winter, as they are weak and vulnerable having suffered so much abuse making them susceptible to ailments such as pneumonia," he said.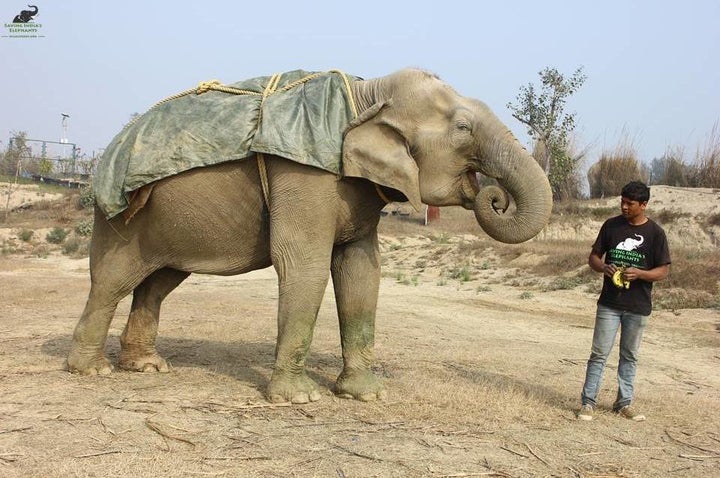 Satyanarayan added that many of the elephants also suffer from arthritis, which can be aggravated by the cold.
The weather at the center is "comparatively sunny during the daytime," but the temperatures drop significantly at night, spokeswoman Arinita Sandilya told The Huffington Post in an email. That, in addition to the physical labor involved with caring for elephants, is why the people in the photos are wearing T-shirts.
Related
Before You Go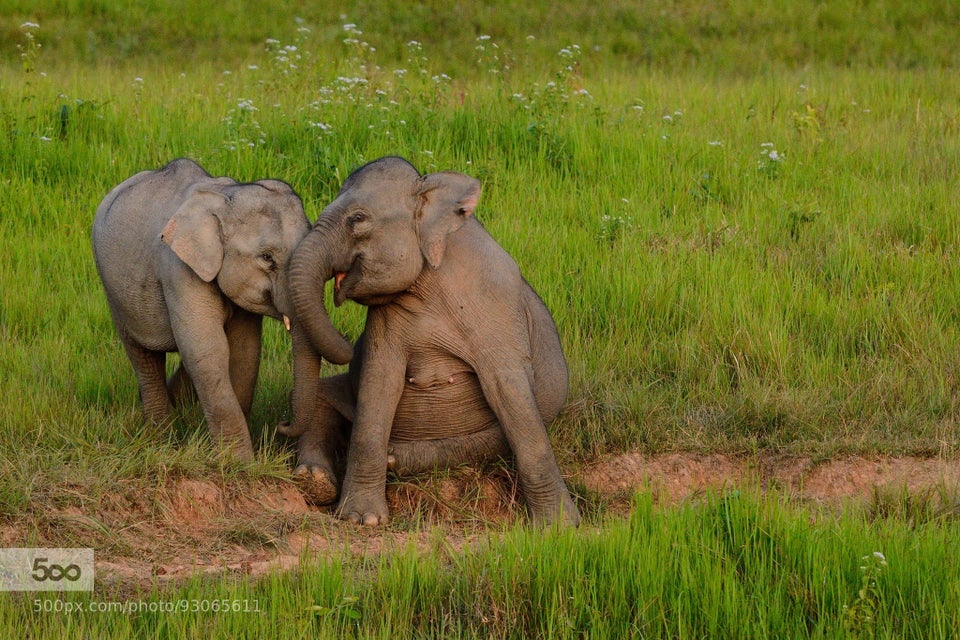 Elegant Elephants
Popular in the Community