The life of a lingerie model is quite a foreign one to us. But participating in brutal castings, undergoing intense preparation and posing in ultra-sexy skivvies have all become routine for Elettra Wiedemann.
The model (and daughter of Isabelli Rossellini) is the new face of Agent Provocateur, and she shows off the brand's signature seductive lingerie in the latest commercial alongside actress Melissa George. So how does one step into such a daunting role? First, you have to mentally prepare.
"I don't normally think of myself as sexy, but when I put the AP lingerie on I felt very sexy -- in control, seductive and powerful," Wiedemann told Harper's Bazaar UK. "It's kind of like a superhero suit, albeit quite a skimpy one!"
Surely, the famous foodie -- Wiedemann hosts an online cooking series for Vogue called "Elettra's Goodness" -- had to change her lifestyle a little as well. She explains:
"To prepare I did extra strength work, so weights, and quite a few planks for my core. My diet stayed pretty much the same, except I cut out sugar for the week of the shoot."
That doesn't sound too bad, especially when you consider the egg powder diet some of her lingerie modeling peers take on before a gig. Thankfully, gals like Wiedemann and Victoria's Secret model Lindsay Ellingson, who actually adds fat to her diet to be "sexier and curvier" for the retailer's annual fashion show, are setting a good precedent for those who want to get in shape in a healthy way.
As for us, we don't plan on participating in a lingerie shoot -- or cutting out sugar -- any time soon. See Wiedemann's Agent Provocateur ad below.
The world of lingerie sure has changed...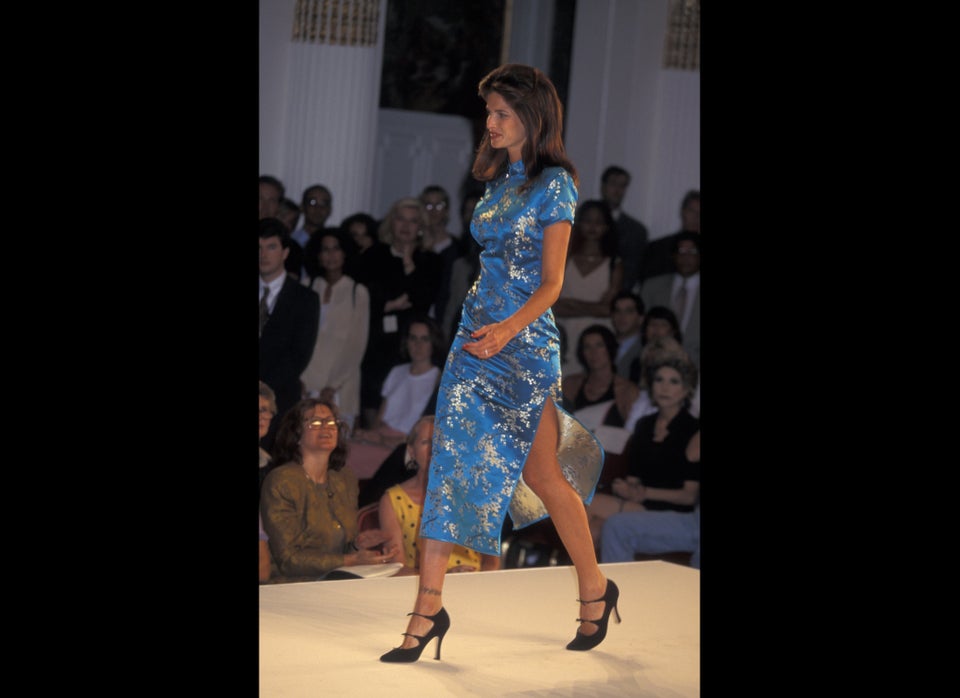 Victoria's Secret Fashion Show: Then & Now