A unique, tree-like structure called Elevate addresses some of the problems facing tiny houses, such as security and parking, while also offering solutions for sustainable living and small businesses.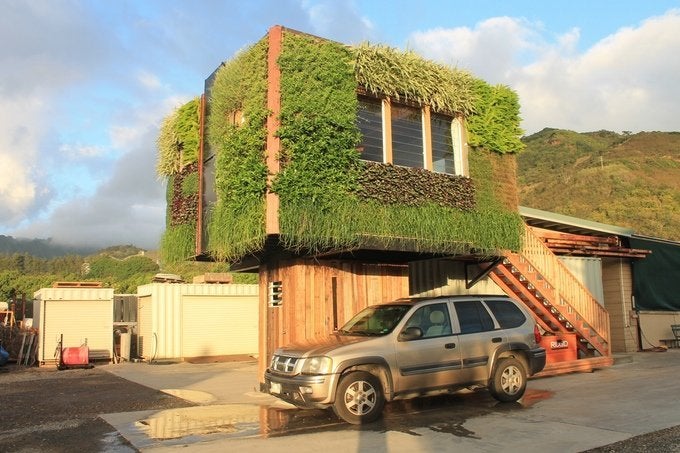 Designed to blend in with nature's surroundings, Elevate was "created with the vision of bringing a practical space that addresses global and environmental concerns," said Nathan Toothman, co-founder and CEO of Elevate, in a promotional video.
The structure features a rain water collection system, solar panels, "living" walls that help mitigate CO2 and serve as a natural cooling system, and a hollow "trunk" that allows for parking below and increased security for the main unit.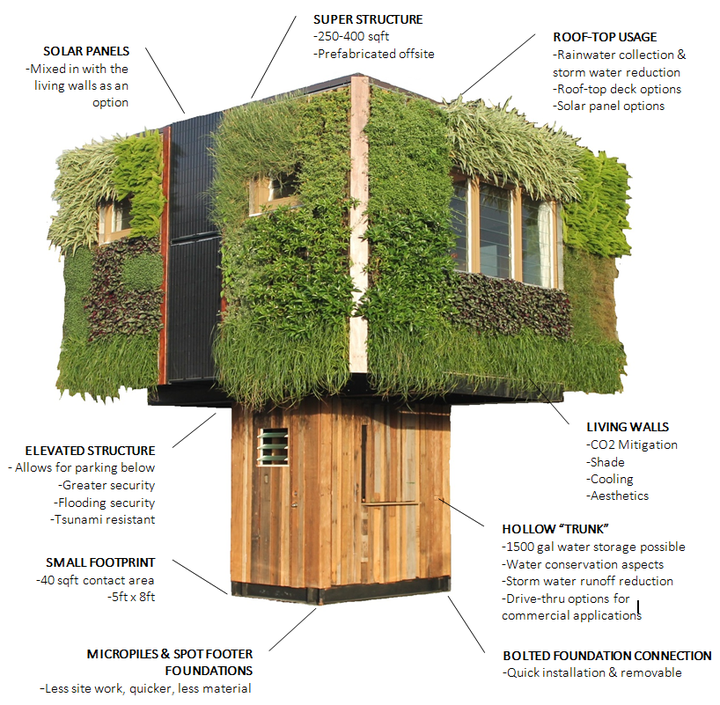 In addition to providing a solution for affordable housing issues, which Hawaii is well known for, the Toothmans say Elevate structures could transform open parking lots by providing drive-through windows, offices, or homes without taking away parking spaces.
In order to showcase the commercial application of the structure, the Toothmans have launched a Kickstarter campaign to lease space in a public parking lot.
Check out their pitch video below: