When Steven Furtick started Elevation Church in early 2006, he had just 14 members. Fast-forward 7 years, the average attendance is reported as 11,719 people, as the success of Elevation Church has exceeded all expectations. The popularity of the church, along with the associated merchandising and book deals, has allowed Furtick to build the mansion of his dreams in Weddington, North Carolina.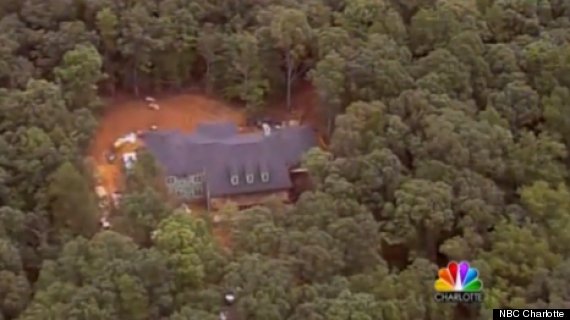 The church has been successful with its finances as well as its attendance, and NBC Charlotte reports that Furtick is spending a lot of that money on a 16,000 square foot house with 7.5 bathrooms that is worth almost $1.4 million, based on building permits and contract value. Throw in the land it sits on, at $325,000, and the total cost is over $1.7 million, which is almost as much as the total the church gave to local outreach in 2012, which they reported as $1,852,789.
"I've been feeling sorry for myself because they tell me there's this news reporter trying to do this story where he wants to make our church look bad," Furtick said in his sermon. "Now me and [my wife] Holly, this year, we're building a house. We've been looking for a piece of land to build a house for our family for a long time."

...

"It started to mess with me a little bit because I thought this ain't right. I didn't even build that house with money from the church. I built it with money from my books and I gave money to the church from the books and you start getting real defensive and being like this ain't right. This ain't right," Furtick said.
However, others dispute that, including Chris Rosebrough, who runs a protest podcast against "preacher profiteers" called Pirate Christian Radio. He commented, "There's no distinction between Elevation Church and Steven's books. The two get mashed together in a way that creates a real conflict because the job of the pastor is not to preach his book." The books and the church are intertwined when it comes to branding and financing, as Elevation paid for full page ads promoting the book, as well as for air time for sermons featuring the book, according to NBC Charlotte.
Corbett explained that Furtick's name was not on the deed because "That's for security and privacy of the family," though Ole Anthony of the Trinity Foundation commented that "The pastor should be the servant of his people. He should be the one that is most transparent. It saddens me to see what the church is becoming."
Elevation Church is now a mega-church which draws in worshippers at an astonishing rate, boasting up to 14,000 congregants on some weekends. They reported their average weekly attendance for 2012 at 11,719 people, collectively contributing an average weekly operating offering of $391,299.
Though Elevation Church says that it under goes a yearly voluntary audit by an outside accounting firm, C. Dewitt Foard and Col, P.A., in the interest of ensuring a "high level of financial accountability," NBC Charlotte reports that volunteers and employees are asked to sign a confidentiality agreement, which threatens to sue if anyone discloses church finances.
CORRECTION: A previous version of this article misstated the name of the trust on the deed of the home. It has been corrected.
REAL LIFE. REAL NEWS. REAL VOICES.
Help us tell more of the stories that matter from voices that too often remain unheard.
BEFORE YOU GO
PHOTO GALLERY
Jesus Sayings About The Poor