As The New York Times explains, the five elevators that service the observatory will feature an immersive time-lapse animation which "recreates the development of New York City's skyline, from the 1500s to today." Per the Times:
From the moment the doors close until they reopen 47 seconds later on the 102nd floor, a seemingly three-dimensional time-lapse panorama will unfold on three walls of the elevator cabs, as if one were witnessing 515 years of history unfolding at the tip of Manhattan Island.
Near the end of the journey to the top of the building, visitors will even catch a startling glimpse of the original World Trade Center, before it disappears again from view.
(Experience the time-lapse for yourself in the video above.)
One World Trade Center's observation deck will open to the public on May 29. The admission fee is $32 for adults, $30 for seniors and $26 for children.
Before You Go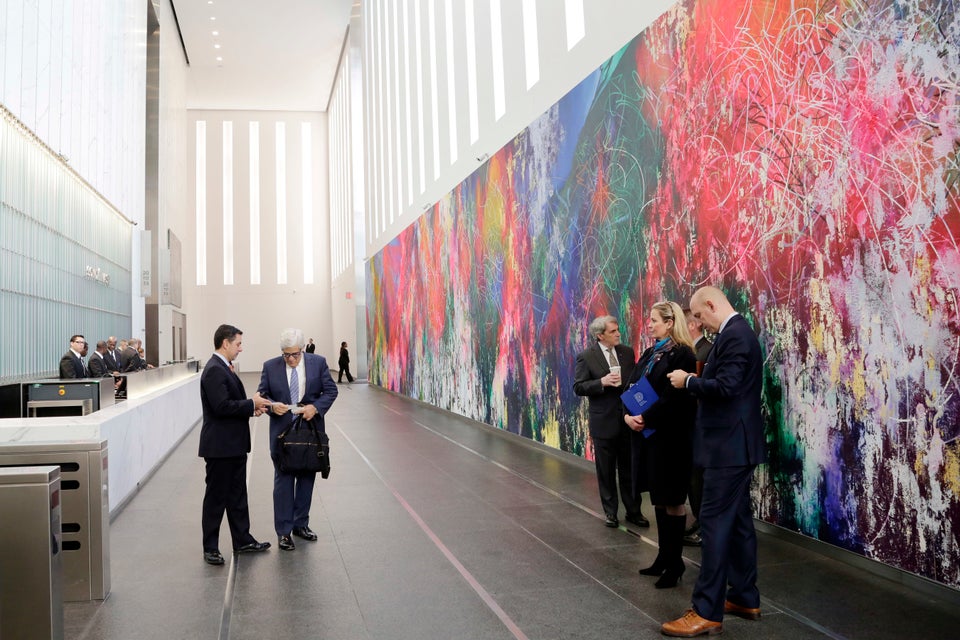 One World Trade Center
Popular in the Community