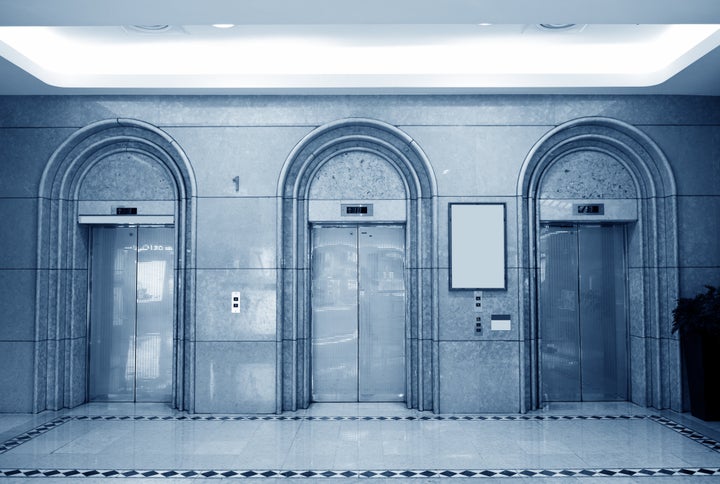 How do you go about making the most critical message of your job search -- your branding statement -- a powerful one? How can you engage your listeners and leave them wanting more? How can you sell yourself without sounding boastful and self-serving?
This brief introduction goes by a variety of names: 30-second commercial, elevator speech, positioning statement, etc. But, regardless of what you call it, a concise, compelling verbal message that highlights your strengths as an applicant is vital to your success.
Yet, despite its importance, many job-seekers find it next to impossible to present themselves as skilled, accomplished candidates without feeling like they're braggarts -- or even worse, awkward robots mouthing an over-rehearsed message. Nevertheless, as difficult as it may seem, you can create a branding statement that is forceful and convincing, yet deliver it in a personable manner that sounds both natural and friendly.
Here are 4 steps that will help you do just that:
1. Be clear on what the market is buying. Your branding statement has to present your experience level, key skills, and a couple of notable accomplishments in a brief amount time. Your goal, moreover, is to make a positive and memorable impression that peaks the interest of your audience and makes them want to find out more about what you have to offer. Therefore, you'll want to use strong, concrete terms that will sell you to prospective employers.
Study the job postings for your line of work and identify which skills are in the greatest demand. Then, incorporating those that are true for you, design a statement using key skills, position requirements, and industry buzzwords that will present you as an accomplished, knowledgeable insider. Midlife job-seekers have the added advantage of highly-developed skills, market savvy, and extensive experience. So use your branding statement to sell these valuable benefits that you, as a mature applicant, will bring to the job.
Ann, a human resources generalist, found that postings for HR positions frequently required cost-cutting expertise, as well as demonstrated conflict resolution and negotiating skills. As a result of her research, Ann incorporated an example of a time she used her interpersonal skills to resolve a potential harassment suit that saved her company thousands in legal fees. Ann also recognized the growing trend for hiring in emerging countries and, depending upon her audience, provided examples of her offshore experience as well as the fact that she'd conducted classes in cultural-sensitivity training.
2. Create bullet points in your head. Know your core message so well that you've distilled it down to the three or four key points you'll want to get across. By thinking in terms of bullet points rather than memorizing your statement, you'll sound more natural and you'll be able to customize your message to the interests of your audience.
A branding statement that would be great for a professional association meeting would fall flat at a church social. However you'll want to maximize every networking opportunity you encounter -- so know your key points, use descriptive words that will grab your listener's interest, and make certain your message comes across at the appropriate level.
3. Use speech softeners. It's hard for many of us to verbally express our skills and strengths with confidence and emphasis -- we've grown up being told that tooting our own horn is unattractive and will come across as bragging. Yet we all know modesty doesn't work in a job search! Therefore, if you have difficulties speaking to your strengths, you'll want to consider using "speech softeners."
Speech softeners are verbal expressions that allow you to communicate your skills and accomplishments in ways that are powerful but don't sound boastful. Phrases such as "I've always been told that..." "My boss frequently complemented me on..." or "I like to think that..." can create openers where you'll be able to articulate your strengths and accomplishments with greater ease and confidence.
4. Ask for what you want. Networking situations provide the perfect opportunity to ask for information and contacts. And you can do this in a way that will get you your desired outcome without sounding too pushy or demanding.
Once you've covered the key points of your branding statement, simply end it by saying, "and I'm looking for a position at..." Then list a few of your target companies and ask for either information on these organizations or the names of contacts who might be willing to meet with you. Done correctly, this can be a powerful technique to move your search forward and get you on the inside track to places where you'd like to work.
Consider your branding statement a work in progress and practice verbally declaring your strengths whenever you can. By using these surefire steps and honing your presentation, you'll find the process becomes easier over time. You may even discover that you enjoy delivering a list of your skills and accomplishments. And stating your abilities with confidence, sincerity and enthusiasm is a surefire step to moving you towards your goal--a job you will love!
Mary Eileen Williams is a Nationally Board Certified Career Counselor with a Master's Degree in Career Development and twenty years' experience assisting midlife jobseekers to achieve satisfying careers. Her book, Land the Job You Love: 10 Surefire Strategies for Jobseekers Over 50, is a step-by-step guide that shows you how you can turn your age into an advantage and brand yourself for success. Recently updated, it's packed with even more information aimed at providing mature applicants with the tools to gain the edge over the competition and successfully navigate the modern job market. Visit her website at Feisty Side of Fifty.com and celebrate your sassy side!
Calling all HuffPost superfans!
Sign up for membership to become a founding member and help shape HuffPost's next chapter