I don't know about you, but when I'm watching a movie for the first time, I love being surprised. I also love being transfixed. I have to say, though: if you've ever had any up-close-and-personal experience with the subject matter of this 22-minute film, Eleven, you may not imagine that transfix would be your reaction. But the story line is so well-conceived and so well-executed, and Danny Christopher Page's portrayal of 'James' is so spot-on, I'd say chances are pretty good you wouldn't want to tear your eyes away from the screen. I certainly did not.
And neither did the standing-room-only audience at the Golden Door International Film Festival this past September. In fact, so many people were wowed by Page's performance, he won Best Actor in a Short.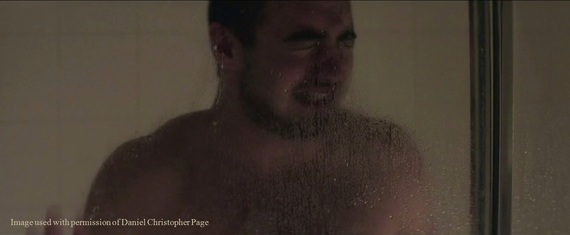 Page's talents do not begin and end at the business-end of the camera, either. He created the story, and he co-directed and co-produced it. Which is even more impressive when you consider that, at the same festival, Page and his co-director, Jason Eftimoski, were nominated for the Best Director of a Short award and Eleven was nominated for Best Concept in a Short.
I'm here to tell you (and anyone who has ever undertaken any sort of creative endeavor -- a movie, a novel, a poem, a painting -- will attest to this): it takes an enormous amount of strength and courage to tackle a topic which is so intimate and devastating, particularly when you know from the get-go that the end product of your labors, that this thing you've put your heart and soul into, is going to be out there in the public eye, for all the world to see... and judge. I had the opportunity to speak with Page about this experience, and this is what he shared with me:
When I first wrote Eleven, it came from my heart. It just felt really authentically real, and raw. Then I started thinking of how many people this could touch, people who suffered from sexual -- or any kind of -- abuse growing up, and how it can affect them their whole life... often in silence. That's when I realized that, no matter what, I had to make Eleven a reality.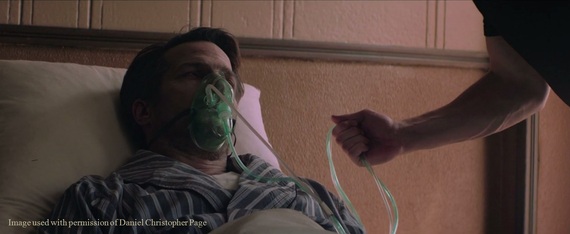 Lofty dream, but anyone who's ever made a film, or anyone who's ever tried, knows just how far apart the dream and the reality can be. Fortunately, because of the subject matter and the brutal, yet somehow sensitive honesty with which it was presented, not to mention the striking cinematography and a powerfully strong script, Page and Eftimoski (not just co-workers, but also best friends), had no shortage of champions. Chris Innis, Academy Award-winning editor of The Hurt Locker, helped them find their editor, Paul Hart (assistant editor for Spider-Man). Emmy nominee Richard Blair-Oliphant (When We Left Earth: The NASA Missions) composed Eleven's original soundtrack. The fantastic team of Kevin Mockrin and Karina Walters, known for casting Mission: Impossible-Ghost Protocol and Déjà Vu, helped Page and Eftimoski hire Noah Urrea (Tyler Perry's A Madea Christmas and The Identical, alongside Ray Liotta), as well as Lindsey McKeon (One Tree Hill and Supernatural). And, as if that were not enough, Executive Producer Guy J. Louthan (The Call and Seed of Chucky), mentored and executive produced "Eleven"... and is reportedly showing interest in making the short into a feature-length film at some time in the future. Not bad for a first time out!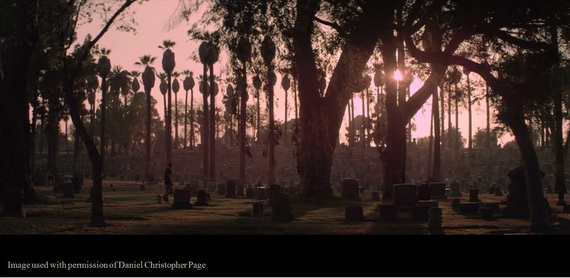 I am sure by now you've noticed that I have not told you what actually goes on up there on the silver screen, and that's deliberate. I don't want to inadvertently do or say anything that might detract from the experience of seeing it for the first time. What I can tell you is that this film illustrates, unflinchingly and unapologetically, through the lead character's relationships with his lady, his mother, his step-father and his 11-year-old self, the expected and unexpected long and short term effects of abuse, not only for the victim, but for those around him.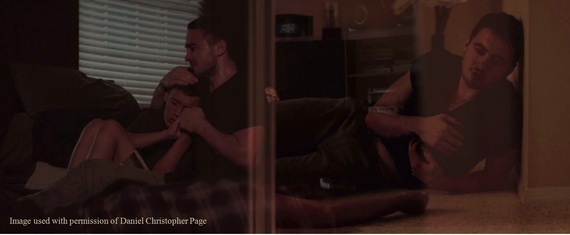 Keep an eye on this film as it progresses (http://tinyurl.com/lz99a4v); I have a strong feeling that eventually, this little gem will make it to your neck of the woods.
REAL LIFE. REAL NEWS. REAL VOICES.
Help us tell more of the stories that matter from voices that too often remain unheard.