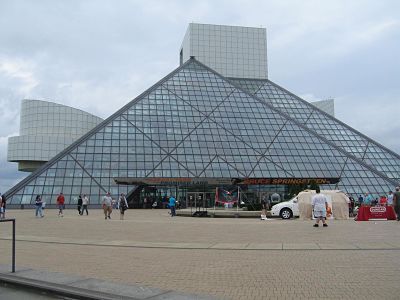 "You ask the average person what a bass is, or what a bass sounds like, and most of the time, they don't know. But remove the bass from any piece of music and suddenly it becomes the largest missing piece in the world! Whoa, fifty percent of the music just went away with one instrument! It is an instrument that is much more conspicuous by its absence than by its presence..." As told to this writer by Michael J. Visceglia, bassist, author, educator, recording artist
The 2017 Rock and Roll Hall of Fame nominees were revealed a few weeks ago and I congratulate all the artists: Bad Brains, Chaka Khan, Chic, Depeche Mode, Electric Light Orchestra, J. Geils Band, Jane's Addiction, Janet Jackson, Joan Baez, Joe Tex, Journey, Kraftwerk, MC 5, Pearl Jam, Steppenwolf, The Cars, The Zombies, Tupac Shakur, and Yes.
Some of the choices are obvious to me, some less so. A few leave me bewildered, but that's rock and roll...the mistakes make the music real. And I see that a few of the nominees didn't have bass players per se - namely Depeche Mode and Kraftwerk. They're not getting my vote, yet I still embrace and respect them.
Last year, I scripted an op-ed regarding bass players who deserve Rock and Roll Hall of Fame recognition which, in turn, garnered me widespread recognition. My feature appeared in Huffington Post as Eleven Bass Players Who Belong in the Rock and Roll Hall of Fame - October 2015 - which is archived on my website www.KnowYourBassPlayer.Com ( http://bit.ly/2fqzJrs ) for your reading pleasure.
Bass players are a rare breed. There's only one of us in the studio or on stage. We're not quite like the other musicians on the bandstand or recording booth who garner most of the glory. As Michael noted, you don't know how much you need us until we're gone! We yield far more power than attention. Which is cool with us, that is, until we are stirred by some injustice; harmonically, rhythmically, financially, or metaphysically. We are (usually) musicians of principle, empathy, support, compassion, and loyalty. Bass players are like the US Marine Corps; Semper fidelis.
At any rate, those eleven bass players whom I cited in my Huffington Post feature -which was shared, retweeted, plagiarized, vilified, praised, razed etc. were not members of bands that I feel, along with millions of other "serious" rock and roll fans, justify acknowledgement.
Rather, I referenced the following: three prominent bass players who were excluded from the Hall even though the bands they played in and recorded with were enshrined in The Rock and Roll Hall of Fame; John Dalton and Jim Rodford of The Kinks, and Doug Yule of the Velvet Underground.
I cited two bassists who played on Rock and Roll Hall of Fame members' seminal recordings and ensembles and had a major impact on the careers of their bandleaders; Dee Murray from the classic "Elton John Band," and Carl Radle from Eric Clapton's 1970s groups and Derek & The Dominos.
And I made the strong case for six bassists who distinguished themselves with a myriad of Rock and Roll Hall of Fame artists as sidemen on landmark recordings, tours, and concert performances; Klaus Voorman, Kenny Aaronson, Harvey Brooks, Will Lee, Lee Sklar, and Herbie Flowers.
You likely have no idea, unless you are a bass player, how revered these individuals are. In fact, I've met a few of these players, and they have no idea how revered they are!
As I opined in 2015, since The Rock and Roll Hall of Fame Foundation began in 1983, there has been much consternation over who belongs and who does not. It's no different than the bickering that goes on regarding sports Hall(s) of Fame.
Time continues to prove that controversy, dispute, and rock 'n' roll remain siblings. Nevertheless, I will continue to champion the cause for my woefully neglected bass comrades, some of whom no longer pluck, mute, slap, pop, glissando, nor groove in-the-pocket above ground for your artistic enrichment.
A few Hall credible bassists whom I have spoken with since my 2015 op-ed was published have expressed their extreme dissatisfaction with The Rock and Roll Hall of Fame. I understand their ongoing frustration. The Rock and Roll Hall of Fame is a private club. And like most private clubs, and a few public ones: it's given to politics, favoritism, and bias.
If musicians, producers, engineers, and arrangers ran the joint - with a bass player in charge, The Rock and Roll Hall of Fame would be far more inclusive and democratic, I assure you.
However, we must work with what we have. Afford me an analogy: as a life-long New York Mets fan, I was insufferably lambasted for my reverence of Shea Stadium which at one time was a state-of-the-art sports edifice which soon descended into near ruins due to "fiscal" neglect. Demolished in 2009, this beloved orange and blue monstrosity situated on Flushing Meadows- Corona Park, Queens, New York was a dump. But, it was our dump!
Such is The Rock and Roll Hall of Fame. It may be a dump, but it's our dump. Bass players included.
My second roll call of bass players who belong in The Rock and Roll Hall of Fame, in the tradition of Spinal Tap, once again goes to eleven!
And once again, this list does not include bass players from established name bands that I think should be enshrined in The Rock and Roll Hall of Fame. These are players who either distinguished themselves with Rock and Roll Hall of Fame artists, or players who were not included even though the bands they played in and recorded with are in The Rock and Roll Hall of Fame.
All these bassists made profound contributions to our cherished art form that is rock and roll. And akin to all truly dedicated bass players, they served their audiences as well as their artists.
Carol Kaye, Tim Drummond, Chuck Rainey, Kenny Passarelli, Doug Stegmeyer; John York and Skip Battin of the Byrds; and Lamar Williams, David Goldflies, Allen Woody, and Oteil Burbridge of the Allman Brothers Band.
Carol Kaye: She has been praised by Quincy Jones "The Fender bass player Carol Kaye...could do anything and leave the men in the dust!" Brian Wilson heaped hosannas aplenty on the Wrecking Crew anchor "Carol, you're the greatest bass player in the world..."
By her own estimation, Kaye has appeared on over 10,000 recordings. I can't imagine how many times she's been sampled. Neither can her lawyer or accountant. Carol cut classic sides with the Beach Boys (Pet Sounds), Ray Charles, The Righteous Bros., Nancy Sinatra ("These Boots are Made for Walkin'), Sam Cooke, Glen Campbell, Lou Rawls, Ritchie Valens ("La Bamba"), Jan & Dean, Paul Revere & Raiders, The Monkees, Sonny & Cher, Quincy Jones, Joe Cocker ("Feelin' Alright"), Ike &Tina Turner, Bobby Darin, Frank Zappa, and Wayne Newton, to cite a very, very select few as her list of credits is exhaustive. She is an undeniable icon among rock and pop studio musicians and her basslines are legend.
Carol Kaye's absence from The Rock and Roll Hall of Fame is inexcusable. And perhaps it's sexist. I reference recent Hall of Fame inductee Steve Miller's comment on the lack of women in the Hall. (And where the hell in the Hall are The Steve Miller Band's bass players Lonnie Turner and the dude who laid down Steve's signature groove on "The Joker" - Gerald Johnson? In the real world, Steve Miller without the Steve Miller Band does not get in the Hall! And that includes Steve Miller Band founding member Boz Scaggs. Steve, if you are reading this, get on it!)
Carol Kaye must be recognized in the Rock and Roll Hall of Fame Sideman (pun not intended) category and/or Musical Excellence category.
John York and Skip Battin of The Byrds: This is another glaring Rock and Roll Hall of Fame injustice.
The Byrds were an American Beatles, and their influence beyond their commercial success early in their career is astounding.
Founding bassist Chris Hillman, who is an accomplished singer, songwriter, and guitarist, was enshrined as he should have been. Yet session players (Larry Knechtel), oft times covered for Chris in the studio as he was not yet proficient on the bass when the red "record" light flashed. No big deal as this is the case with many Rock and Roll Hall of Fame inductees (such as The Clash who relied on bassist Norman Watt-Roy for Sandinista and "Rock the Casbah"). Chris Hillman improved and played bass on Byrds records, but his successors are equally deserving of recognition.
John York earned respect as a studio bassist and sideman with the Mamas and the Papas among others, and appeared on some of The Byrds most influential platters including Ballad of Easy Rider. Find me an acclaimed roots rock artist or ensemble for the past forty years that was not inspired by that slab!
The late Skip Battin, a veteran rocker when he joined The Byrds in 1970 was a seasoned player who piled his craft on such important releases as (Untitled) and was the band's longest serving bassist. Battin was an amazing pocket player and an audacious improviser with a mastery of rhythm. Seek him out on Byrds archival live platters.
Both bassists were songwriters and skillful harmony vocalists. You cannot tell the complete story of The Byrds and their watershed role as Americana and country rock pioneers sans John York and Skip Battin. The Hall needs to augment The Byrds' Hall of Fame credentials and enshrine both John York and Skip Battin with the original members.
And where are the latter day Byrds' ground-breaking members Gram Parsons, Gene Parsons, and Clarence White? Their continuing influence on American roots music is enormous. Are you kidding me Rock Hall? Bring in Parsons, Parsons, and White! These cats practically invented roots rock, and to my ears, no players have come close to their virtuosity.
Tim Drummond: Millions have enjoyed his work, yet his identity remains known to a select few.
An undeniable Rock and Roll Hall of Fame worthy bassist, the late Timothy Lee Drummond's remarkable studio and stage credits span rock, blues, folk, gospel, rhythm and blues, country, jazz, and countless variants thereof.
A master groove player who served the song first and foremost, Tim waxed classic sides and anchored historic tours with Crosby, Stills, Nash & Young in multiple configurations including Neil Young's Harvest (1972); along with Bob Dylan (Slow Train Coming), Ry Cooder, J.J. Cale, James Brown, Hank Ballard, the Beach Boys, Jewel, Roy Buchanan, Miles Davis, Rita Coolidge, Neil Diamond, Bette Midler, and Hoyt Axton, among many others.
Kudos to Graham Nash for pushing Tim up in the mix on the incendiary CSNY 1974 (2014) archival live collection wherein Tim's fluid lines and funky rhythms bridged the ample gaps between the oft contentious quartet of bandleaders on that historic Watergate-era trek across North America.
Tim Drummond contributed to some of the greatest recordings and concert tours of the classic rock era, and thereby deserves recognition in the Rock and Roll Hall of Fame Sideman category.
Chuck Rainey: Along with James Jamerson, Carol Kaye, and Jerry Jemmott (another important bassist missing from the Rock and Roll Hall of Fame), Mr. Rainey steadfastly established the electric bass in the recording studio beginning in the 1960s and was among the instrument's most fervent and innovative practitioners.
When Rock and Roll Hall of Fame producer Quincy Jones, for whom Rainey often worked for, proclaimed that the development of the electric bass was among the most significant events in 20th Century music - he was referring to Chuck and the above referenced bass icons. Try listening to soul music sans the electric bass. Or funk. Or disco. Or electric blues. Or alternative and contemporary country, whatever that means. None of these genres would exist sans the electric bass and the work of Mr. Rainey.
Fact is, Chuck Rainey is in the company of the most recorded electric bassists in the history of popular music.
In addition to numerous television and film soundtracks, you've heard Chuck's signature bass artistry enhance the work of Steely Dan (Katy Lied, Pretzel Logic, The Royal Scam, Aja, Gaucho), Aretha Franklin, Laura Nyro, Donald Byrd, the Pointer Sisters, Tom Jones, Tim Buckley, The Rascals, Al Kooper, Diana Ross, Ray Charles, Paul Simon, Bette Midler, Robert Palmer, Marvin Gaye, Lowell George, Dionne Warwick, and Rickie Lee Jones - just to skim the surface. Heck, Chuck's grooves on Steely Dan sessions alone validate his immortality!
If you're a bass player and you don't know Chuck Rainey, you're probably not a very good bass player. A true giant of the electric bass in rock, soul, and rhythm and blues, Chuck Rainey warrants recognition in The Rock and Roll Hall of Fame Sideman and/or Musical Excellence category.
Kenny Passarelli: His ascending motif enabled Joe Wash to live a "Life of Illusion" - which Kenny co-wrote. If that bass line does not grab you, check your pulse, you may be dead. His vibrant lower register groove ensured that "she burn like fire" on Elton and Bernie's "Island Girl." Again, check your pulse.
A composer, producer, and recording artist - bassist Kenny Passarelli served as the harmonic and rhythmic foundation for several seminal ensembles helmed by Rock and Roll Hall of Fame members including Joe Walsh's Barnstorm (co-writer of "Rocky Mountain Way"); the former Reggie Dwight's collective as heard on Rock of the Westies, Blue Moves, and the archival Captain Fantastic Live at Wembley; and the Daryl Hall & John Oates Band as heard on Livetime and Along the Red Ledge.
Kenny also forged major contributions to notable slabs and tours with Hall of Famer Stephen Stills (Stills and Stephen Stills Live), Rick Derringer (All American Boy), Otis Taylor, Hall of Famer Daryl Hall (Sacred Songs), and Dan Fogelberg (Souvenirs), among others.
Several records with Kenny's name in the credits inspired my generation of rock musicians. Kenny Passarelli is the consummate ensemble bass player - which is the essential stuff of great rock and roll - even though the public might not be aware of it.
And along with Rock and Roll Hall of Famers Rick Danko of The Band, Bill Wyman of the Rolling Stones; jazz fusion trailblazer Jaco Pastorius (who belongs in the Hall with Weather Report and as an instrumentalist), and Boz Burrell (who belongs in The Rock and Roll Hall of Fame with his band Bad Company), Kenny was an early proponent of the fretless bass in a rock context which he played with a decidedly soulful approach, unlike the above referenced gents who interpreted the instrument with a more jazz, bluegrass and blues disposition. Talking fretless may not resonate with non-musicians, but it makes a world of difference in the music recordings you love. Again, see Michael's quote above.
Download or stream any Classic Rock playlist or (gasp) listen to Classic Rock radio for a few minutes and you'll hear Kenny Passarelli.
Several of Kenny's bandleaders and peers are in The Rock and Roll Hall of Fame, which is where Kenny belongs in the Sideman or Musical Excellence category. And don't you dare get me started on Rick Derringer's absence from the Hall.
Lamar Williams, David Goldflies, Alan Woody, and Oteil Burbridge of the Allman Brothers Band.
Founding Allman Brothers bassist Berry Oakley was indeed a legend and innovator. Yet the story of the Allman Brothers does not end with the untimely loss of Duane Allman in 1971 and Berry Oakley the following year.
Upon Oakley's tragic passing, Lamar Williams stepped up and guided the band during its most commercially successful period from 1972 through 1975. Williams was an exceptional, soulful player who helped expand the language of Southern and Delta blues rock. Lamar's finest work with the Brothers on record was on the flawed but occasionally dazzling Win, Lose or Draw. Check out any of the archival Allman Brothers live recordings and you'll hear how remarkable Williams, who passed away from the effects of Agent Orange by way of his service in the Vietnam conflict, really was.
A superb player, David "Rook" Goldflies anchored the Allman Brothers Band from 1978 to 1982 as the ensemble aimed for wider audience on record. Though the Brothers were not quite cut out for pop radio in the new wave era, David and the band soared on stage, and Goldflies' work on three Allmans' releases Enlightened Rogues, Reach for the Sky, and Brothers of the Road was rather excellent. Goldflies' valuable presence helped carry the genre and the band when the masses were paying more and more attention to pretty faces and big hair on MTV.
Inspired by Jack Bruce, Jack Casady, and Felix Pappalardi (yet another missing influential bassist / producer from The Rock and Roll Hall of Fame), the late Douglas Allen Woody helmed a re-energized Allman Brothers Band. Woody was a master improviser and groove player as the Allman Brothers enjoyed a mid-career resurgence thanks to his contributions as heard on the band's second golden era platters: Seven Turns, Shades of Two Worlds, and An Evening with the Allman Brothers Band Sets 1 and 2.
With Allen Woody in the Allmans' rhythm section, rock fans started to regain respect for American blues and legacy artists. Woody also inspired young listeners to go back to the Allmans' early work, and to explore Duane and Gregg's influences as well.
Oteil Burbridge served as bassist for the Brothers in the final seven years of their existence. Though the band was past its prime in the recording studio - Hittin' the Note minus Richard Betts had its moments - the Allmans were still a major force on stage. Burbridge's virtuoso playing alongside young gun Derek Trucks inspired yet another new generation to explore the blues and jam band genre - and to go out and hear live music.
All the bass players who followed Berry Oakley augmented the Allman Brothers' legacy with matchless musicianship in the studio and on the concert stage, and deserve recognition along with the founding members.
And while I'm on the topic of the Allmans, they would not be a Hall of Fame band without the lasting contributions and hard road work of Chuck Leavell, the late Dan Toler, Warren Haynes, and Derek Trucks - put them in!
Doug Stegmeyer: Bruce Springsteen came to his senses and ensured that the E Street Band got their props - albeit fifteen or so years too late. Now Billy Joel needs to own up to the responsibility.
As I and millions of others were witness, the classic Billy Joel band line-up of saxophonist / keyboardist Richie Cannata, drummer Liberty DeVitto, guitarists Russell Javors and David Brown, and the late bassist Doug Stegmeyer were among the best live bands of their era. And they were magic in the recording studio. In the absence of Stegmeyer and company, Billy made good records. With Doug and the boys, Billy waxed classic records.
The Billy Joel band came of age in the 1970s - an incredibly fertile and diverse era. In those days, music artists competed and played on concert bills with everyone; spanning fusion powerhouses such as Return to Forever and Weather Report, to supergroups including Led Zeppelin; to groundbreaking roots artists such as Asleep at the Wheel and Townes Van Zandt; to prog rock masters Yes, Jethro Tull and King Crimson; to soul visionaries Stevie Wonder, Marvin Gaye; to reggae innovators Bob Marley; to politico punk rockers such as The Clash and Patti Smith; to singer songwriter pioneers such as Joni Mitchell, Bob Dylan, Laura Nyro, Carole King and Van Morrison; and whatever we can pin on Frank Zappa and The Mothers - to name a very select few. Before computers hypnotized the masses, ad agencies segregated listeners, and bands became "brands," young audiences of my generation were attuned to musical excellence.
The classic line-up of the Billy Joel band exuded musical excellence and stood equal among these above referenced 1970s era artists. Go back and listen to their records, and their sizzling live set on The Stranger Deluxe Edition which fuses jazz, bar band rock, and Broadway.
Doug Stegmeyer and his bandmates elevated the artistry of Billy Joel on stage and on record to greatness, and are long, long, overdue for their recognition in The Rock and Roll Hall of Fame in the Musical Excellence category.
In summation: Rock and Roll is a team sport. The classic rock era ushered in new models for songwriting and recording. With musicians composing and arranging in self-contained 'band" configurations - contributions from bass players, guitarists, keyboard players, percussion, horn /string players, producers, and engineers, among others, were integral to the evolution of the art form and the success of the artists.
Look (and listen) no further than the impact of Herbie Flowers' double-tracked bass passage to two-time Rock and Roll Hall of Fame member Lou Reed's "Walk on the Wild Side." Not only is Mr. Flowers deserving of Hall of Fame recognition for his work as a studio giant, which I cited in last year's Eleven Players, Herbie's extraordinary input on Transformer kept Lou's career on track, which enabled a new generation to discover Reed's old band; you may have heard about them - The Velvet Underground (whose bassist Doug Yule was not enshrined -again, see my original Eleven Players.)
The Rock and Roll Hall of Fame does not quite grasp the importance of the rhythm section and band members.
With all due respect to Darryl Jones; without Bill Wyman on bass - Mick, Charlie, Keith, and Ronnie have become "The Rolling Stones Revue."
Where would David Bowie be without the involvement of his pioneering producer and bassist Tony Visconti - another innovator missing from the Rock Hall? And don't get me started on Mick Ronson's absence from the Hall.
When you attend an Elton John concert, you want to hear the songs that Dee Murray and Kenny Passarelli (and Nigel Olsson, Davey Johnstone, Ray Cooper, Roger Pope, Caleb Quaye, and James Newton-Howard) originally played on and contributed to - and which current Elton bassist Matt Bissonette replicates dutifully night after night after night.
Bass players and rhythm section players deserve more respect and recognition in The Rock and Roll Hall of Fame.
(Coda: My profound apologies to those who are equally deserving whom I did not cite this year and in 2015 - including Trevor Bolder, Max Bennett, Mo Foster, David Hood, Tony Visconti, Jerry Jemmott, Nick Lowe, Nathan East, Mike Watt, Jah Wobble, George Perry, Anthony Jackson, Joe Osborn, Pino Palladino, Robbie Shakespeare, Alan Spenner, Danny Thompson, Bob Daisley, Marcus Miller, Victor Wooten, Aston Barrett, Jerry Scheff, Tony Levin, Victor Bailey, Jaco Pastorius, Stanley Clarke, Rick Wills, Rudy Sarzo, Nic Simper, Randy Jackson, Willie Weeks - forgive me! I'm sure my readers and my bass player brothers and sisters will let me know of my additional oversights. So many bass players so little time. I'll get to them!)
Photo of Tom Semioli by Kerry Alaric Cheeseboro. Photo of Rock and Roll Hall of Fame by Rich Stefens.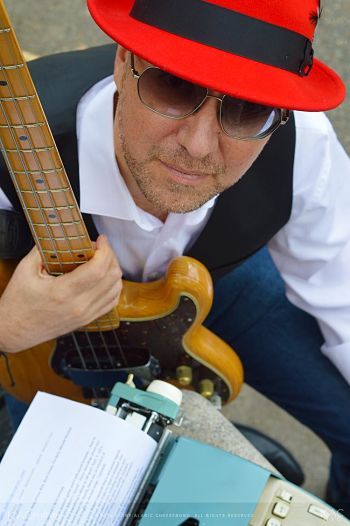 Popular in the Community