The silver lining from the election of Trump is the increased energy and engagement of women as activists and donors. In addition, men who respect women and want them to be treated with dignity as full human beings with all of their rights maintained have become more vocal and engaged. Many women have expressed to me their feelings of being disempowered after the election. While I completely understand the anger and frustration, these emotions can be physically and psychologically draining. We can commit ourselves to applying the strength of these emotions toward addressing the challenges of the new reality we face.
Our next steps are clear, revolving around answering the question: How can we invest our time, treasure and talent to mobilize the energy for protection of women's rights long term? Remember that we are 44 years past Title IX, 43 years past Roe v. Wade, 62 years past Brown v. Education and almost 100 years after winning the right to vote. All of these laws are now on the table to be eradicated and we need to protect them during this new presidency.
Women leaders and powerful male allies must recognize the dangers of partisanship, embrace the necessity of forming a cohesive focus around the issues, and include the needs and voices of those on the margins (people who may lose their health care or access to family planning) or who are targets of ignorance (Muslims or LGBTQ). We are already learning and gathering together on line - Pantsuit Nation, It's Time Network, United State of Women, World Pulse – via networked organizations that hold the promise of effectively mobilizing women and their ideas and voices here in the US and globally. We are stronger together and now we must build on our collective strength.
Funders and leaders have been asking me about potential strategies to direct their resources during this new era. I am humbled by the question as there are many smart leaders in the social justice arena and one would hope at least 140,000 organizations (10% of the 1.4 million nonprofits in the USA) have a female gender lens. In the USA, giving specifically to girls and women has remained steady at 5-7% of philanthropy for the past 30 years. During a holiday season when our country spends more than $626.1 billion on gifts, it is hard to believe that during the course of the rest of each year individuals give only $264.58 billion to ALL nonprofit organizations (30% of which is donated in December). Upholding women's rights is a matter of both financial resources and human energy. Share and consider these data points when shopping, giving and investing.
The answer to the above funding strategies question involves an array of strategies that require holistic and long-term investment. Hopefully, this list offers enough options for individuals to see multiple opportunities to get engaged --actions that suit one's heart and passion. Please know I have only listed a few organizations for each approach and they were selected because I know the leadership or have in-depth knowledge of their effectiveness because they have been clients of my company Imagine Philanthropy. I have given mostly examples of national or international work. Keep in mind that you may know local organizations doing work along these strategy areas. If you want further research on any of the items or topics listed, let me know. My team and I will be happy to delve deeper.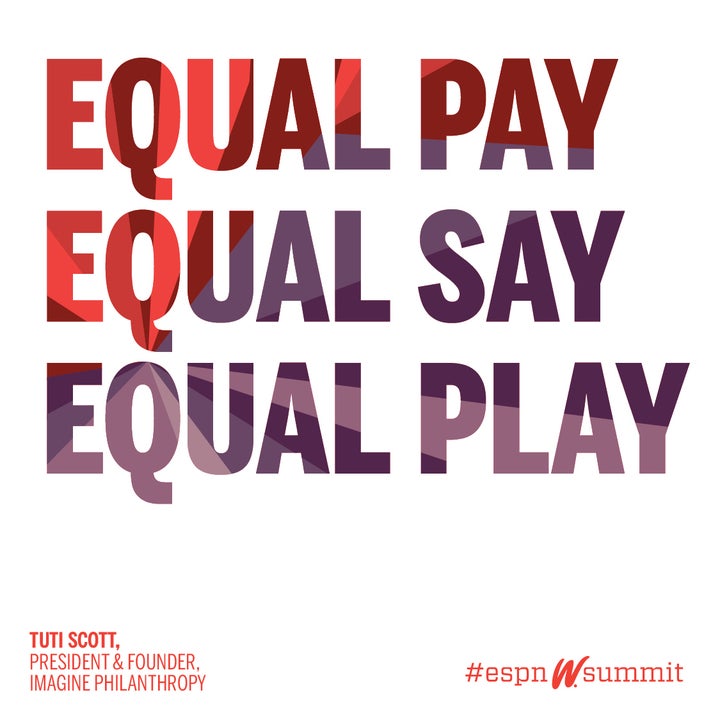 1. Show Up and March. As of today, there are 29 states having marches on January 21st. If you are moved to do so, promote the march near you and/or be a part of the masses who show up to support all women and our issues. Women's March on America
2. Underwrite the Next Generation Movement Leaders. This fight for social change and equality is long and needs diverse voices engaged and supported. CLPP
3. Keep Female Candidates in the Game. Hundreds of women ran for office and lost this past November. They made it through the challenges of running and now have debt with probably no employment. Consider helping them retire their debt or helping them get on their feet so they are ready to run again. Search for Candidate Campaign Debt
4. Give Together and in Community. Women's funds across the globe fund social change and are in touch with the needs of their community and the key organizations serving women and families. These funds, giving circles and crowdfunding sites are where we can learn together and will need to be even more deeply resourced to serve the margins of our communities. Spark- Igniting Global Change; Global Giving; Women's Funding Network
5. Encourage Intergenerational Work. The desire for conversation and connection across generations has never been stronger. Engage with organizations that do this in their governance and/or work. We are Ultraviolet; Ignite; Feminist.com
6. Help Staff Up an Organization. Provide core support and unrestricted gifts to any organization you admire. As well, leaders and all staff need encouragement and funding for self-care, coaching and sabbaticals. Never more than today do we need our best minds and hearts nourished, healthy and supported. Leadership That Works; Rockland Leadership
7. Purchase and Invest with a Gender Lens. Think about the companies you are purchasing from or investing in and whether they have a gender lens or are doing "right" by women. Buy Up; Equileap
8. Engage on Policy Issues. Safety and freedom from violence are concerns for many Americans. Access to family planning and quality health care is on the minds of many more. Have your state and Congressional representatives on your favorites list on your phone. They need to hear from us frequently on issues that policy organizations alert us to. Equal Rights Advocates; National Council of Jewish Women; National Women's Law Center
10. Support Artists. Art helps us process ideas and pain as well as look at new perspectives to old and new issues. We especially need more women artists to have a bigger platform today. Roots to Resistance; WomenArts
11. Engage with the Media. Support organizations who are doing quality investigative reporting. Post comments directly to media outlets about what you want them to cover. Write your opinions with op/ed columns. As well, encourage media literacy in our schools so the next generation learns critical thinking and questioning. Center for Media Literacy; The Nation; Rachel Maddow
Tuti Scott, philanthropy consultant and coach, has been working in women's rights, sports and philanthropy her entire life. She is a second wave intersectional feminist and lifelong point guard and will play in any game that has gender equality as a goal.
Calling all HuffPost superfans!
Sign up for membership to become a founding member and help shape HuffPost's next chapter