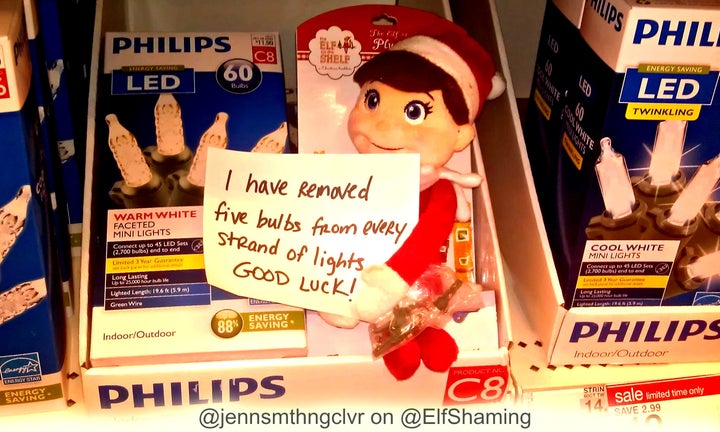 Shaming the people who live in your house, eat your snacks and make messes (but are ultimately adorable) is officially trendy. Dogs, kids, husbands... this year, no one has been safe from the wrath of bloggers seeking to poke fun at the people and pets they hold most dear -- not even the bloggers themselves. Naturally, the next creature to fall victim to this treatment is the Elf on the Shelf -- the ubiquitous doll that squats with families celebrating Christmas for the month of December.
Indeed, the goal of the site isn't to ruin children's holiday dreams -- or even, it seems, to cut down on time spent dreaming up amusing elf activities. According to Bongiorno, Elf Shaming is an opportunity for holiday-crazed parents to let off a little steam.
"The holidays are so stressful," Bongiorno said over email. "Making each other laugh through the antics of our elves is a great release. It's nice to not take everything so seriously."