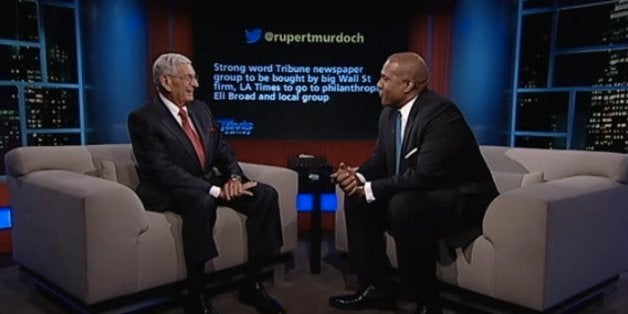 On Nov. 27, media mogul Rupert Murdoch used his Twitter account to say there was "strong word" that billionaire philanthropist Eli Broad and a group of local investors were poised to buy the Los Angeles Times. The newspaper is currently owned by Chicago-based Tribune Publishing, which quickly denied Murdoch's tweet. Broad had declined comment -- until he visited our program this week.
In the clip below, Broad reveals that he is not currently negotiating to purchase the L.A. Times.
For more of our conversation, be sure to tune in to Tavis Smiley on PBS. Check our website for your local TV listings: www.pbs.org/tavis.